Vinculo
Argentinian urban creative JAZ is opening a show in Berlin at BC Gallery this June. The exhibition titled Vinculo will present his painterly series inspired by feelings of tension and ambivalence, while the installation of the canvases will be specially arranged in order to support the artistic vision of the author. Vinculo opens on June 6 and it will run through July 26, 2014.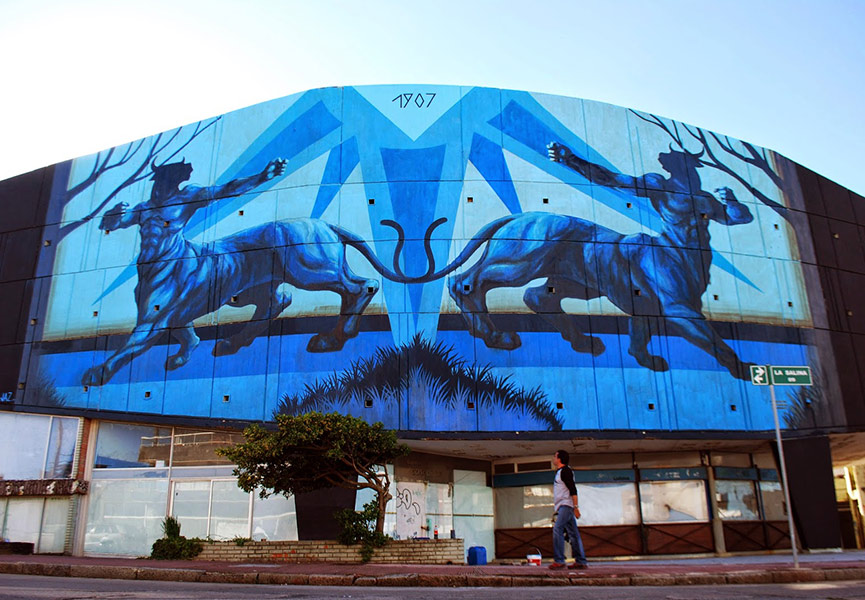 Spatial Arrangement
Franco Fasoli, or JAZ as he is known in the urban art realm, has prepared a novel series of work addressing the issues of tense connections, contradictions and contrasts, as insinuated with the title of the show Vinculo, meaning "the bond". Emphasized by the spatial arrangement, the strain of the pieces will mirror challenges encountered in the society of South America, alluding to various hardships including social confrontations.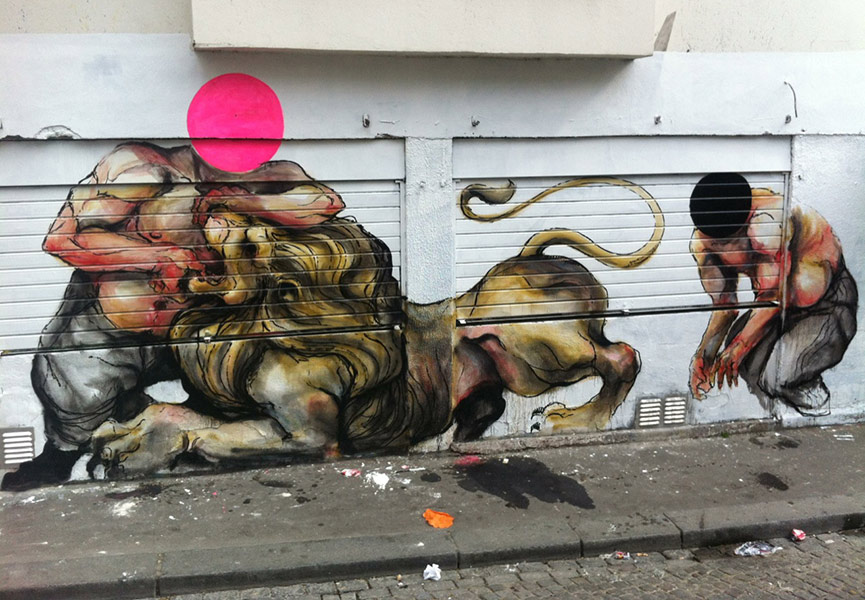 The Bond
Simultaneously the series will portray inner struggles of a human mind, filled with questions and confrontations regarding identity, fear, and other everlasting unresolved issues of self. The reality of Franco Fasoli therefore has two faces, and it's embodied in his strange creatures, often mirrored or disguised as human soldiers, reminiscing the aesthetics of lucha-libre wrestlers, through which the artist is referring to the South American [popular] culture. Dark and light color contrasts display the tension and the duality of JAZ's canvases, following the core idea of the show. Paintings that are to be showcased at BC gallery have been produced for this exhibition especially, while the conflictual nature of the installation will be stressed through opposing upper and lower floors of the space.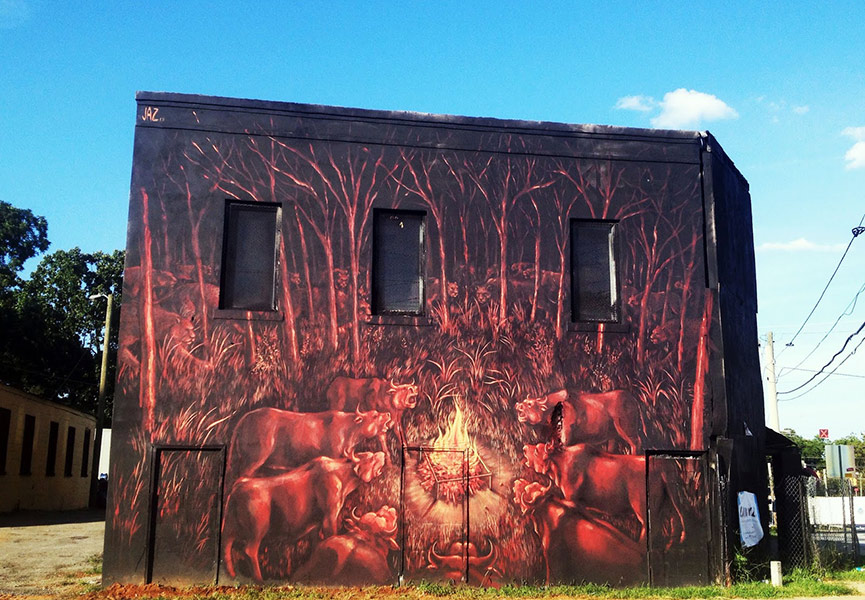 Franco Fasoli – JAZ
Franco Fasoli is better known as JAZ in street art circles. His graffiti path commenced in the mid 1990s, when he started writing on the walls of Buenos Aires, his hometown. As the art took him, JAZ started evolving creatively, and his style rose from the letter forms of graffiti to a more elaborate figuration, which is today recognizable by his unique way of color blending. Scenographic work he delved in motivated the artist to continue experimenting with innovative techniques, including paint for asphalt, petrol, tar, and glue. These coarse and unexpected materials allowed Fasoli to come up with his own technique, which he uses in mural painting predominantly, resulting in an amazing, translucent, watercolor reminiscent visual effect. This type of painting is something completely new on the urban art scene, while it shifts from the world of street art into the domain of fine art painting.  In addition to his astounding technique, Franco Fasoli fills his canvases with numerous references to Argentinian and South American culture, from lucha-libre wrestlers to minotaur-resemblant creatures, often clenched in battle as a metaphor for the violent and other side of the human mindset.
Franco Fasoli has been revered throughout the past decade, as his work has been shown worldwide in galleries and art fairs, and it was featured in numerous influential urban art magazines and publications.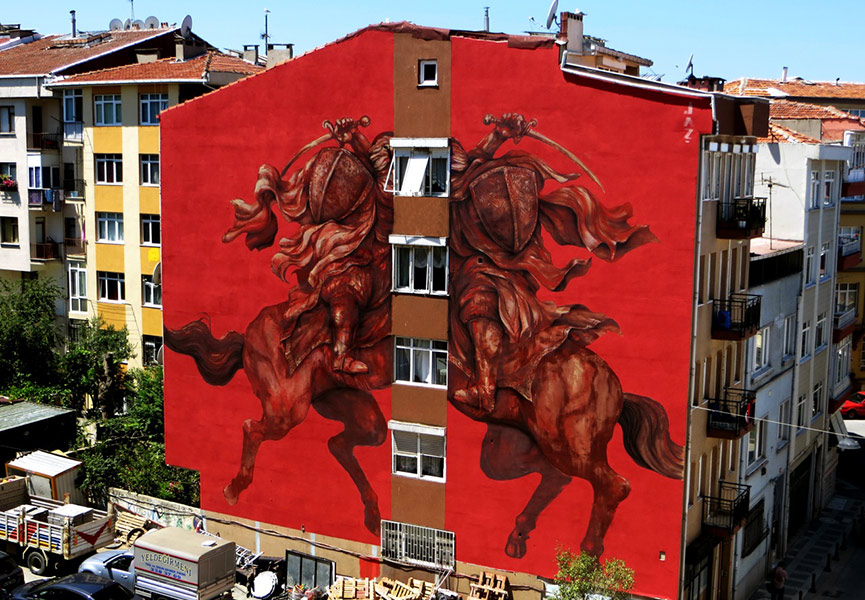 Follow These Galleries
Berlin, Germany

San Francisco, United States