Jean Faucheur Dives Below the Surface in an Exhibition at Galerie Zimmerling & Jungfleisch in Saarbrücken
Galerie Zimmerling & Jungfleisch organizes an exhibition of Jean Faucheur – a French artist who uses different media in his practice: paintings, photographs, graffiti. He is probably best-known as one of the pioneers of urban and street art; however, in recent years he usually created paintings, sculptures and photographs. Jean Faucheur exhibition at Galerie Zimmerling & Jungfleisch in Saarbrücken is entitled Bellow the Surface, and it will present an important part of Faucheur's oeuvre. The exhibition is focusing on artworks which were created mainly in 2011/2012 and combine pointillist-impresionist elements and graffiti art.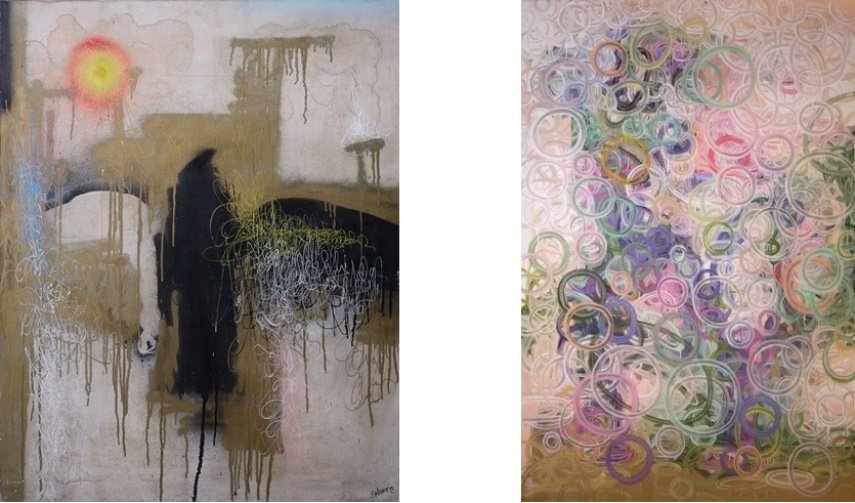 Jean Faucheur – A Unique Style
Jean Faucheur was born in 1956, in Versailles, France and is a pioneer of urban art. Faucheur is one of the first artists in France who left the studio to put his art out in the street. The technique that made him famous consisted of gluing large hand painted posters over commercial billboards throughout Paris (this initiative is known as Reclaiming the Streets). Faucheur co-founded the artist group Les Frères Ripoulin, a collective that pasted over commercial billboards its own paintings in order to highjack their function and showcase its artworks to the public. Only in 1983, Jean Faucher covered more than 120 billboards in Paris by using this technique, which became well known as Adbusting and Culture Jamming (be sure to check out our latest street update). In 2003, Jean Faucheur co-founded Le M.U.R, the first association of artists and also project of its kind. The artist created a renewable painting and open-air exhibition space in Paris' 11th arrondissement with the intention to promote street art in public legally and permanently. But, in addition to his public art, Jean Faucheur also works with various media such as sculpture, photography and painting (for example, he is famous for his photographs of the Parisian metro covered in graffiti).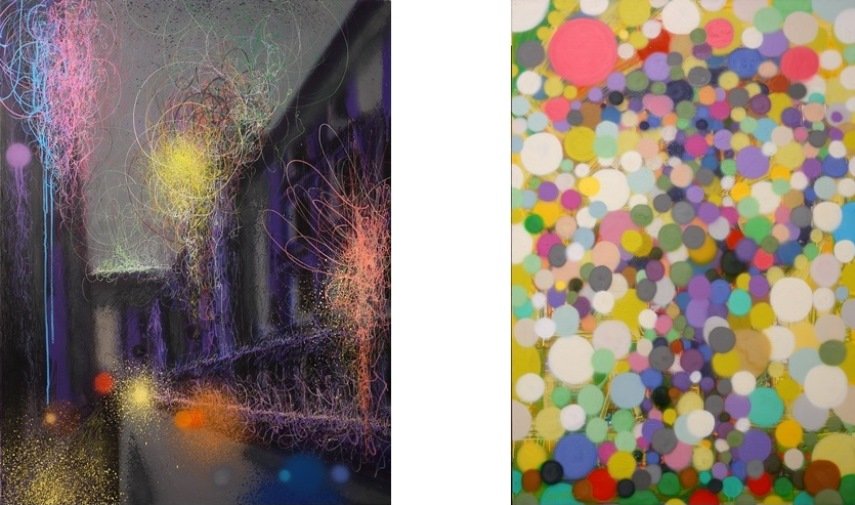 Jean Faucheur Exhibition at Galerie Zimmerling & Jungfleisch
Works that will be exhibited at Galerie Zimmerling & Jungfleisch, during the Bellow the Surgace show, are combining graffiti art and pointillist-impresionist elements. These works have a strong reference to the way Claude Monet and George Seurat used to paint or it may appear so due to Faucheur's choice of subjects, showing frequently classics of art history, such as Le déjeuner sur l'herbe (1863) by Édouard Manet. The canvases are covered with multicolored bubbles of spray paint, blurring the actual picture and hiding it underneath a vast number of pixels. The artist deconstructs the painting – as a result, we have images beneath the images. The artist's relationship with graffiti and especially writing as one of his signature styles, is clearly visible in his works inspired by urban landscapes, while calligraphically written poems express the connection artist has with art centers such as Paris and Berlin.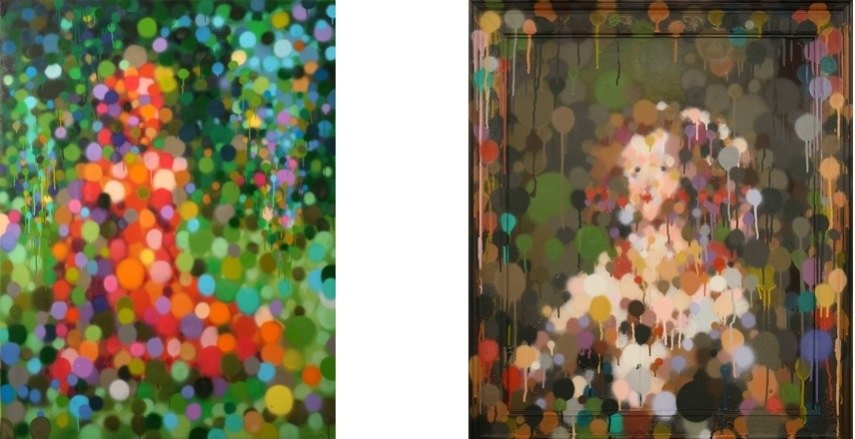 Galerie Zimmerling & Jungfleisch – Bellow the Surface
The exhibition of Jean Faucheur at Galerie Zimmerling & Jungfleisch will focus on artist's artworks created mainly in 2011 and 2012. It is important to mention that the artist will be in attendance, and that a catalogue will be published to accompany the exhibition. Entitled Bellow the Surface, the exhibition of Jean Faucheur will be on view from September 9 until November 14, 2015, at Galerie Zimmerling & Jungfleisch in Saarbrücken, Germany. The opening reception is scheduled for September 17 at 7pm.
You can also check out the online exhibition catalogue.
To be informed about upcoming exhibition, sign up for My Widewalls! It's free of charge!
Featured Images:
Jean Faucheur – Der Raum der Stille
Jean Faucheur – Le déjeuner, detail
Jean Faucheur – Le Pont
All Images courtesy of Galerie Zimmerling & Hungfleisch.
All Photos (c) Jean Faucheur.
Follow These Galleries
Saarbrücken, Germany

Saarbrücken, Germany

Paris, France