Anony(fa)mous
Jef Aérosol is known for using art to reflect the personas of both public figures and anonymous characters.  His art may feature children, beggars, politicians, passersby, street artists…anyone who inspires him.  Most of his work is done in black and white, but almost all of them feature a red arrow.  This is Aérosol's brand and his signature. 
Jef Aérosol's
work will be showcased at the Wunderkammern in Rome between May 29 and July 19.  This exhibited, entitled
Anony(fa)mous
, will be the French artist's first solo show in Italy. Aérosol is known as one of the first pioneers of international street art, and the show will feature a variety of his work.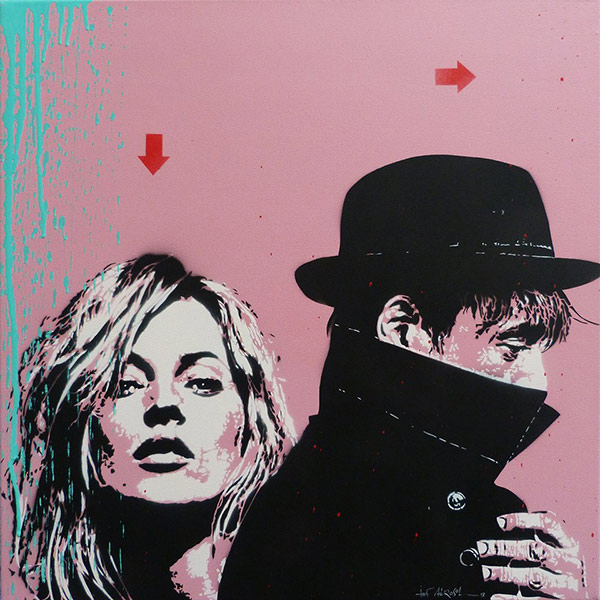 Aérosol's Style
In his Anony(fa)mous collection, he focuses his lense on the line between fame and oblivion.  Stereotypes, iconic images, and more will be used to explore the places where extreme fame and absolute anonymity meet, merge, or are cancelled out.  Aérosol's images will make the anonymous into stars and the famous into nothing.  The end result is that every person is reduced to their basic human status without the distorted image that comes with being famous.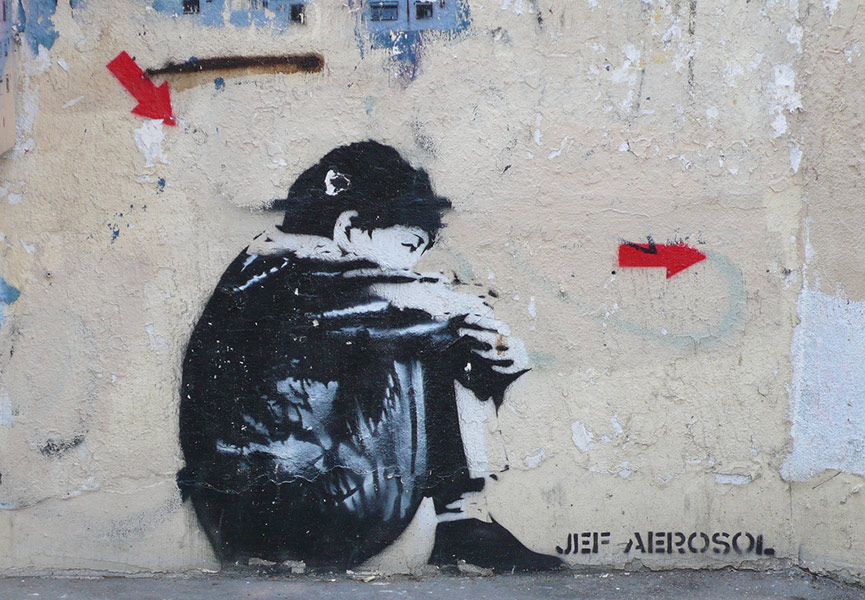 About the Exhibition
Aérosol
will be attending the opening of the exhibition on May 29 and will be available to sign select copies of work.  He also spent May 20th creating a permanent installation in Rome.  He created a mural on the walls of the Institut français – Centre Saint-Louis that will remain long after the
Anony(fa)mous
exhibit has ended.  Aérosol's work is being shown as part of the Public & Confidential project.  This project includes five of the most well-known and influential street artists.  
Anony(fa)mous
is the final exhibit in the series and was preceded by shows by Dan Witz, Rero, Agostino Iacurci, and Aakash Nihalani.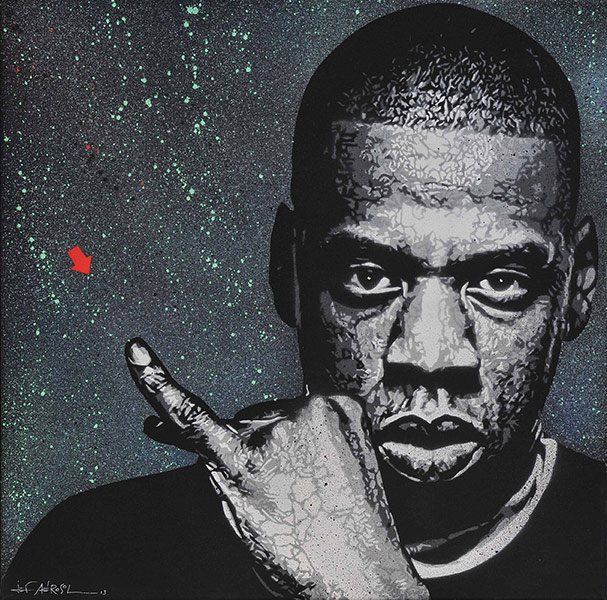 About Wunderkammern
The
Wunderkammern
is a contemporary art gallery located in Spello, Umbria.  It was founded in 1998 by Giuseppe Ottavianelli, Franco Ottavianelli, and Afra Zucchi.  The gallery is dedicated to showcasing works of high quality art and supporting the development of contemporary art projects.  In 2008, Wunderkammern moved to its current venue in Rome and opened its art gallery.  The gallery focuses on work that explores relationships, including those that conventional, unaccepted, private, public, and paradoxical.
Anony(fa)mous will be curated by Alberto Milani.  An art critique will be done by Viviana Checchia, a curator and art critic with the Independent Curators International.