Jef Aerosol: In Out
From July 5 – 26, the Xin Art Gallery presents a group exhibition of works by Jef Aerosol and inmates from the Saint Martin's prison in Ars en Ré. Since September 2013, a group of inmates of the Central House of St Martin de Ré worked on the project "In Out" with one of the most celebrated urban artists of France. In June 2014, they jointly carried out a mural on the walls of the courtyard of the prison. The "In Out" exhibition at Xin Art Gallery sheds further light on this interesting collaboration.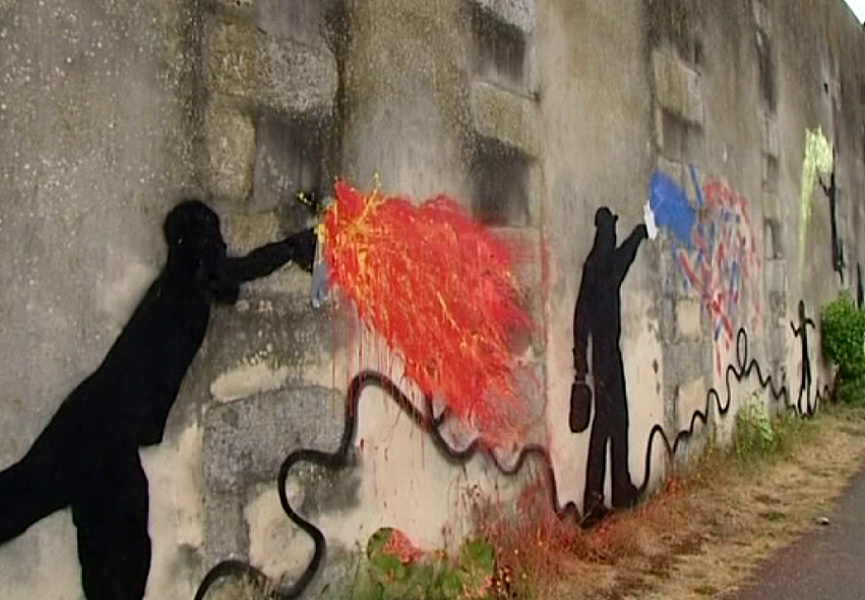 Street Art Pioneer
Setting a time and a place for the birth of street art in France or in any other country is always a difficult task. Capital cities are usually the main reference points. Paris, like most cities, is full of urban art. A widespread view is that the history of stencil art (or 'pochoir' in French) in Paris commenced with Blek Le Rat in the early 1980s. He was the first to put stenciled rats around Paris. A year later, another "pochoirist" came out but not in the French capital. It was Jef Aerosol who made the streets of Tours his artistic arena.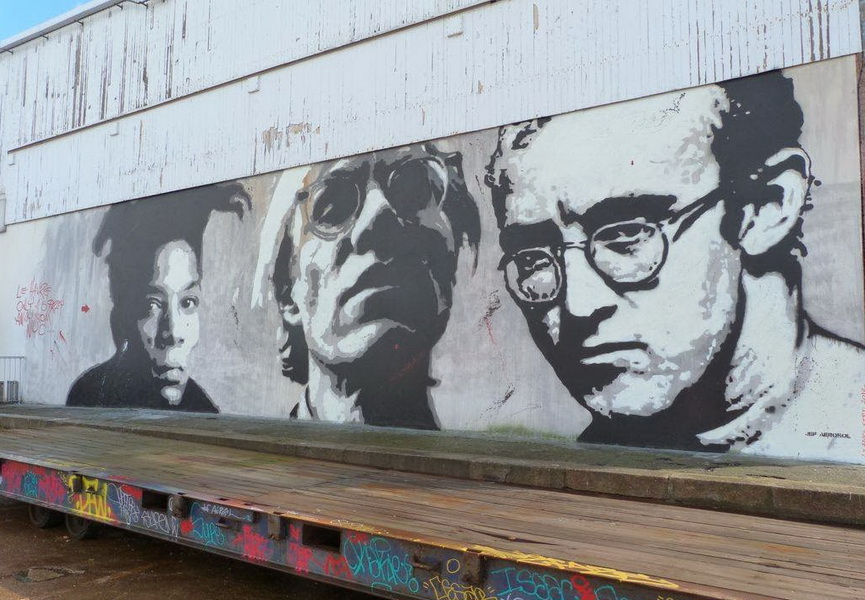 The Clash
Pioneer of street art movement in France, Jef Aerosol began stencils in 1982 in the streets of Tours. He started from nothing. He actually learnt about Blek Le Rat much later, because Jef never went to Paris at that time. What made him want to use stencils was The Clash! Jef had been a fan of the band since they started and had noticed their stenciled shirts and leather jackets. Other important influences were the works of Ernest Pignon-Ernest and Andy Warhol. Recent invention of the copy machine further encouraged him to decide to use stencils because it was an easy way of reproducing a picture again and again and the fastest, as well as cleanest way to paint on walls. But it should be noted that the artist is not limited only to this technique. Master of the stencil is quite familiar with the use of spray can and the brush.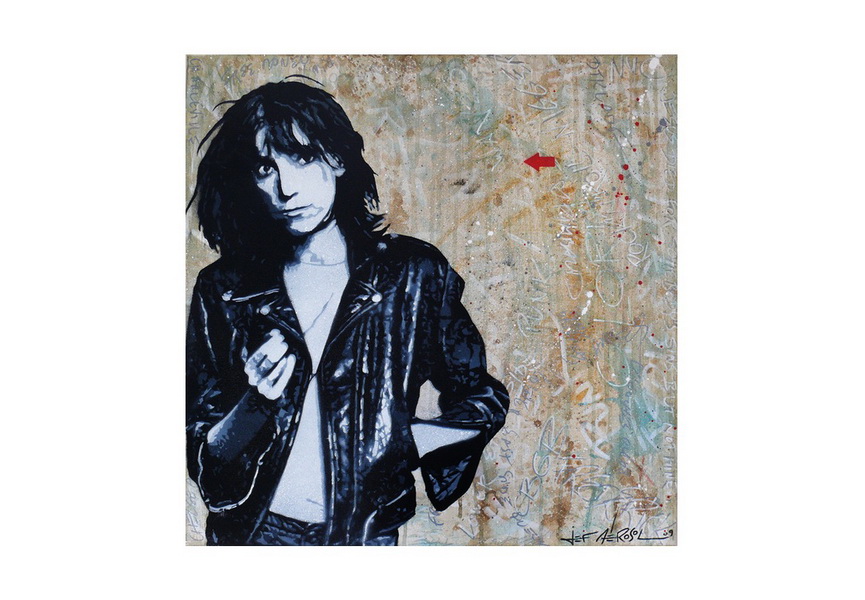 Rock'n'Roll Icons
Jef Aerosol's work has been composed of film, music and literature idols often accompanied with slogans and poetic phrases. He draws inspiration from two main sources. The first is Rock'n'Roll icons. He's been into music since the early 70s. Jef loves creating portraits of musicians who inspired him, such as John Lennon, Bob Dylan or the Rolling Stones. But he also paints anonymous from the streets, beggars, passers-by, homeless, hookers, elders and children. People in the street are his other source of inspiration. Jef Aerosol often says that his life-size street stencils are like a movie about street reality.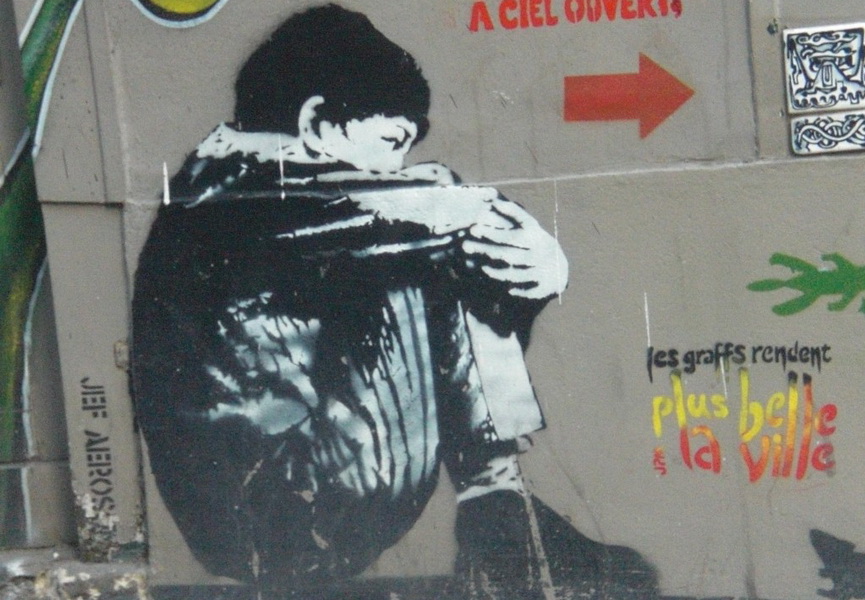 Today, Jef Aerosol's art is present in many private collections as well as on the wall of most major cities around the world. This July, you should stop for another great exhibition of Jef Aerosol in Ars en Ré, but also to take a look at freshly executed mural in collaboration with inmates of the Central House of St Martin de Ré, of course, if guards let you in.