Koons' Economic Breakthrough
He is one of the most expensive living artists sold at auctions. No one before Jeff Koons has made ​​such sculptures like the Balloon Dog because the technology didn't exist but probably because no one has had that much money too. Perhaps his pieces are exalted banality of consumerism but they are far from the mass-production. It takes Koons a long time and serious experimentation to produce one sculpture. Koons' works are very expensive, primarily to manufacture. The works in Koons' retrospective at the Whitney, for example, have been valued at half a billion dollars. Light in appearance, his sculptures are the sublime perfection of long and hard work. Their polished metal surfaces that function as mirrors are done with the help of complex and expensive technology.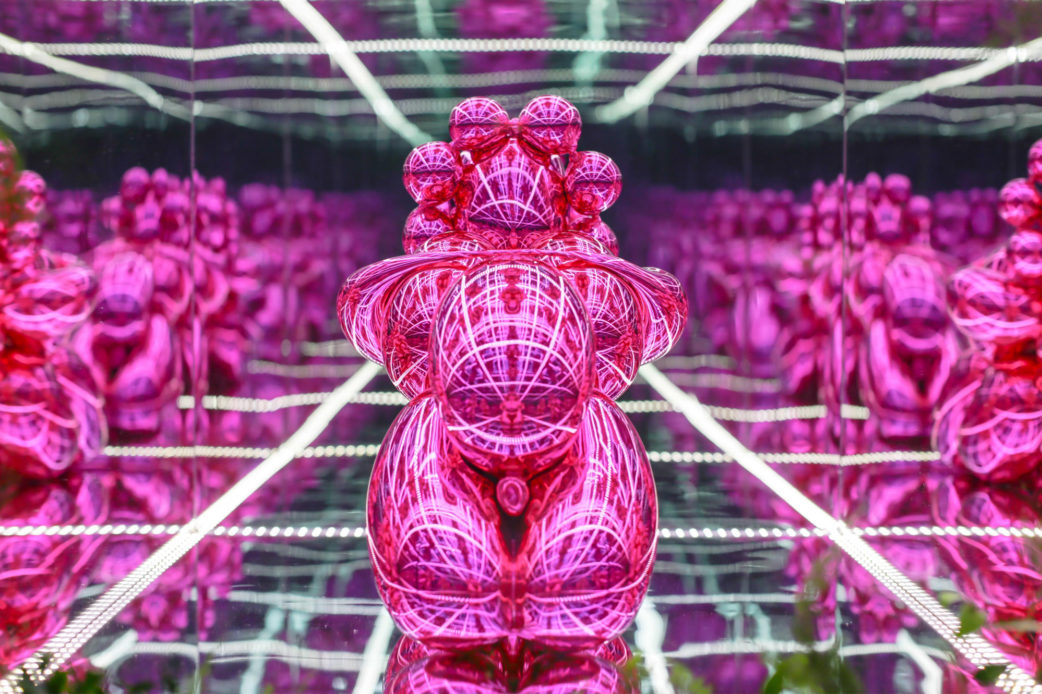 However, an artist like Koons not only came up with a new way of making art. He invented a way to sell his sculptures before they are made, and even before Koons himself knows how to make them. Some will say that many sculptors of the past were known to prepare small plaster versions of their sculptures, due to the high cost of production that would be manufactured only after the artists had been paid for. Yes, that is absolutely true. This way of coping with a budget is nothing new among artists. However, what is Koons's economic breakthrough is best exemplified by his piece Play-Doh, a deceptively simple sculpture. Actually, it is one of the most technically challenging objects in entire retrospective at the Whitney. It was bought 20 years ago, by Los Angeles soap-opera magnate Bill Bell.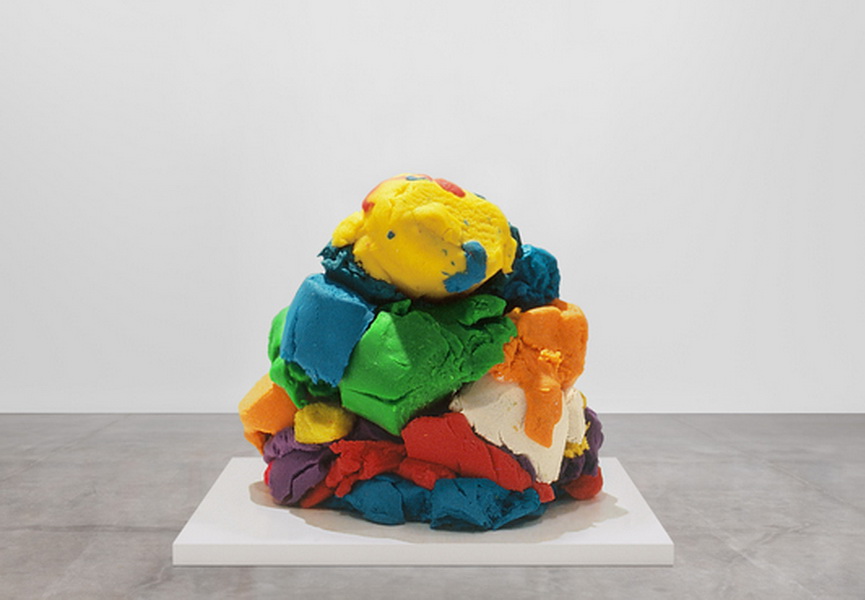 Being a perfectionist, Koons' has been working on it for 20 years, and completed, in fact, just in June.  Bell's initial payment may have covered Koons' first attempt, but certainly not 20 years of working on a piece. Therefore, when costs started overrunning he simply went back to his collector, who had already bought the work in question, and asked him for more money. And he does the same with other collectors whenever necessary.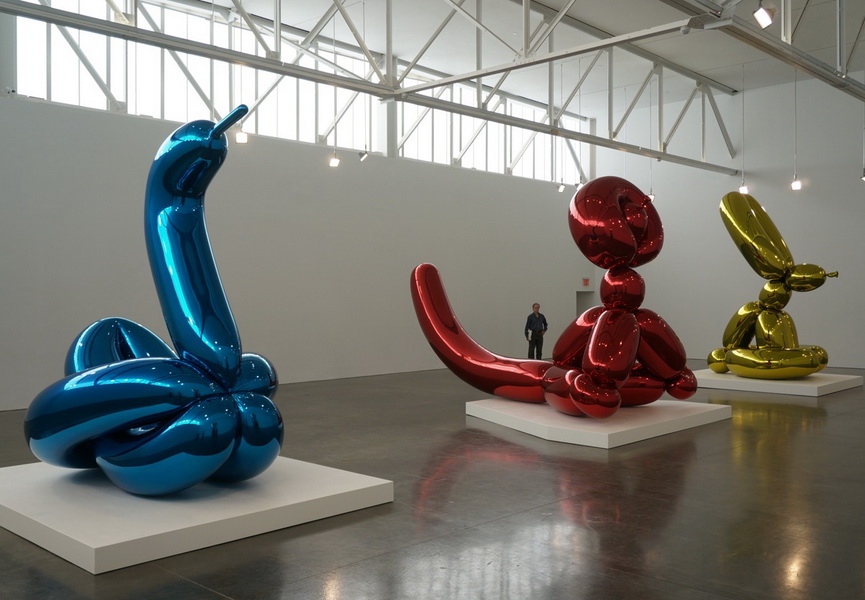 Michael Dell's model of selling computers and then making them suddenly sounds naïve, right? However, Koons's model only works in a commoditized art world where prices are constantly rising. Anyone with any sense would say that he/she wants his/her money back. But, so long as his work is rising in value and collectors credibly believe that they had "made money" on their non-existent art, Koons figured that they'll keep on funding it.
In search of nicer expression, it's like a patronage except that Koons apparently dominates in the relationship. In addition to the new fabrication techniques, the controversial artist has also devised new techniques of financing. Even if in the beginning of his career Koons was losing his money, it is definitely far behind him.