Kukula, Jennybird and Regan Rosburg Exhibitions at Haven Art Gallery
For the 16th time, SCOPE art fair returns to the sands of Miami Beach. For 50,000 visitors of the fair, Haven Gallery will present Jennybird Alcantara, Regan Rosburg, and Kukula art exhibitions. Focused on exhibiting emotionally, intellectually and imaginatively driven representational artwork that connects the audience and artists with universal axioms and passions, the gallery works with both emerging and established creatives who transcend their medium and subjects. Featuring 125 international Exhibitors from 22 countries and 57 cities, SCOPE Miami Beach will present an engaging and inspiring program for both collectors and art lovers alike. Be sure not to miss the booth by Haven Gallery and works by these three contemporary artists.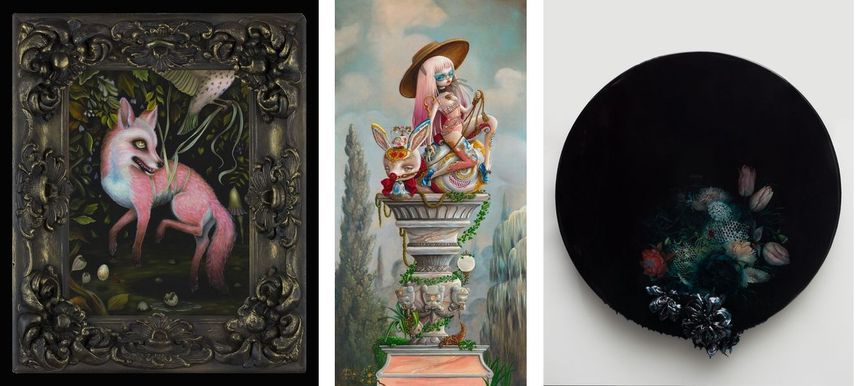 Kukula Art Exhibition
Influenced by both classical European art forms and contemporary pop culture, Kukula's works center on feminine, doll-like figures, often surrounded by objects with sometimes clear, sometimes obscure symbolic meaning. The exhibition Pop Royál is a collection of five paintings created in her signature style of popular iconography combined with her fascination with the opulent and regal. Describing herself as a Neo-Rococo artist, she combines the historical and resplendent, the luxurious and the contemporary and the surreal and chimeric. Assertive and alluring, her heroines are imbued with aristocratic features, at the same time celebrating the strength and beauty of womanhood.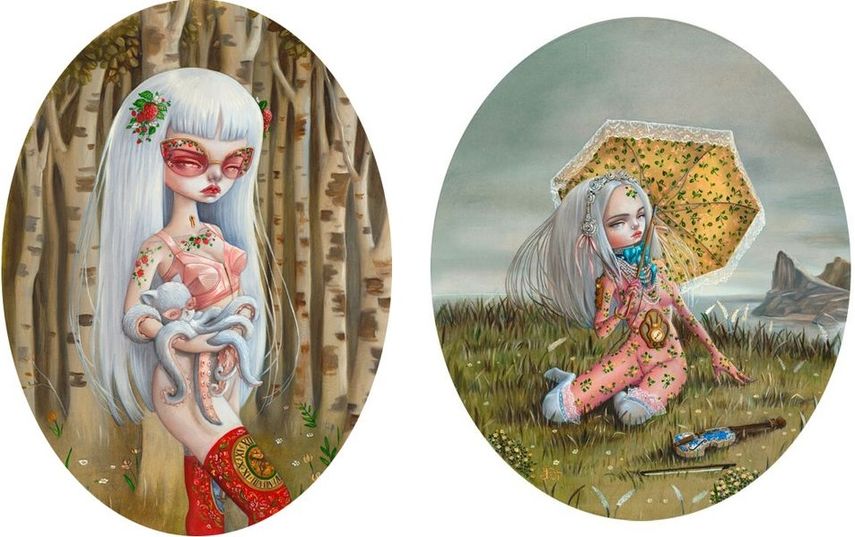 Jennybird Alcantara Art Exhibition
A contemporary Surrealist painter, Jennybird Alcantara creates art that explores the mystery, transformation and the sacred. Her unique visual language is characterized by the presence of the archetypal anthropomorphic creatures existing somewhere between a waking and dream state. With her pieces, she tries to illuminate the invisible threads of connection between sentient beings and the environments they inhabit. Trying to maintain a tender balance between darkness and light, her dreamlike imagery combines Flora and Fauna with the human and animal characters. This serves as a special metaphor for the connections between all living things. Entitled The Mercurial Humors of the Fairer Sex, the exhibition will present her latest body of work.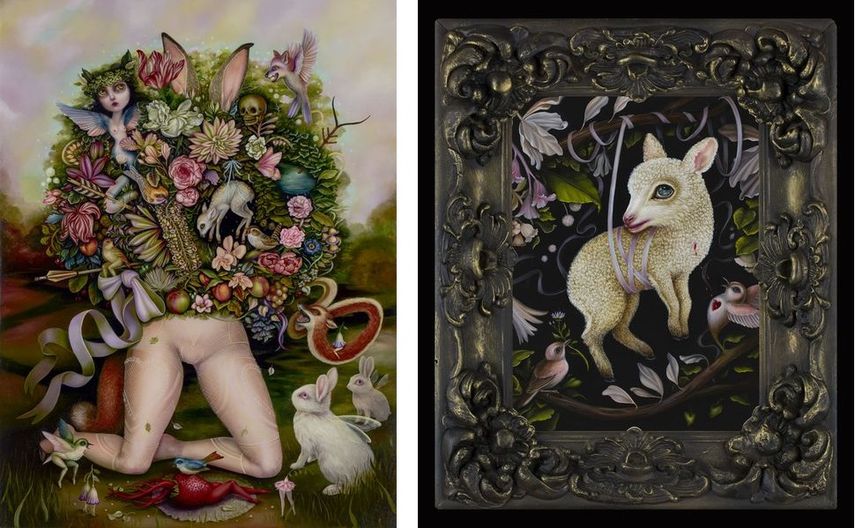 Regan Rosburg Art Exhibition
Focused on the concept of biophilia, Regan Rosburg creates art that investigates the concepts of environmental melancholia and what she calls "collective social mania". A plastic pollution activist who routinely takes biology-based research, she creates three-dimensional paintings that contain precious plant and animal relics, bones, insects, lace and painted imagery. Entitled The Truth Lies in Reverance, her latest body of work is inspired by Vanitas, a specific genre within the sixteenth century Dutch Still Life paintings that contained symbols of death or change as a reminder that all living things succumb to their mortality. As a paradoxical take on the genre, these pieces contain both manmade and natural objects held in plastic that would not let either of them decay.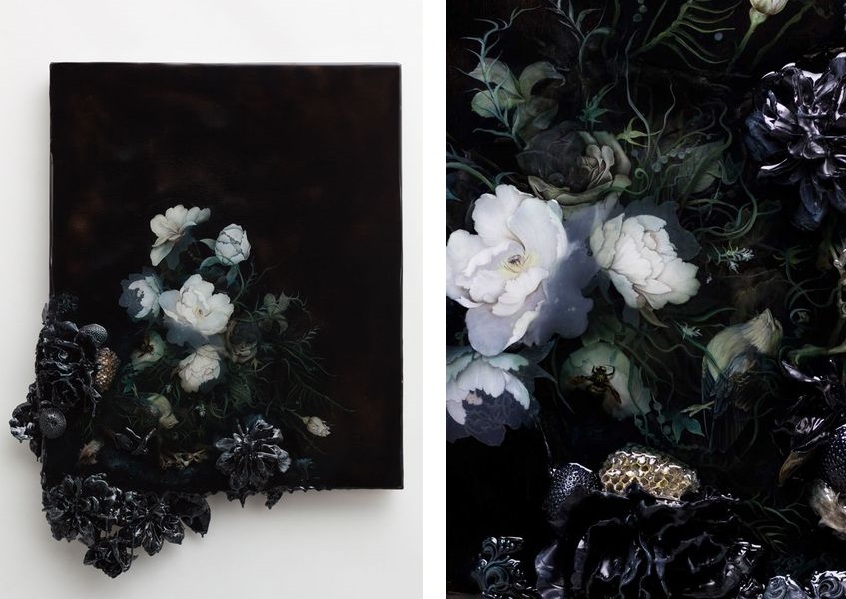 Haven Gallery at SCOPE Miami
SCOPE Miami Beach takes place from between November 29th and December 4th, 2016 at the Ocean Drive and 8th Street. Haven Gallery will present exhibitions Pop Royal, The Truth Lies in Reverence and The Mercurial Humors of the Fairer Sex in the Booth C13. Kukula will be signing and giving away her micro portfolios on Saturday, December 3rd from 2 to 4pm.
Featured image: Regan Rosburg – Detail of "Vanitas V". All images courtesy of Haven Gallery.
Follow These Galleries
Northport, United States

Los Angeles, United States