Hashimoto Contemporary Introduces Jeremiah Jenkins Art Exhibition
In a world full of saturated, palpable memories, Jeremiah Jenkins art found its perfect haven. If we are to talk about found objects that continue to exist through brand new concepts of artworks, his pieces stand as the foregoers, whether through performance, installations or sculptures. The very first solo exhibition of this Bay Area artist at San Francisco's Hashimoto Contemporary is now ready to open; under the title Everything Must Go, it explores materials and memory in a unique way that intrigues the viewers and triggers their imagination on the quest of discovering new narratives.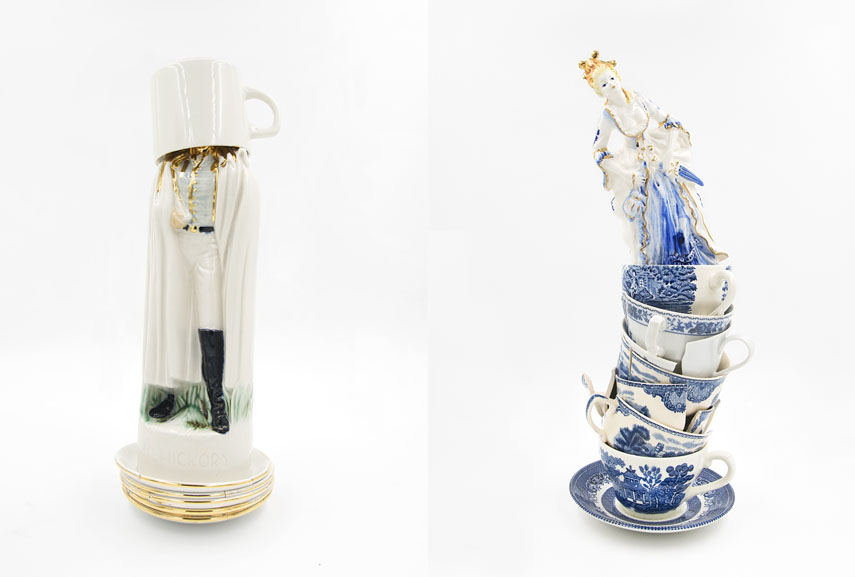 The Psychology of Found Objects
While growing up in Tennessee, Jeremiah Jenkins' household was filled wth collections of antique tools and bric-a-brac. In his rich artistic practice, the influence of such an environment is more than visible, as the artist seems fascinated with the story and the influence of these objects. He was interested in examining what is behind certain forms, in addition to the many ways he could manipulate and build upon their inherent meanings. In fact, his pieces hold on to their past life while strongly embracing the new one, becoming a link which holds together many scenarios and offers us many interpretations. In his work, Jeremiah Jenkins incorporates humor and social resonance in order to play with individual, and even collective memory.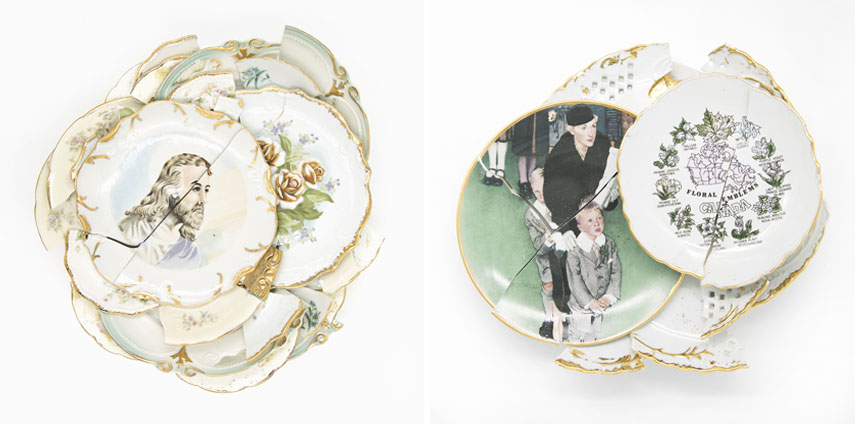 Everything Must Go
The exhibition in California celebrates the breakdown of objects and ideals that suggest value and societal importance. The artist focuses on items such as fishing lures, commemorative tableware and trophies to dismantle the objects' original function. The Trophy series, for instance, consists of ten awards, each resembling a Frankenstein-made structure which evokes various ideas of hierarchy and social turbulence. Whether it's a golden man waving from a pedestal as he is being pushed away from the top of the trophy by a swarming crowd of small golden figures, or dozens of gathered porcelain plates, tea cups and figurines, Jeremiah Jenkins art comments on the cyclical process of destruction and formation, allowing notions of value to decay and transform.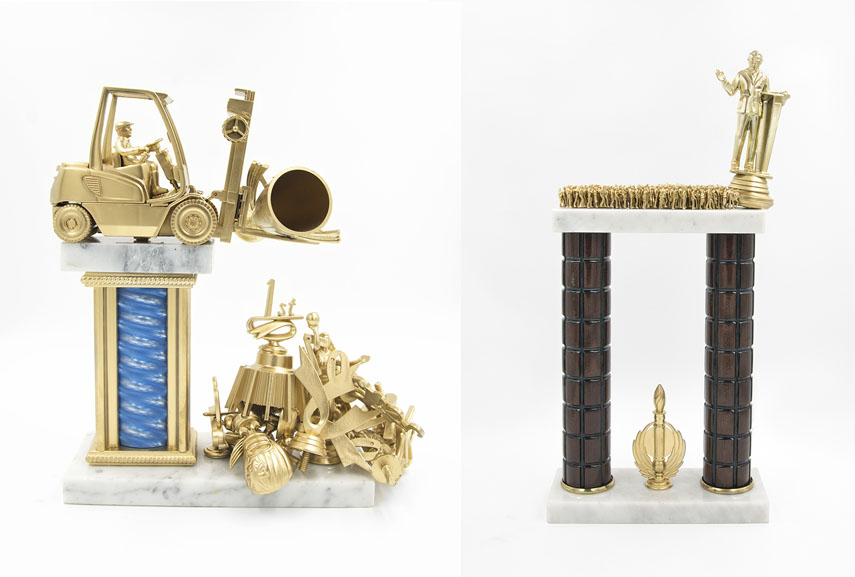 Jeremiah Jenkins Art at Hashimoto Contemporary
Everything Must Go, an exhibition of works by Jeremiah Jenkins, will be on view at Hashimoto Contemporary in San Francisco, USA, from February 4th through 25th, 2017. The opening reception is scheduled for February 4th, from 6pm to 9pm. The artist urges his viewers to reflect on what it means to be held or treasured and what is meant to stay in motion, while at the same time telling us that something treasured always must go.
Featured images in slider: Jeremiah Jenkins – Enough is Enough, 2017; A Lure Commodities, 2017; Land of the Free, 2017. All images courtesy Hashimoto Contemporary.
Follow These Galleries
San Francisco, United States