Jesse Draxler and Terror Management Exhibition at Booth Gallery New York
In the early days of childhood, we become aware of our mortality and inevitable death that lurks over our daily lives. Whether we would like to admit it or not, this awareness influences our actions and emotions and often evokes feelings of doubt, restlessness and the notion of constant lack of time. Jesse Draxler explores this extensive array of emotions in his latest series that will be on view at Booth gallery in New York. Terror Management™ is an exhibition that simultaneously depicts the influence of mortality on our daily lives, but also equips us with "weapons" we can use to fight our anxiety and fear.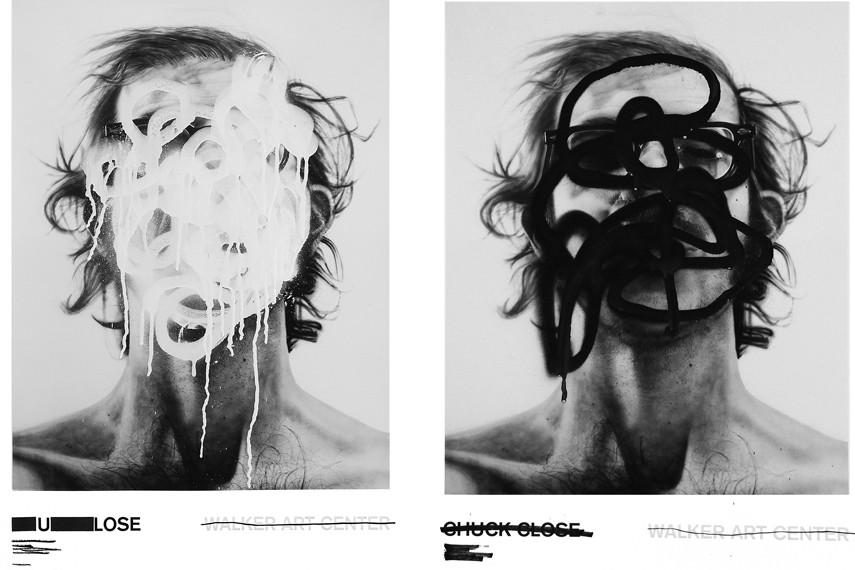 The Company for Terror Management™
The exhibition borrows its title from The Worm at the Core, a book that deals with knowledge and scientific exploration of our mortality and the effect of death on human affairs. The artist was inspired by the way in which the fact that we'll all eventually die, guides our behavior and our complex relationship with the society. The exhibition's title Terror Management™ is used to indicate the human ability to control their fear of death. The artist incorporated recognizable ™ symbol (usually used to label unregistered trade marks) to suggest branding of his "fictional firm specialized in the management of terror".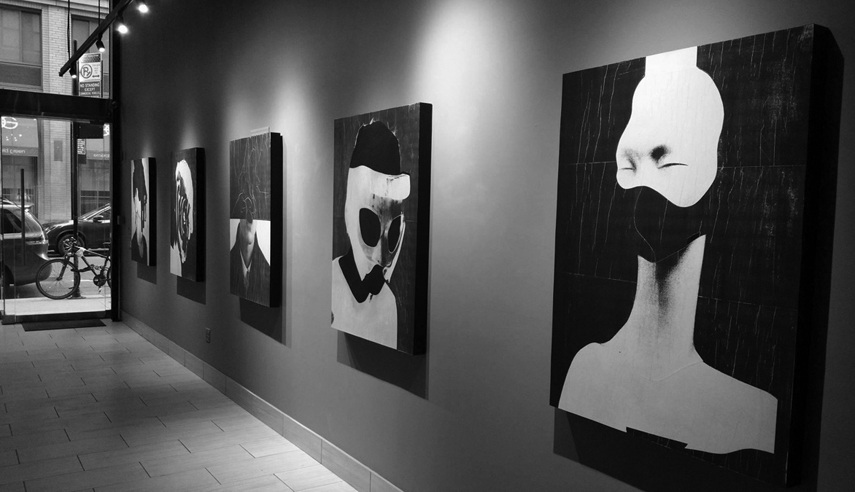 Humor, Fear and Identity
Jesse Draxler's works and creative practice are his ways of handling personal anxieties and nightmares. Humor and paradox seem to be the artist's main weapons for conquering his fears as the artworks in his latest series are full of absurdity and wit. The central subjects of Terror Management™ series are faceless figures that represent Jesse Draxler's own identity and the emotions he has been dealing with his entire life. Torn between his relatively unknown past and frightening, yet promising future, the artist often feels detached from his own personal identity. With a skillful depiction of facial features and the use of dominantly black and white color palette the artist has created his own planet where everyone are both angels and daemons and the need to disappear into thin air is not only a desire but a genuine possibility.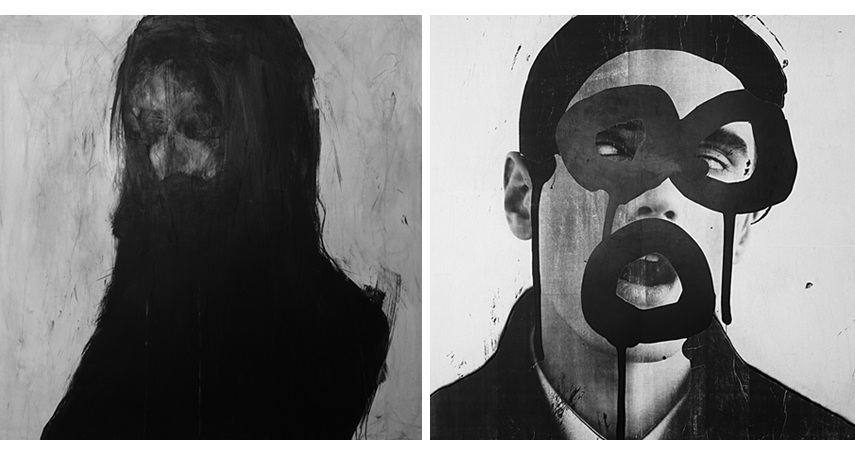 Jesse Draxler's First Solo Show at Booth Gallery in New York
Terror Management™ will open on January 9th, and it will be the first exhibition of works by the American artist at Booth Gallery in New York. The showcase will consist of numerous artworks depicted in a variety of mediums and materials including acrylic, spray paint, ink and mail. While dealing with topics of life and death, Jessie Draxler's new body of work also represents a thorough analysis of the conjunction that exist between obscurity, individuality and self examination. The visitors of Booth gallery will be able to explore this unique guide through the wide range of emotions and turmoils caused by mortality, till February 20th, 2016.
Featured images : Jesse Draxler – Black Mail ; Terror Management Installation View ; Left : Jesse Draxler – Joke Painting 002 / Right : Jesse Draxler – Joke Painting 001 ; Left : Jesse Draxler – No Thought / Right : Jesse Draxler – Untitled C001 ; Left : Jesse Draxler – Piss Christ / Right : Jesse Draxler – No Joke Painting ; Left : Jesse Draxler – Tekepathic Link to Hell / Right : Jesse Draxler – Untitled A004 ; Left : Jesse Draxler – Untitled A005 / Right : Jesse Draxler – Untitled D001 ; Left : Jesse Draxler – Untitled B001 / Right : Jesse Draxler – Untitled A003 ; Left : Jesse Draxler -Untitled A002 / Right : Jesse Draxler – Untitled D002 ; Left : Jesse Draxle – Untitled B002 / Right : Jesse Draxle Untitled A001 ; All images courtesy of Booth Gallery