Ireland Selects Jesse Jones as the Representative Artist for the Upcoming Venice Biennale
Dublin-based artist Jesse Jones has been selected to represent Ireland at the 57th Venice Biennale next year. This was announced by the Ireland's Minister of State. She will be working with the actress Olwen Fouéré as a performer and with Project Arts Centre visual arts curator Tessa Giblin as commissioner. Together they will collaborate in a performance piece that explores the idea of national representation at Venice as an alternative site of the state. Last year, during the 56th Venice Biennale, Ireland was represented by Sean Lynch (and curator Woodrow Kernohan), with the work entitled Adventure: Capital – a work that traces a journey from myth to minimalism around Ireland and Britain. By combining sculptural, video and archival elements, Adventure: Capital was Lynch's most ambitious project till date (be sure to read our review of the Venice Biennale 2015).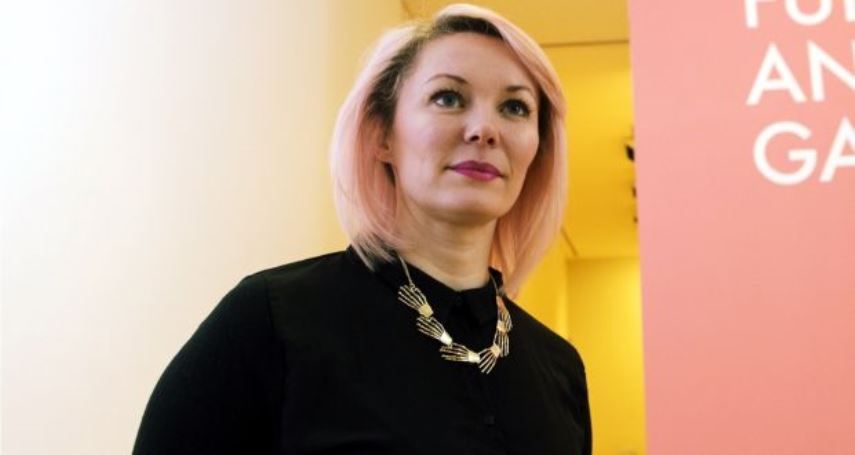 Jesse Jones at the Venice Biennale
After being selected as the Ireland's representative artist for the upcoming Venice Biennale, Jesse Jones issued a statements saying that she is deeply honored to have been selected to represent Ireland at Venice and delighted to be working with Tessa on this project with whom she has had a long standing curatorial relationship. In addition, Jones said that Venice represents one of the most important moment in an artist's career. I am excited to rise to this challenge and create an exhibition that will stimulate debate on issues of urgent political and social relevance in Ireland and across the world, added Jones in a press release. The artist is known for her practice that focuses on the embedded political and social history within everyday life. She is interested in the moments when this hidden history comes to the surface, such as the demonstration or strike, and in moments of convergence. What form the work might take, it's up to see, but Jones is known for working across a wide range of forms and media, usually involving collaboration with a diversity of groups and individuals.
Jesse Jones Speaking About The Prosperity Project, a Significant Public Art Commission for the Convention Centre Dublin
The Prosperity Project: Jesse Jones from Create on Vimeo.
The Art of Jesse Jones
Jesse Jones completed an MA in visual arts practice at DLIADT in 2005. Based in Dublin, she has worked and exhibited extensively at home and abroad. Her practice reflects and re-presents historical moments of collective resistance and dissent. In her films and videos she explores the gesture of the revolutionary action, and finds resonance in our current social and political landscape. Having recently completed a year-long fellowship in Location One New York, Jones's work takes many forms; from gallery based film and installation to large scale public events. She has collaborated with diverse groups; from opera singers and marching bands to activists, in a practice which aims to excavate the hidden meaning within our popular collective consciousness. Currently, her work No More Fun and Games can be seen at the Dublin City Gallery. This installation juxtaposes works by women from the gallery collection with a performative installation.
We would like to hear your opinion! Please comment on our Facebook Page!
Featured Image: Jesse Jones (courtesy of irishtimes.com). All Images used for illustrative purposes only.