Jesse Reno at Rotofugi Gallery in Chicago
In the following weeks, Portland-based painter and muralist Jesse Reno is to present his most recent body of work at Rotofugi Gallery in Chicago. Rotofugi Gallery is mostly focused on exhibiting works in the field of modern pop, illustration and toy design but Jesse Reno is always a welcome guest at their gallery space even though his style departs from what can be usually found on display. A Stone & A Wish is the second exhibit at Rotofugi Gallery for Jesse Reno, and this time he will showcase more than twenty new works on wood, canvas and paper.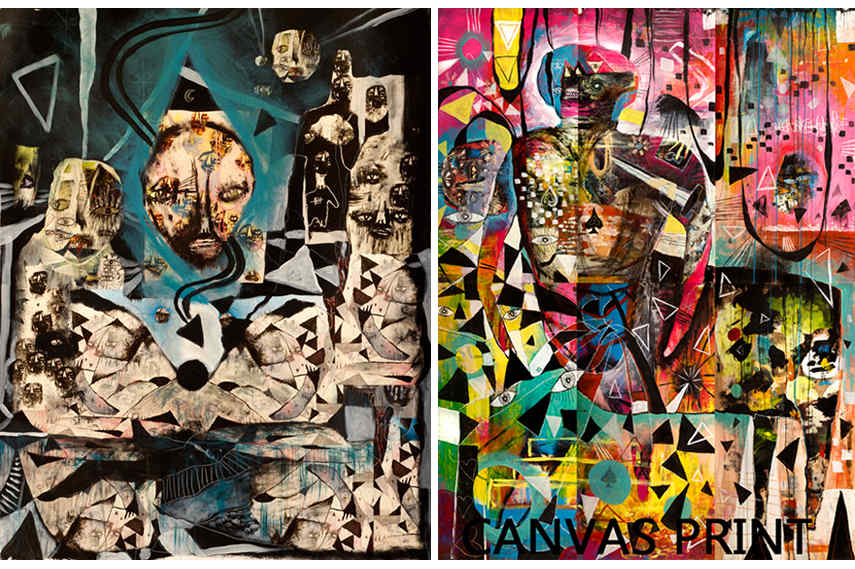 Art of Jesse Reno
Jesse Reno is a self-taught painter living in Portland, Oregon in his studio apartment where he publicly displays his artworks, allowing the visitors to get a glimpse at his artistic process. He also organizes numerous workshops and activities, helping the young artists to develop their unique visual language and release freely their full creative potentials. Jesse Reno is perhaps one of the best examples how strong will, creative urge and love for art can result in a truly prolific artistic work even if the aggravating and challenging circumstances. The impaired vision didn't stop the artist of expressing his ideas and imagination in the field of visual arts and he continues to amaze us and surprise us with his willfulness and beautify done paintings and murals.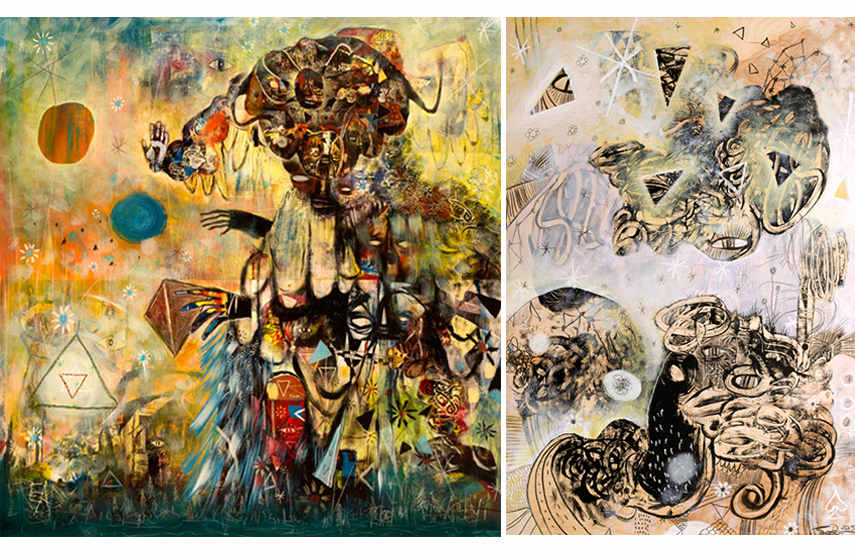 Magical Primitivism of Jesse Reno in Chicago
Perhaps chaotic at first sight artworks of Jesse Reno are rich in symbolism, dragging the observers into a truly magical world of his unique artistic vision. His art is rooted in the child-like imagination and archetypical imagery influenced by his interest in primitive and native societies which can be best seen in his works depicting shamanic figures and totem animals. The self-titled "neo-primitivism" of Jess Reno is to be explored once again in Chicago through an array of works following the theme of science and magic as binary forces which control our world. Imagination is something that must be reintegrated into today's society dominated by rationalism and Jesse Reno is bound to bring magic and imagination back with "a stone and a wish" and his truly captivating thickly layered and impressively textured compositions. As Jesse Reno states for Widewalls: "Art is an opportunity to create a world of your own, a place you wish existed. This is the world I have found by following my eyes and instincts rather than logic, a place where chaos leads to dreams I could have never imagined. Science stole the moon with a space ship, I will take it back with a stone and a wish…"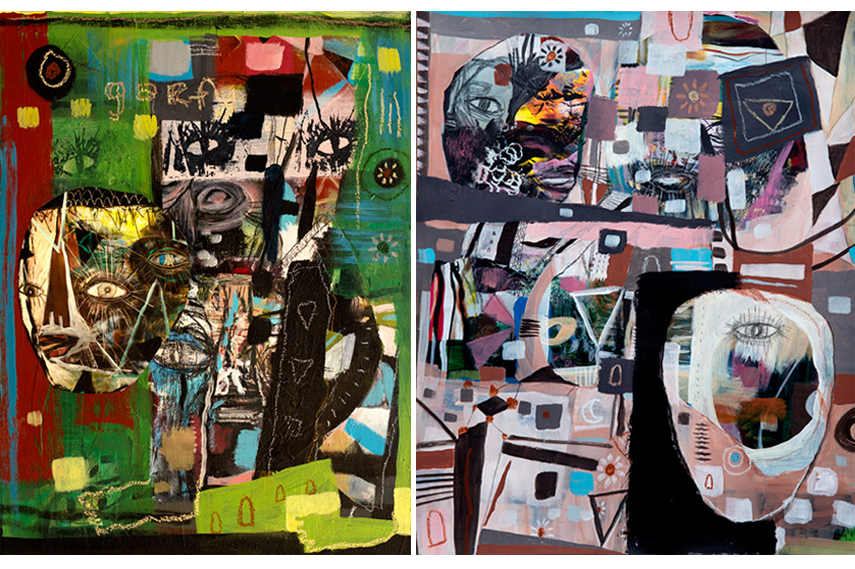 A Stone & A Wish Exhibition at Rotofugi Gallery
A Stone and A Wish exhibition will bring some astonishing new works of Jesse Reno at Rotofugi Gallery in Chicago, Illinois. This truly impressive imaginative vision of the Portland artist will be on view from August 14th through September 6th, 2015. If you are by now intrigued and impressed by Jesse Reno's work, and would like to meet the artist in person, have in mind that he will be attending the opening reception which is scheduled for August 14th from 7 pm to 10 pm.
The magical world of contemporary art is just a step away so sign up for My Widewalls and become a part of it! It is FREE of charge!
Featured images: Jesse Reno – Rain Dancer, 2015. Mixed media – 35″ x 34″ on gallery wrapped canvas, detail Jesse Reno – Picking, 2015. Acrylic, oil pastel, pencil – 12″ x 12.5″ on wood, detail
All images courtesy of Jesse Reno and Rotofugi Gallery
Follow These Galleries
Mermaid Beach QLD, Australia