Jessica Hess Exhibition at Hashimoto Contemporary: More is More
Look closely. What do you see? Photographs of buildings covered in graffiti? What if we told you they were brilliantly executed paintings? Because that's what the talented Jessica Hess is the very best at. After participating in Hashimoto Contemporary summer group show, which ended only a few days ago, the artist will now have a solo show at the gallery, entitled More is More. The exhibition will feature a brand new series of oil works on canvas, which takes a look at graffiti and street art in a new, refreshing way, so typical for the San Francisco-based artist.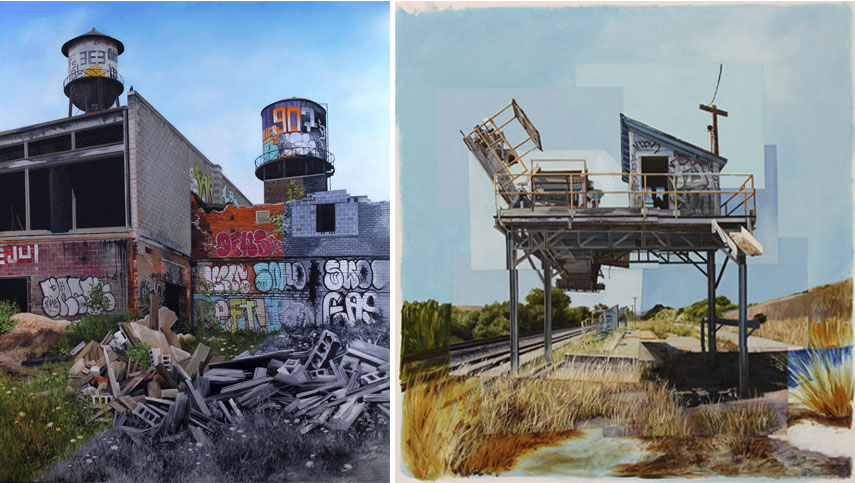 The Neglected Graffiti Landscapes
Jessica Hess is a photorealistic painter whose technique is a mix of the traditional and the contemporary. Her body of work can be described as a form of documentary that has the fluidity of her environment as the main subject – the ephemeral world of graffiti wrapped around sprawled urban settings. The remarkably vivid paintings come from an exploration of landscape through a camera, setting the base of Jessica Hess' future visions, further developed into personal interpretation of space, absence and presence, color and detail. These works simply ooze with curiosity and emptiness, standing alone in ruins and the wait for the outcome of their destiny. The walls and its graffiti are being taken over by oblivion and the consequences of time, changing their structure and leading them toward decay.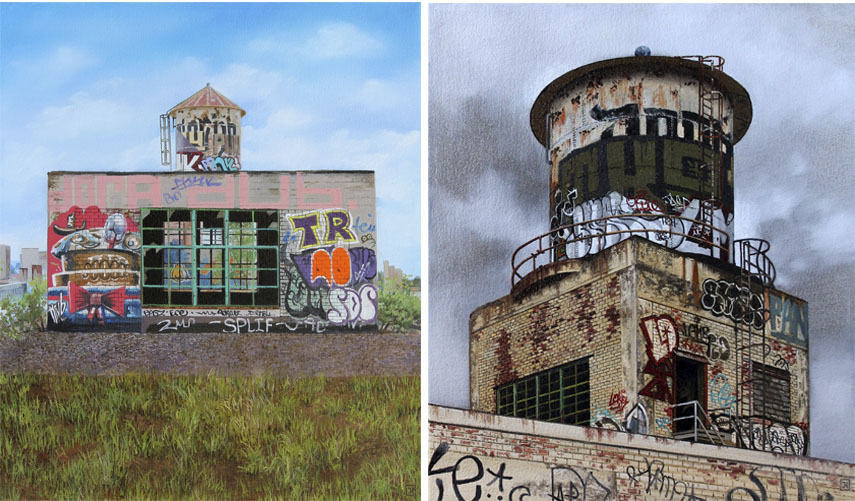 More is More in San Francisco
It isn't just time that affects the environment in the paintings of Jessica Hess. Derailing from strict relying on heavy realism, the artist began to discover her own art on a deeper level, composed of multiple abstract layers of meanings. Instead of removing them, she began embracing the "happy accidents" which would occur during the sketching process, so they could become new, exciting parts of her creativity and, subsequently, paintings. With this decision, her artworks got a deeply personal touch deriving from her own imagination, merging with realism of her actual scenery. While accepting the challenge to involve a gist of abstraction, Jessica Hess remains true to reality, and believes that one derives from the other as a result of a natural investigating process.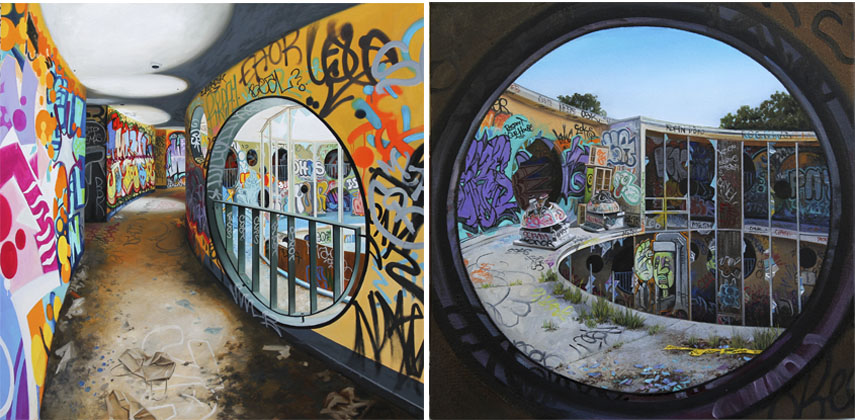 Jessica Hess at Hashimoto Contemporary
Jessica Hess graduated from the Rhode Island School of Design and is the recipient of many art prizes, including the Trent Burleson Painting Prize and the Stamford Art Association Award for Excellence. She's had numerous exhibitions across the US at some of the most important galleries. More is More, a solo exhibition of works by Jessica Hess, will be on view at Hashimoto Contemporary in San Francisco, USA, from August 1st until August 22nd, 2015. The opening reception is set for August 1st from 6pm to 9pm. The price range of the exhibition is between $1,700 – $12,000, with the paintings ranging between smaller landscapes to large-scale works on canvas.
Get to know the talented emerging artists showing around the world! Sign up for My Widewalls for FREE!
Featured images in slider: Jessica Hess – No Lifeguard on Duty Jessica Hess – Special Delivery III, detail All images courtesy of Hashimoto Contemporary
Follow These Galleries
San Francisco, United States

San Francisco, United States