Chronochrome
It is indeed a daunting task to try to grasp such a vast and thought-provoking body of work such as the entire oeuvre of a remarkable individual. The practice of Jesus Rafael Soto resides in that hard to define space between object and image, painting and sculpture. It is truly an ever-elusive subject to dwell upon, or, as Henri Bergson would put it, "an object that no one has seen and that no one ever will see in its totality." The month of January brings the creative output of Jesus Rafael Soto to Paris and New York spaces of Galerie Perrotin, curated by Matthieu Poirier.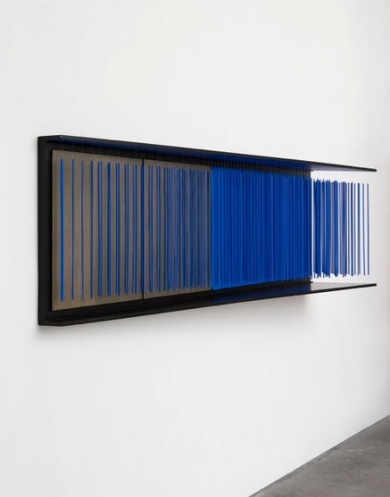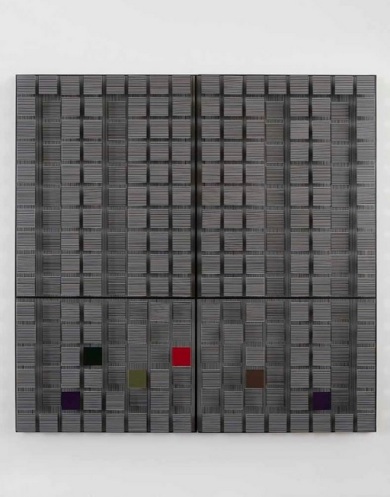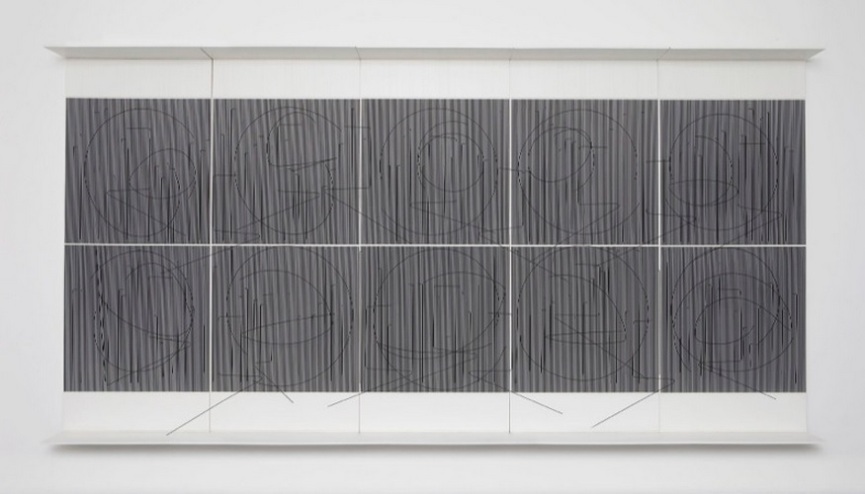 The Art of Jesus Rafael Soto
Born in Venezuela in 1923, Soto was trained at art school in Caracas and since 1950 worked and lived in Paris. The artist was a close friend of Yves Klein, however Soto's devotion to pure color differs in the sense that it hadn't only reside on a surface and become something more. Also, in this regard, the term "chronochrome" was not used in Soto's practice in its "classical" understanding. Namely, the artist had been interested in the exploration of a more dynamic connotation of the monochrome. The 1950s brought the notion of "optical vibrations." This became one of the basic principles which would be present in almost all his future work. "Optical vibrations" represents a play of grids on two distinct levels. The crucial thing here is the relation between foreground and background, rendering Soto to abandon two-dimensional painting and concentrate on the inspiring expression of sculptural pieces which include rods or threads of color. The situation of work depending on the angle from which is viewed, arguably echoed a particular phenomenological exploration, rendering space and perception to become crucial "plot points" of Soto's artistic narrative.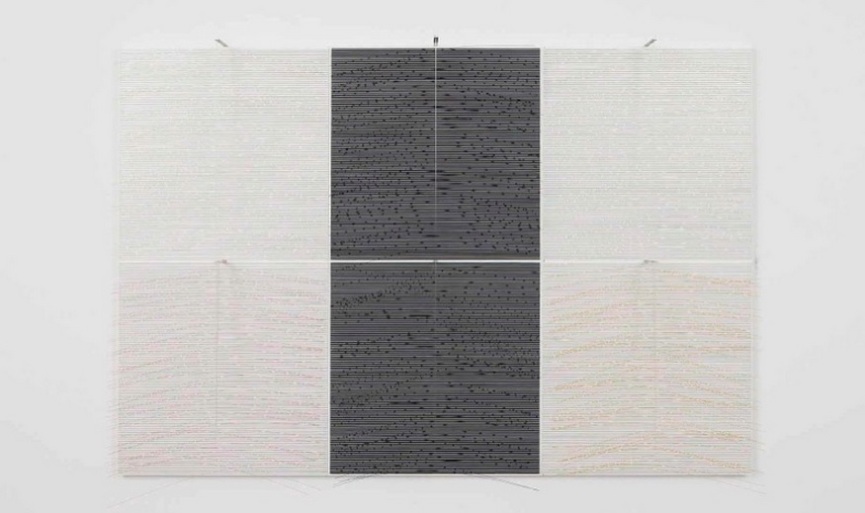 The Importance of Chronochrome
Chronochrome echoes Soto's exhibition at ARC / Musée d'Art Moderne de la Ville de Paris in 1969. This shift form abstract painting to abstract sculpture is something that had marked the decade of 1950s. And Soto did this masterfully. His "escape" from the confinements of pictorial expression into a unique aesthetics of "spatial ambiguity" will become a crucial aspect of a situation when artists, scholars and students more and more turn to the contemplation of Soto's work. In the catalogue for the 1969 show Jean Clay said "[a] step to one side sets in motion a whole play of divergent levitations, creating the disturbing sensation that contradictory physical rules are prevailing simultaneously over the micro-space that Soto has managed to trap."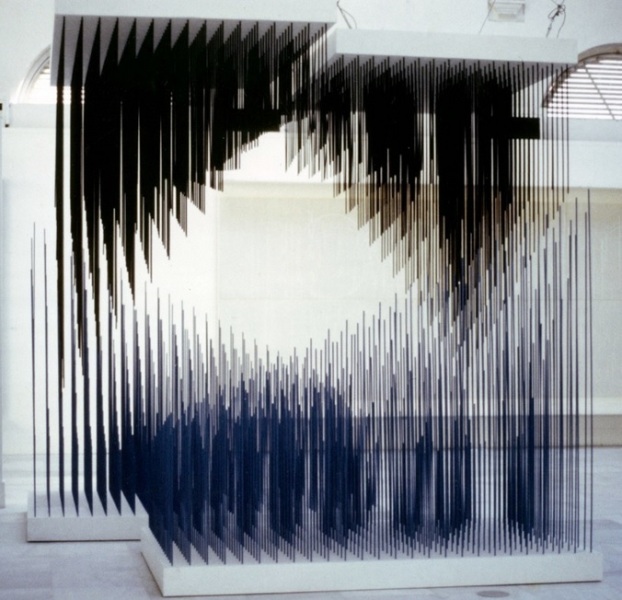 Presence of Jesus Rafael Soto's Work in Paris and New York
Exhibition Chronochrome will be presented at Gelerie Perrotin spaces in Paris and New York, simultaneously. The show is organized in collaboration with the artist's estate and will feature some sixty works which had been made between 1957 and 2003. The public will have a chance to admire the mesmerizing aesthetics of Jesus Rafael Soto, an artist who had managed to investigate the boundaries of sculpture and painting by providing an experience which always seems to convey an aura of uniqueness. The exhibition will be followed by a 190 page catalogue, with texts by Matthieu Poirier and Arnauld Pierre. Rediscover the body of work by one of the major figures of the history of abstraction and contemporary art in general – in New York: in the period between January 15th and February 21st 2015, and in Paris: in the period between January 10th and February 28th 2015, at the spaces of Galerie Perrotin.
Create a profile via My Widewalls and never miss out on info about significant events! Sign up for FREE today!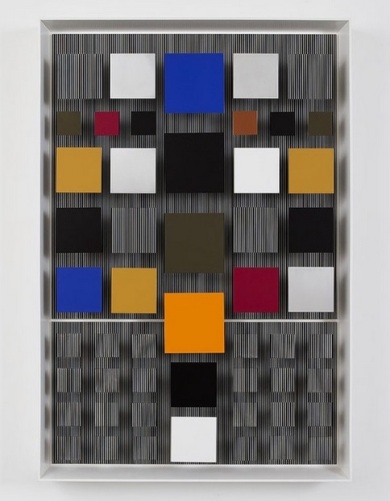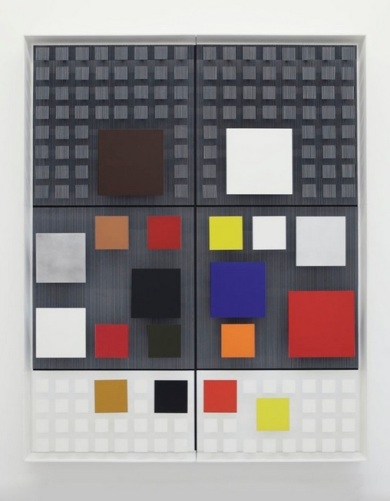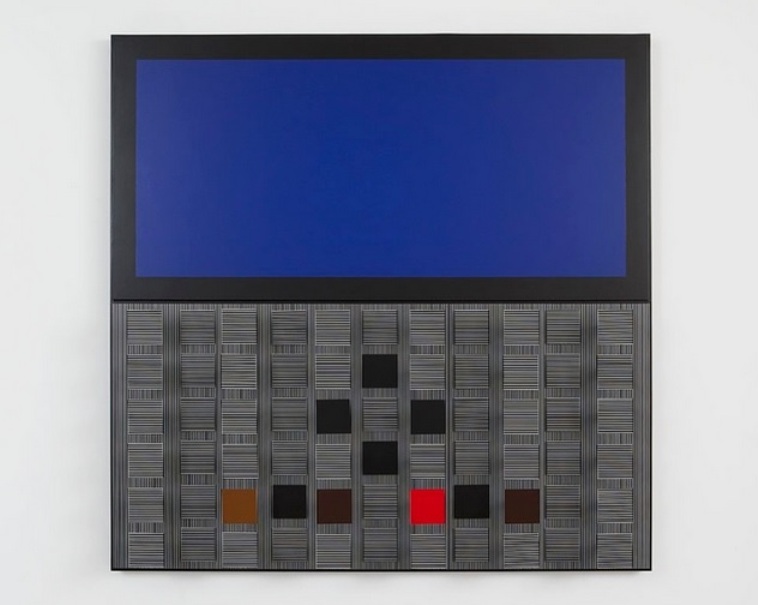 All images courtesy of perrotin.com[mc4wp_form]