City of Eternal Springtime
The current show at White Walls gallery is in full bloom presented by 17 enamel and spray-painted works of a California based painter of Mexican origin, Jet Martinez. Title City of Eternal Springtime is an homage to his home town of Cuernavaca in Mexico that parades with the same slogan, while imagery presented on these middle and large scale floral works is deeply inspired by Mexican folk art and culture. Opened on February 8, Jet Martinez show will occupy White Walls space for the month, until March 8, 2014. The new body of work is a continuation of the recent canvas pieces and murals mainly influenced by Mexican folk art. Inspired by embroidery, patterned drapery and materials and ceramics ornaments from Central and Southern Mexico, these large paintings feature floral iconography, stylized and transposed into geometry, but still recognizable. Jet Martinez employs three separate styles of floral representation in honor of the simple beauty of natural flowers. Lines of color stretch and follow contour, petals are reminiscent of a maze or an embroidery stitch, adding movement and vitality to these aestheticized depictions.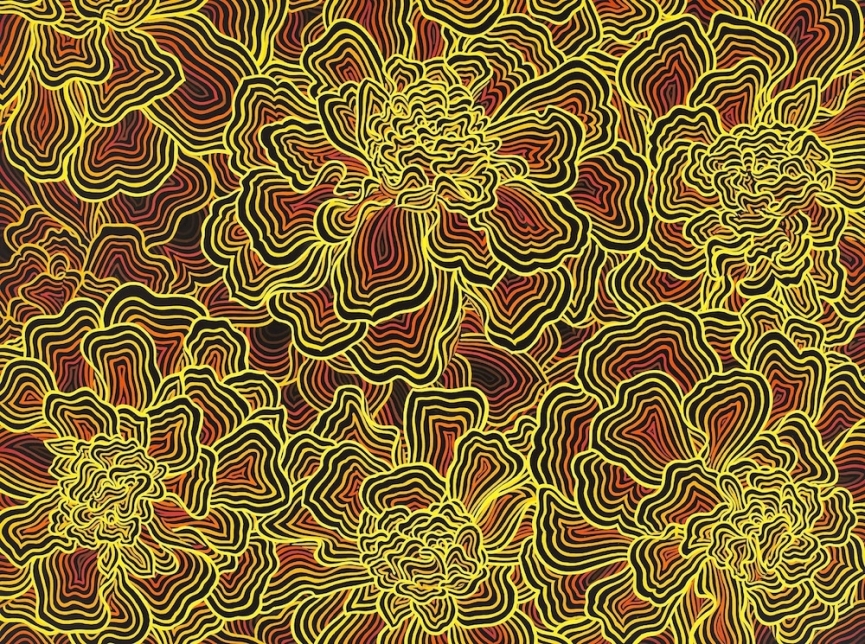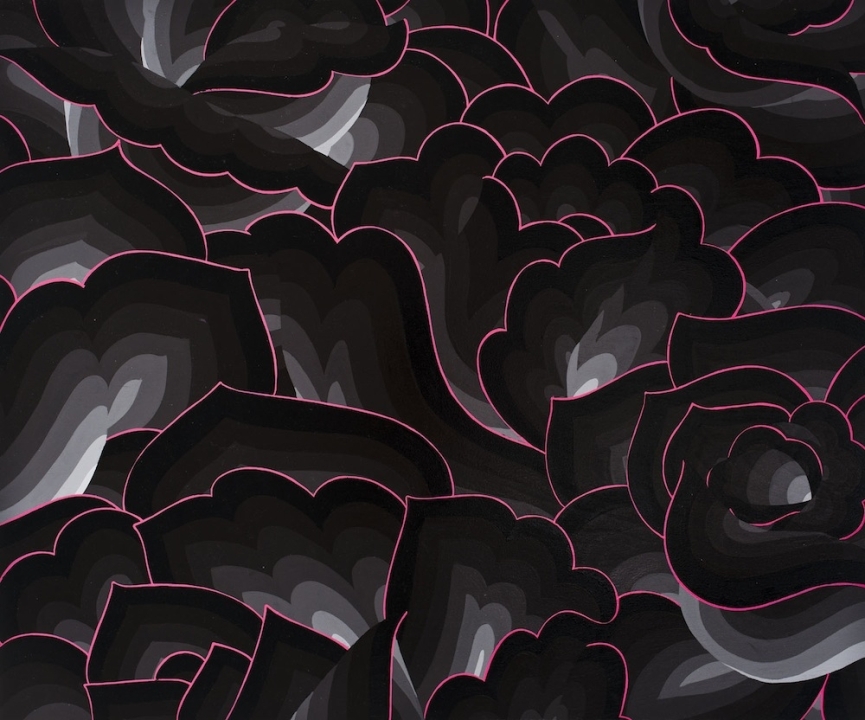 Spring Flowers
Jet Martinez was attracted to folk art because of the uniqueness of each individual piece, besides the fact that he himself belongs to the culture. This compelled him to dedicate a lot of attention to details, as much as to the whole work composition. Through this focus he attempted to emulate the practice of folk artists, who adapted repetitive and typical subjects and patterns to each object, making it stand out from the bunch. Besides the creative process, Martinez followed the passion of folk artists that went into creation, giving himself completely to each work, in effort to make the best one to the point. Optimistic and uplifting, City of Eternal Springtime brings strokes of light into the space, that divide the darkened background in a seemingly repetitive, but dynamic and interesting way. This positive attitude of the artist can be read from his simple explanation of this series, saying Not to shut out the ugly things in the world, but rather to remind myself of the good things worth grinding for.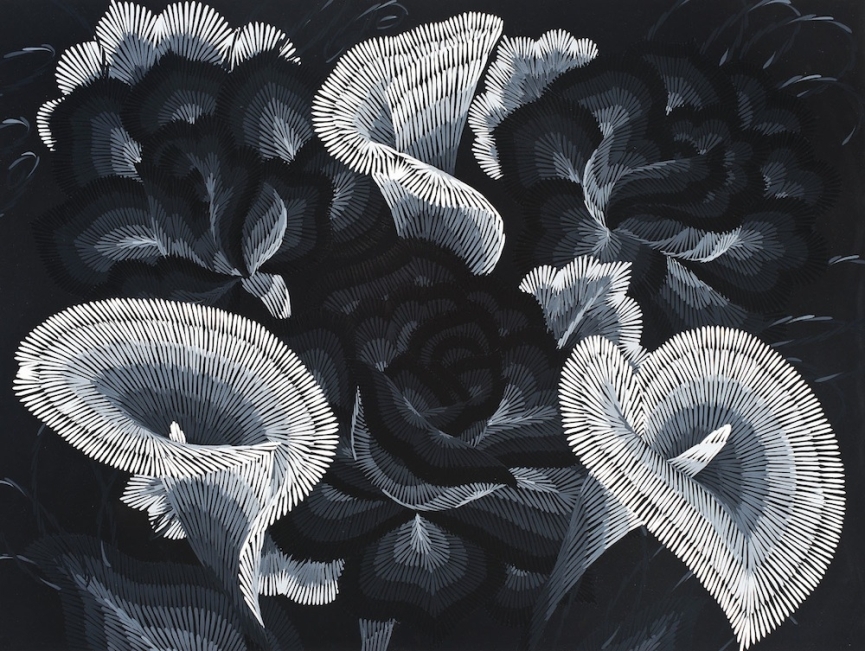 About Jet Martinez
Jet Martinez was born in Mexico in 1973. He was schooled at San Francisco Art Institute after studying Spanish in Colorado, and after he dived into the mural production world. His studio works have been on display in many exhibiting spaces around the country, and featured in respected magazines and publications. Murals of Jet Martinez can be found on city walls worldwide, in the US, but also in Mexico, Zurich in Switzerland and Florianopolis in Brazil. He was commissioned to paint murals by some of the leading world companies, such as Facebook and Red Bull. One of the recent commissions includes piece for San Francisco General Hospital ER department. He lives and works in Oakland, focusing predominantly on murals.
Jet Martinez show at the famous San Francisco street art gallery is something not to be missed this month!