Chicago's Mosaic Potholes
The people of Chicago no longer have to report the potholes in their streets. Chicago-based artist Jim Bachor decided to solve the problem with a creative approach. Bachor is an artist who works with mosaics and his recent work has taken on a practical scale. He's repairing the potholes in the streets of Chicago by turning them into small pieces of art.
Pompeii
Volunteering to work on an archaeological dig in Pompeii helped Bachor merge his two interests into art: leaving a mark in this world and ancient history. By exploring the limitations of mosaics, his work both surprises the viewer and challenges long-held notions of what a mosaic should be. "What really drew me to the mosaics originally was the permanence of the artwork. When I first went to work in the late '90s and came across the ancient mosaics still intact 2,000 years later it blew me away," Bachor says.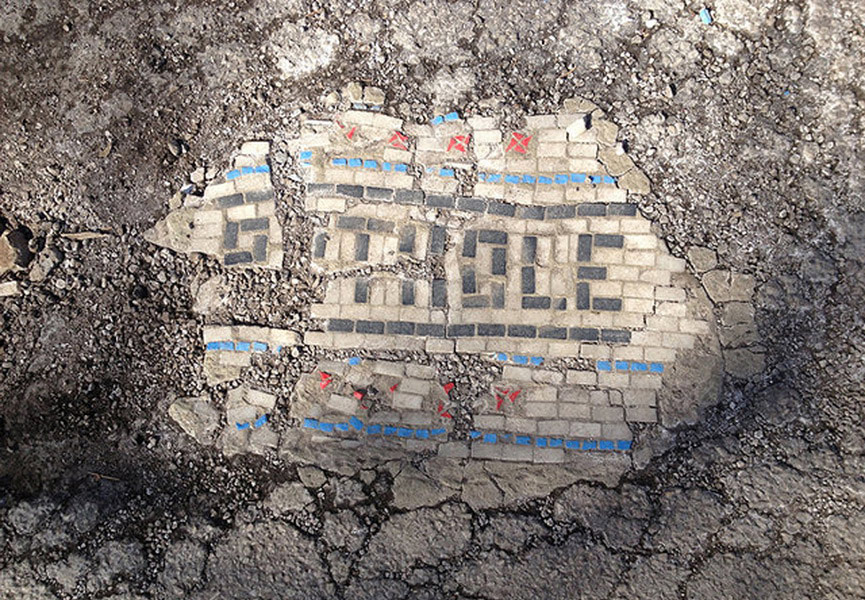 3123373903
The artist definitely brings into question our perception of the mosaics. His first fixed pothole was done under the cover of night and with the help of a neighbor who stood guard. Soon enough, Bachlor became an expert on pothole filling. He installs tiny, hand-cut pieces of marble in red, white and blue, experimenting with various designs. Some of the potholes include a number sign (#) followed by a random six-digit figure, which is designed to represent the sheer number of potholes in the city. The others have the word "pothole" or the Chicago flag, obviously making a joke of the situation. Each pothole mosaic costs Bachor about $50 to make, and they require at least 10 hours to dry.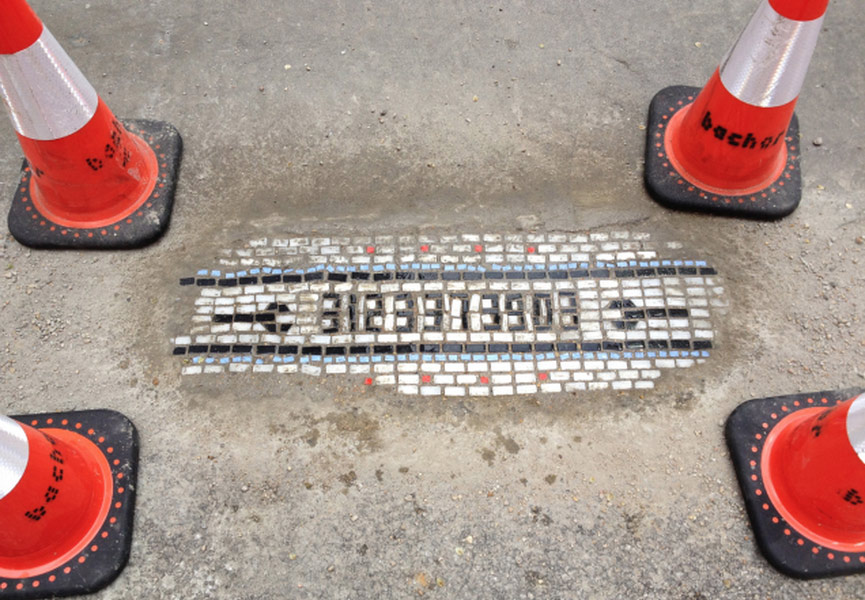 Pothole Maintenance
So far, the Chicago Department of Transportation has let Bachor's public artworks slide. Although mosaics aren't a particularly efficient method of pothole maintenance, they are Bachlor's statement regarding the issue. In the meantime, he might save some drivers from ruined tires.