DIY Nature of Post-Punk Scene in Jim Lambie Exhibition at Gerhardsen Gerner
For the second time, Gerhardsen Gerner will host a Jim Lambie solo exhibition. A well-known craftsman will require of the viewer to recognize everyday objects in his work. Jim Lambie is considered to be a man who is resourceful in finding the inspiration and subjects in music to help him improve his artwork. By using ordinary materials, colors and things found in modern everyday life that resemble popular culture, Jim Lambie creates simple and ecstatic artwork.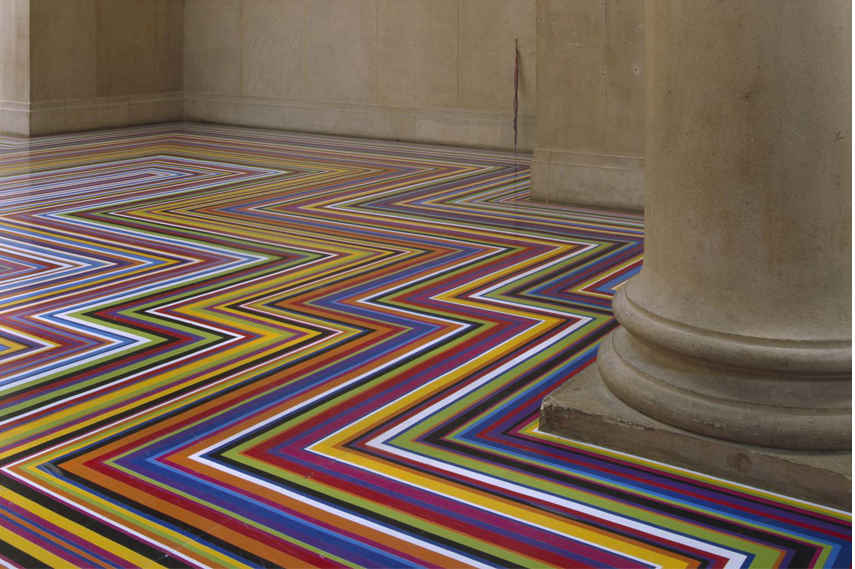 Modern Materialization
Jim Lambie's work originates straight from the modern world, with the usage of music. He takes modern materials from charity shops and gives them a new purpose. Materials that everyone thinks are bad and trash, the artist sees grave potential in them. As the viewer looks at his work, there comes a strong feeling towards the material he used, as it can be found anywhere. By giving them another purpose and combining these objects together, Jim Lambie creates magnificent art. Modern music and figures serve as the subjects in his work, and so does the coloring he uses, to form a pattern that by repetition create rhythm. Every colored material he uses can be found available anywhere, and the artist decided to use a more direct approach with them. Some of his previous works include; The Strokes, 18 Carrots, Tangerine Dream and Zobop Installation.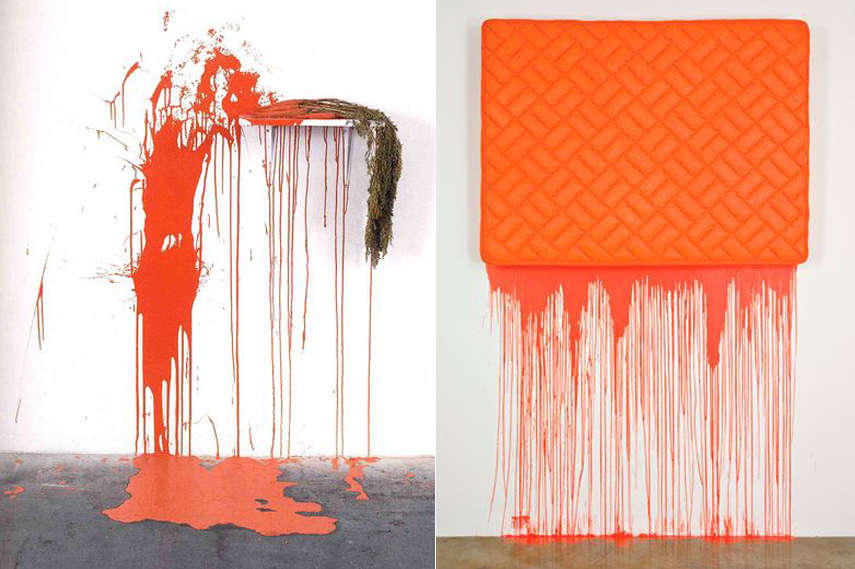 The Future DIY
The idea of DIY of living has long existed among people; it is closely associated with Arts and Crafts movement. Originating in the UK, many punk rock bands in the '60s and '70s used DIY nature to make their work. Using components and parts to transform and combine them together, in order to produce something unique, can be the definition of DIY. In this post-punk and modern world, Jim Lambie uses this to create some masterful artwork. A feeling of unequivocal quality and ordinary accessibility is commonly seen in his work. The cutting edge world appears to be his source, which reveals insight into Jim Lambie's other essential part, his Glasgow background. At times Lambie's work can be seen influenced by the place, industrialization and liberation movements make a deep impact on them. The more we look at Jim Lambie's work; we can see that they represent different insight into the world we live in, opposed to the same everyday dullness.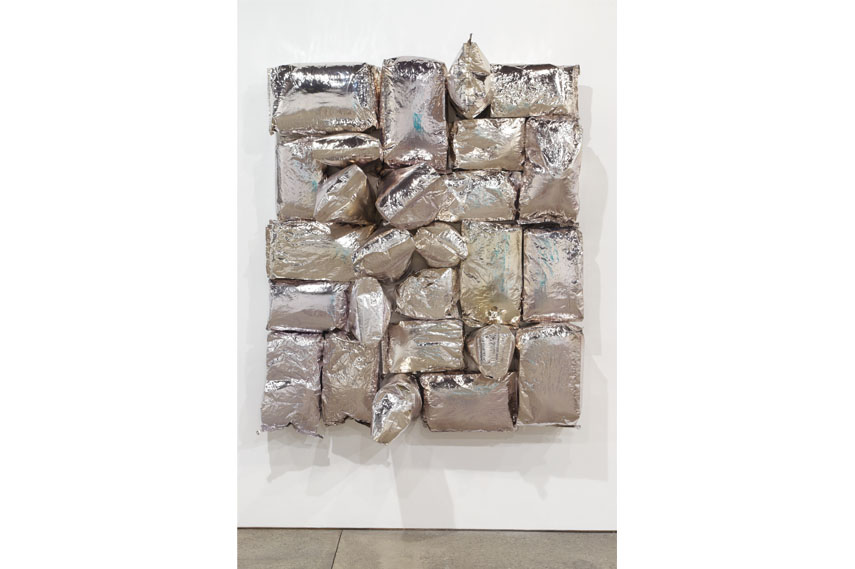 Jim Lambie Exhibition at Gerhardsen Gerner in Berlin
Installing the idea of using everyday materials is the key component in Jim Lambey's work. His direct approach to the coloring serves as a reminder that any of the materials can be found today in the modern world. Gerhardsen Gerner in Berlin will host a Jim Lambie exhibition for the second time, on view from April 29th to June 18th 2016.
Featured image: Jim Lambie – Zobop Installation, 1999 via www.pinterest.com.