Joanna Rajkowska Provocative Sculpture at l'étrangère Gallery London
The relationship between armed conflicts and the pharmaceutical industry often remains unnoticed by the public. For the artist Joanna Rajkowska, this connection is not only conspicuous, its also flagrant, uncomfortable and even bizarre. In her latest body of work, the artist portrays the conjunction between instruments of inflicting pain and means of removing it. Painkillers solo show at l'étrangère gallery in London explores this affiliation through a series of never before seen sculptures created especially for this exhibition.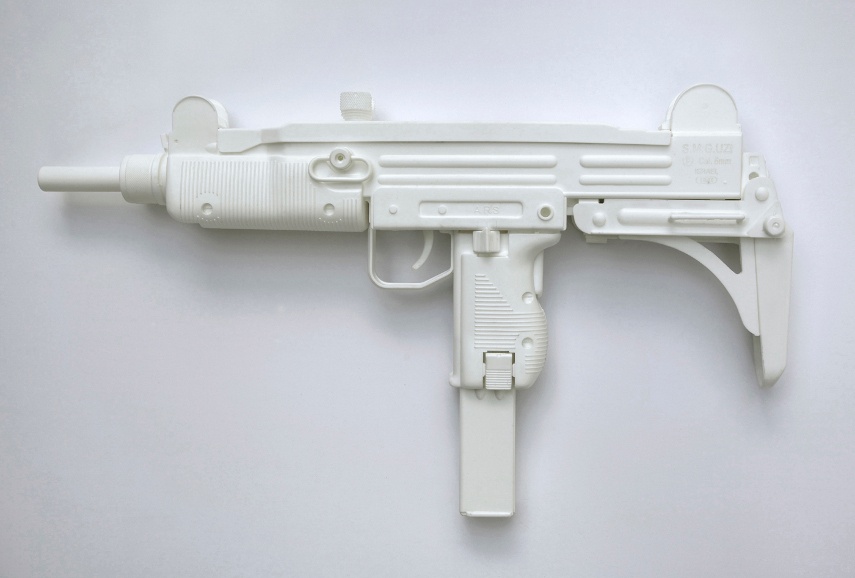 Joanna Rajkowska Sculpture Exhibition
Joanna Rajkowska is a Polish artist known for her numerous public space interventions. She worked in a variety of mediums and has produced sculptures, installations, films and photography. She often portrays sites, objects and people as places where political, historical and psychological conflicts occur. In her latest Painkillers exhibition Joanna Rajkowska explores the connection between warfare, medical systems and Western science by creating weapon-related sculptures out of powdered analgesics. The artist brings to attention the historically noted misuses of science and power, while simultaneously reminding us of the devastating effects of biological weapons. During her investigations of the development of Soviet biological weapons during The Cold War, the artist discovered that they were often made in conjunction with and in the same facilities as life-saving remedies. Joanna Rajkowska elaborates that arms and pharmaceuticals, or in her own words "the means of killing and the means of saving people" are connected in terms of forces that produce them. The objects that will be displayed at Joanna Rajkowska sculpture exhibition aren't limited by time, space or type of administration and represent various forms of weaponry – from a single bullet to a nuclear bomb.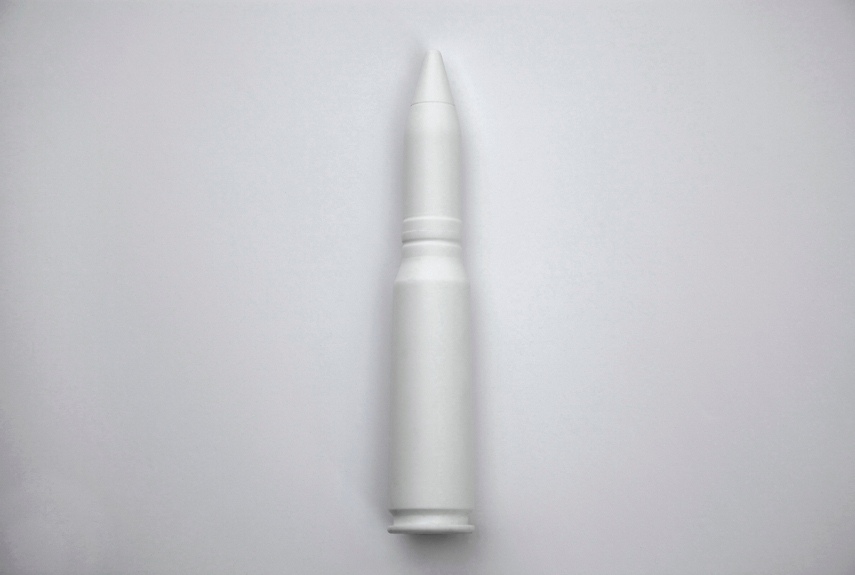 Crystallized Chakra and Painkillers by Joanna Rajkowska
One particular sculpture stands out in an array of artillery. Soon Everything Will Change artwork consist of a crystal formation placed upon a wooden palette. Joanna Rajkowska found this object in Brazil and initially showcased it in front of the Erdington Library in Birmingham. Once removed from the public space and exhibited in the gallery, its title becomes rendered redundant within the deathly context of Painkillers exhibition. This mobile chakra was once the spiritual center of the city of Birmingham, but now that's placed in juxtaposition with the fragility of human life, the object returns to its original meaning.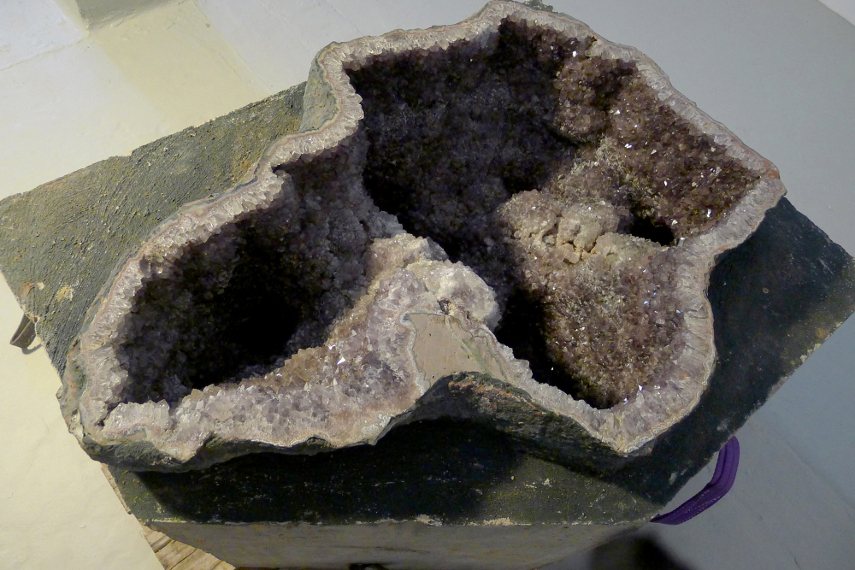 The Fragility of Life at l'étrangère Gallery in London
Painkillers exhibition that will present an array of medicine-made life-size firearms and a crystallized chakra sculpture, will open on September 17th. Although the exhibit has a political aspect, Joanna Rajkowska mostly focuses on personal issues and powerfully emphasizes the fragility of human life while conflicting it with the apparatus of its destruction. This will be the first solo show for the prominent Polish artist at l'étrangère gallery in London. Joanna Rajkowska sculpture exhibition will be on view until October 24th, 2015.
We can't kill the pain but we can crush the boredom, so sign up for My Widewalls. It's fun and FREE!
Featured images: Joanna Rajkowska – Model of Israeli Nuclear Weapon Core as photographed by Mordechai Vanunu in 1985, 2015 Joanna Rajkowska – M4A1 Carbine, 2014
Joanna Rajkowska – NATO Cartridge, 7.62 x 39mm M43 Cartridge and 9 x 19mm NATO Cartridge, 2014 All images courtesy of ŻAK|BRANICKA & l'étrangère