Discovering the Urban Context at Joel Knafo Art
Urban Art requires a certain sensibility. But, what is the context in which urban creativity can thrive? What is needed to discover the full reach of this creative force which resides in the spirit of the city? Answers are coming in the form of an inspiring exhibition and in situ works at Joël Knafo Art, showing urban interventions and thought-provoking art practices of Philippe Hérard and Levalet. These two artists will help us understand and marvel at the glory of public art, both on the street and inside the gallery space…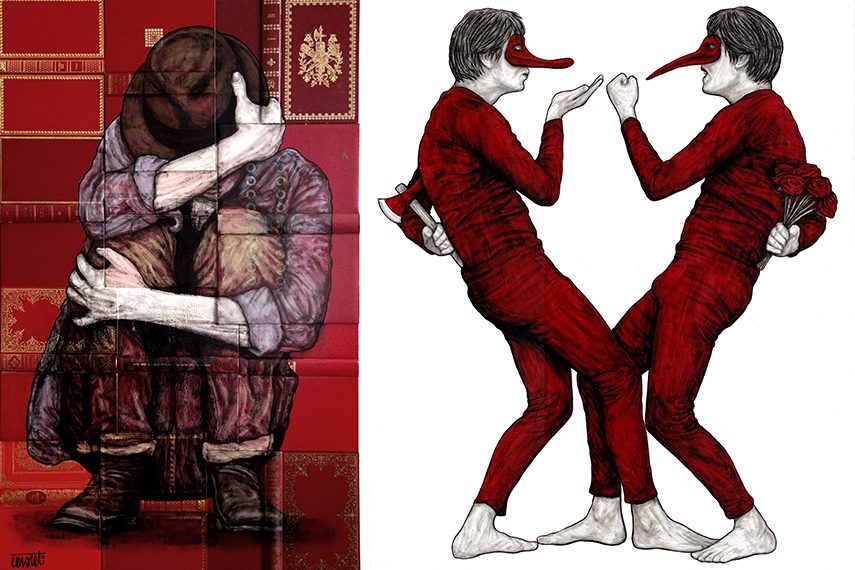 The Face of Paris Emanates Urban Creativity
Street Art thrives in the right context. A certain sensibility of an artist interacts with a setting, culminating in a piece of art which begins its existence somewhere between urbanity, creation and perception. Perhaps like nowhere else, the history of French Street Art has shown the true potential of exploiting a creative situation, together with the specifics of an urban setting and artistic achievements of the most creative individuals that the 20th century has ever seen. These aspects have made Paris a playground for some of the most inspiring urban and contemporary artists, coming both from the cultural context of France, as well as the rest of the world. In addition, the city has become a "laboratory" for street art experimentation, from the pioneering works of creatives such as Blek Le Rat and Ernest Pignon-Ernest, all the way to our two protagonists of today…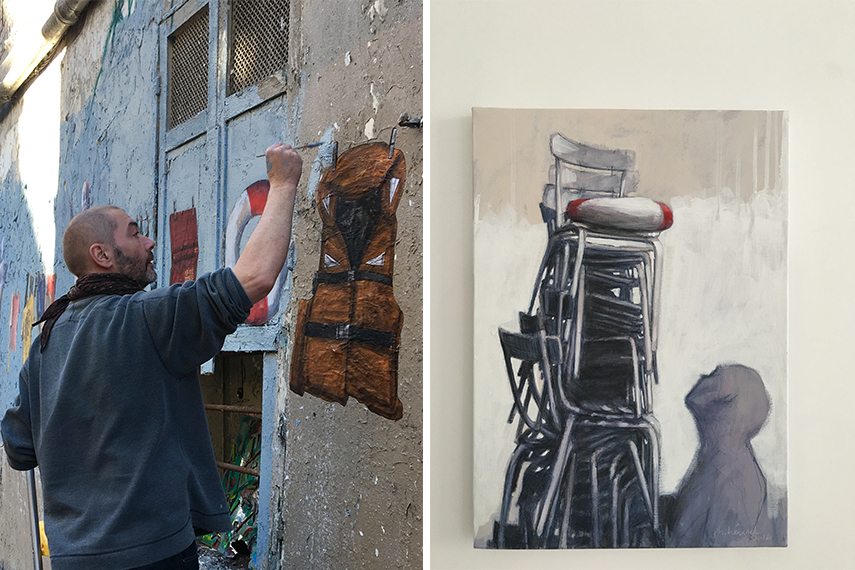 Masters of Urban Interventions: Levalet and Philippe Hérard
Urban intervention is such a potent form of artistic expression. It can be identified as a tool of socio-cultural impact, a work of art with a meaning "embedded" in the cityscape itself and, finally, an extraordinary way for an artist to touch minds and shape ideological thinking of the public. Both Hérard and Levalet are capable of such exquisite ways of emanating these astonishing characteristics of Urban Art. Hérard utilizes recycled materials in his artistic expression, aspiring to poetically convey the human condition in contemporary times. His interventions communicate with the urban setting through a particular method. On the other hand, the artist communicates with the public as a masterful narrator of the urban lyric. Levalet presents a creative whose clever dialogue with the city's topography and constant interaction with architecture culminate in unforgettable paste-ups. He knows how to use the energy acquired from the spirit of the city and transpire it right back in the urban setting through gripping imagery. Interestingly enough, his strengths in creating public art render his studio works aesthetically powerful.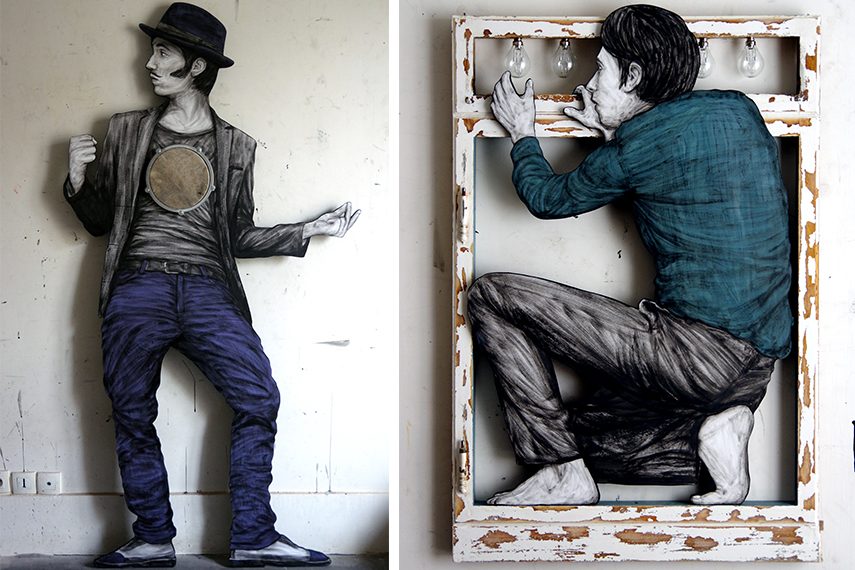 Joël Knafo Art Celebrates the Power of Urban Art
For its inaugural show, gallery Joël Knafo Art will present works in two spaces, at Rue Véron no. 21 and no. 24, in Paris. The heart of Montmartre hosts the art of Philippe Hérard and Levalet, not only in the spaces of Joël Knafo Art, but also on the street, conveying the importance of thought-provoking creativity of Street Art. Levalet and Hérard have done a series of interventions in situ, adding another reason to visit rue Véron in the evening of the vernissage, on Thursday, October 6th 2016 as well as during the exhibition, which will last from October 7th through October 30th 2016.
All images courtesy of Joel Knafo Art and the artists.
Follow These Galleries
Paris, France

Paris, France

Paris, France