Galerie Hegemann Presents the Pop Art of Joerg Doering and Joerg W. Schirmer
The influence of Pop art on the world of contemporary arts – and the world at large – is something we still feel the consequences of. This artistic and cultural phenomenon drew a great number of artists around the planet, and two of those artists also involve two Germans: Jörg Döring and Jörg W. Schirmer, who took different creative directions, yet both contributed to the concept of popular culture. Their paintings and sculptures respectively are now on view at Galerie Hegemann, in an exhibition under the name Pop Stories II, as they tackle the topic in distinct, yet recognizable ways.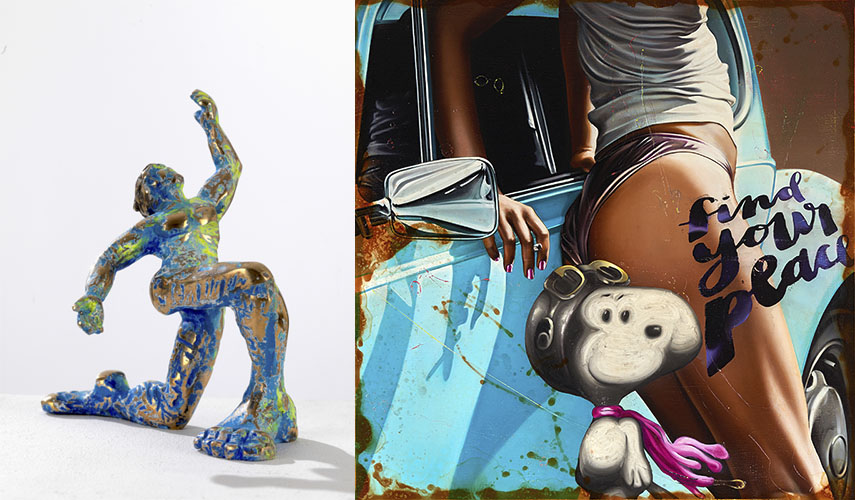 The Pop of Jörg Döring
Jörg Döring is known as one of Germany's most distinguished Pop art artists. In his work, he combines classical elements in the context of the tendency with the visual ideas of today, offering countless connecting points and inviting the viewer to offer their own interpretation of what they see in front of them. Icons, motifs and text elements are used in their combination to transport an idea or a story, and the vital picture language and the aesthetic complexity take effect on the surface as well as in the depth. Jörg Düring's practice involves many media, such as screenprints, serigraphs, photo-collage, acrylic, spray and oil on canvas, creating pieces that depict various comic and pop icons.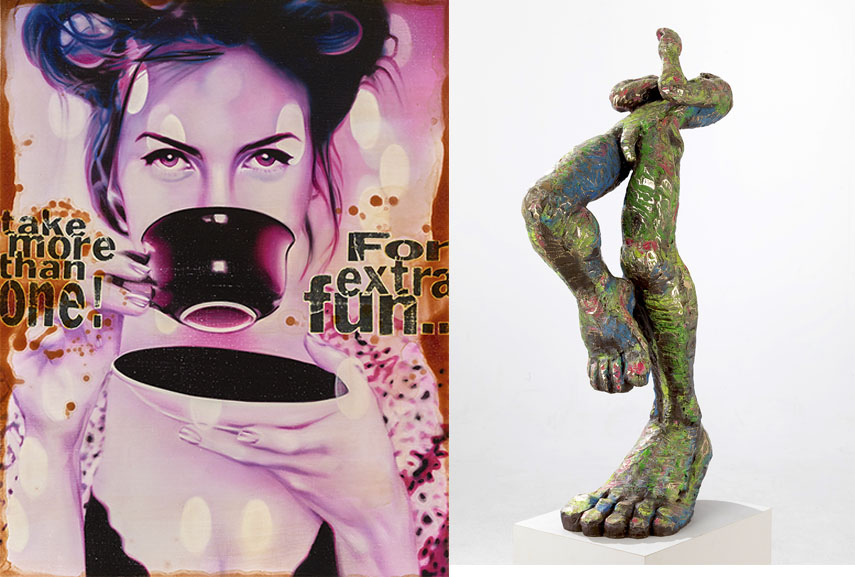 Jörg W. Schirmer and his Sculptures
Opposite the works of Jörg Düring, the sculptural works of Jörg W. Schirmer show a play with perspective and, according to the artist, "live on a big foot". A master student of the legendary Markus Lüpertz, he showcases the individual views, positions of the bodies and characteristics of the materials, which become his main focus at the same time. Throughout his career, the human body has been in the center of his attention. Jörg W. Schirmer even developed the "pyramidal act", which turned out to be a recurring feature in all his oeuvre: faceless figures characterized by large, emphasized feet.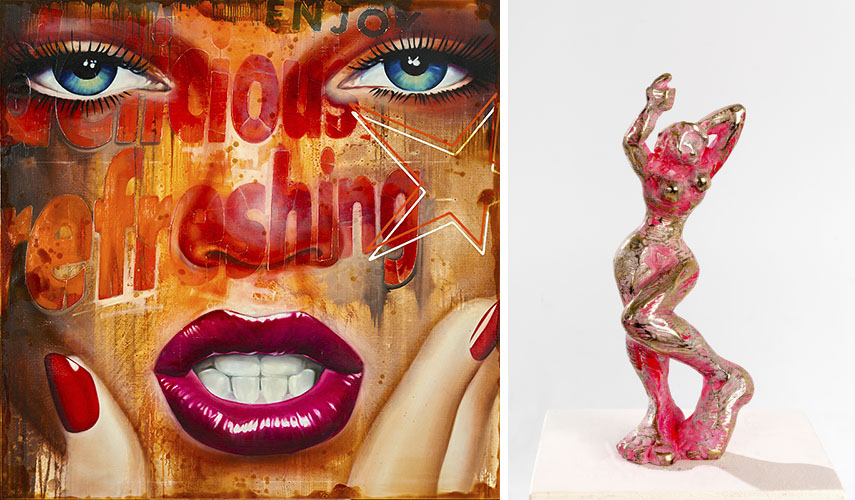 Pop Stories II at Galerie Hegemann
In a unique opportunity to see both artists' pieces on view at the same time, the show represents a remarkable survey of Pop art in Germany and gives an insight into the ongoing legacy the movement has left to the creatives of the 21st century. Pop Stories II, an exhibition of works by Jörg Döring and Jörg W. Schirmer, is on view at Galerie Hegemann in Munich, Germany, through March 4th, 2017.
Featured images: Pop Stories II Galerie Hegemann, photos by Thomas Marufke ©2017.
Follow These Galleries
Munich, Germany

Crans-Montana, Switzerland

Cologne, Germany