John Copeland: Electric
John Copeland's exhibition Electric opened on Friday, May 2 at the V1 Gallery.  It runs May 3 through May 31.  This solo exhibit will feature 19 new paintings by Copeland.  Seventeen of these works are modifications of different vintage magazines, while two others are bronze sculptures. This will be the third time V1 Gallery has featured Copeland's work in a solo exhibition.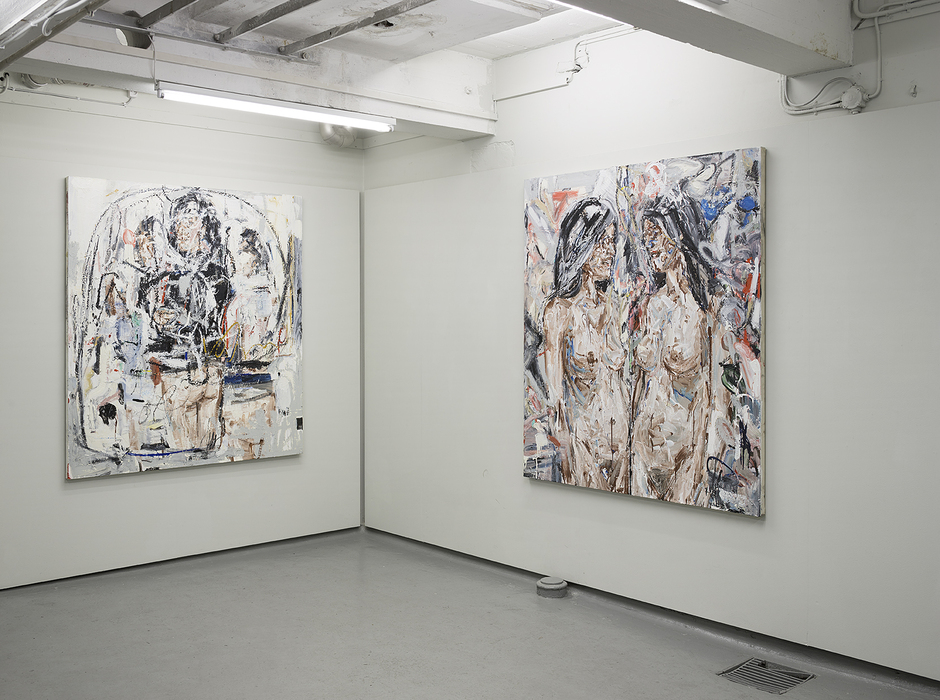 Copeland's Style
Each of the pieces in Electric is full of vibrant, powerful, bold energy.  The title is reflected in each piece: there's an electricity about Copeland's style.  He works to showcase the powerful explosion that can occur when opposites such as composition and destruction or abstraction and figuration meet.  One way he shows this is by layering various types of visual information (in this case, vintage magazines) with oil paint.  His style is a mixture of incredible precision and more abstract expressionism.  The new pieces in Electric draw the viewer in and let them wander throughout the paintings.  Some may find themselves lost in a small corner of a canvas, while others are drawn to the overall image.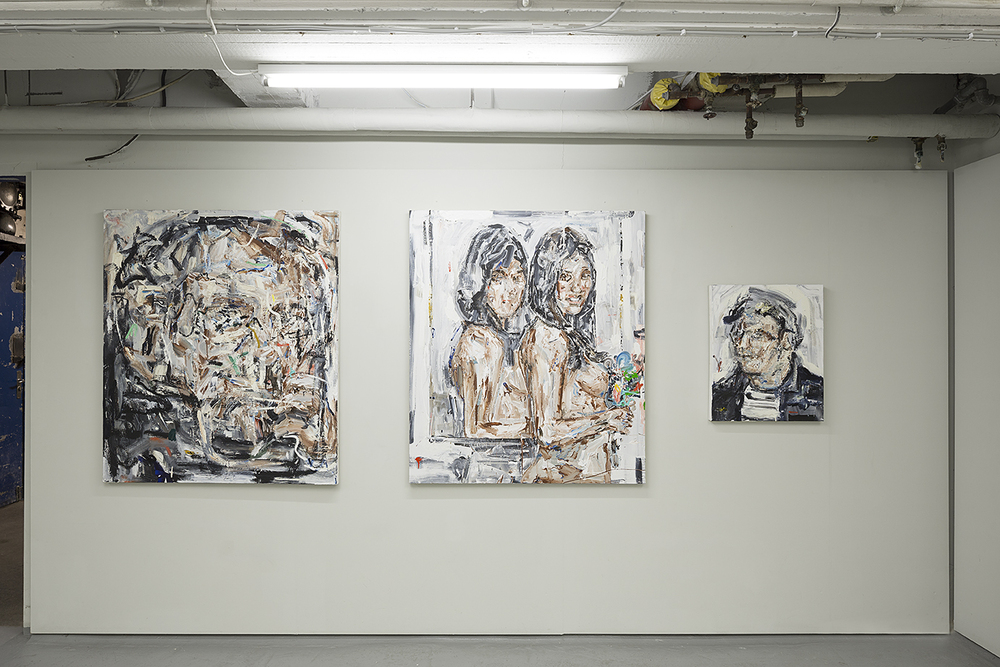 The Statues
Copeland includes two bronze statues in Electric.  One is of two heads stacked on top of each other and facing opposite directions.  The other is situated at the opening of the exhibit (which also wraps around the building, making this sculpture also the end piece).  Entitled "If You Want Good Friends, They're Gonna Cost You," this sculpture features several bronze axes sitting on top of a wooden log.  Copeland's message is clear: nothing is free, and it takes hard work to earn anything truly rewarding.  It reflects the fact that the pieces in Electric did not come easy to Copeland.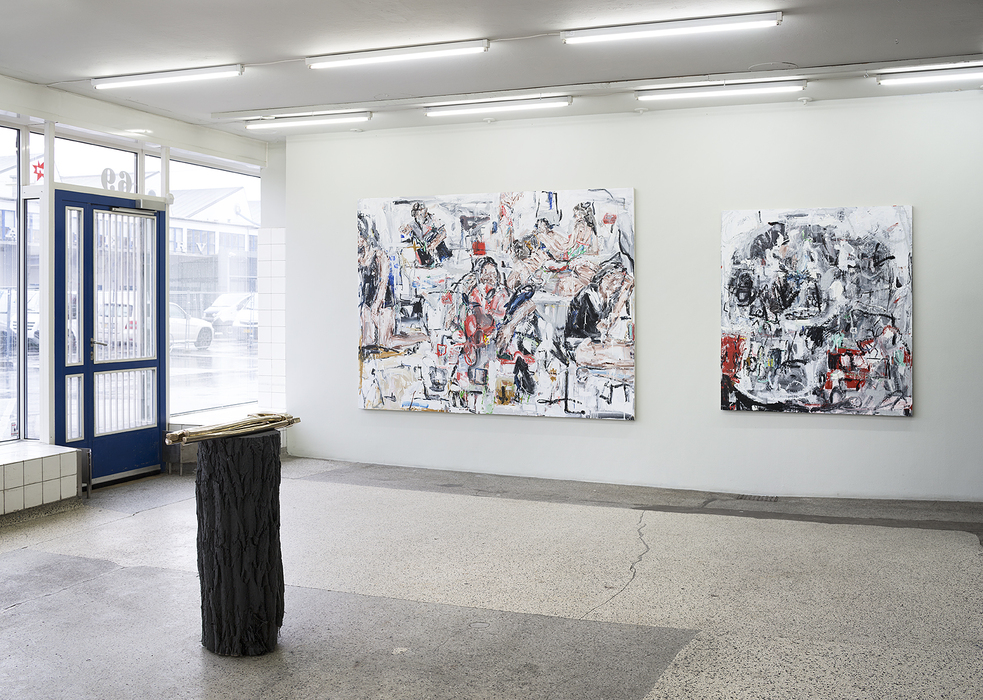 About John Copeland
John Copeland was born in 1976 in California, and he currently works in New York.  A relatively new artist, his works were first exhibited in 1998.  He had his first solo show in 2001 at the BBH Gallery in New York.  His work has been included in exhibitions around the world and has appeared in galleries in Italy and Amsterdam.  His work is heavily included in the book Walk the Line: The Art of Drawing.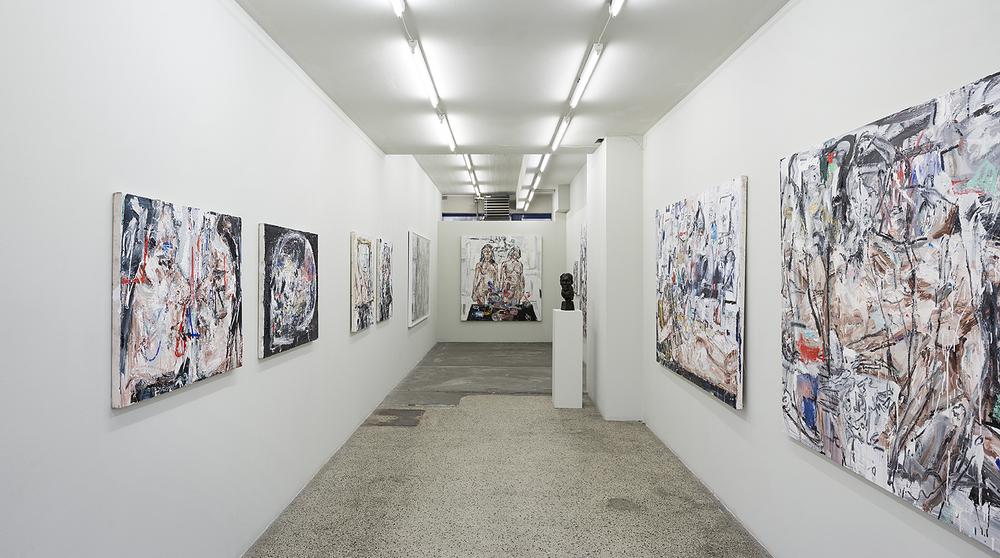 About V1 Gallery
V1 Gallery is located in Copenhagen, Denmark.  Founded in 2002, the gallery represents a small group of both established and emerging artists.  The gallery strives to introduce art of all styles and media to an international audience.  V1 Gallery is owned by Jesper Elg, Peter Funch, and Mikkel Gronnebaek.  Since its founding, the gallery has showcased a number of different artists.