John Wentz at Hashimoto Contemporary
Throughout his art practice, American artist John Wentz has always been posing very serious, deeply philosophical questions. Usually it is the exploration of the human condition utilizing psychological methods and analysis. Lately, however, Wentz became interested in researching the relationship between style and process. In art practice, does the process define style, or style influences the process? This important question came to Wentz's mind when he read an interview where famous artist Chuck Close discussed this issue. Being motivated by Close's argumentation that style is embedded in process, Wentz began to reevaluate his process and contemplate new ways to envision his own practice. In this context, the artist created his latest series of paintings, which will be exhibited at Hashimoto Contemporary in San Francisco, at the show entitled Imprints.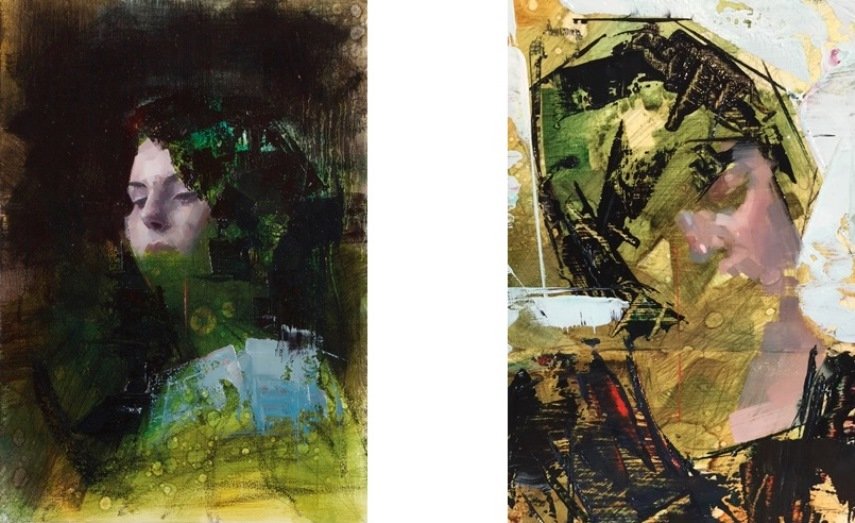 John Wentz – How to Deal with Human Anatomy?
Although he is not a portraitist in the strict sense of this word, the main subject-matters in John Wentz's art are human beings (check out our article about the magic of portraiture). His figures are not isolated from the social or any other context. Since the artist is influenced by psychological teachings of Carl Jung, his figures often turn up to be paradigmatic representations of heroes that find themselves in different situation. How do war and destruction in general affect humans? Wentz aims to represent reactions of his subjects to different objective circumstances (war is only one of them), however he conducts this process by deconstructing subjects' psyche that is reflected in their physical representation (check out our preview of Wentz's exhibition at 111 Minna Gallery, in 2014). As result, we can see abstract and a bit postmodern representations of subjects placed on abstract compositions. In his latest series of paintings, John Wentz has reflected on the process and his abstract approach, perforating the structure of classic portraits by exploring a visual breakdown of information. Therefore, the series of paintings that will be exhibited in the Imprints show are different from the artist's previous work, yet the abstract element of compositions remains the key feature.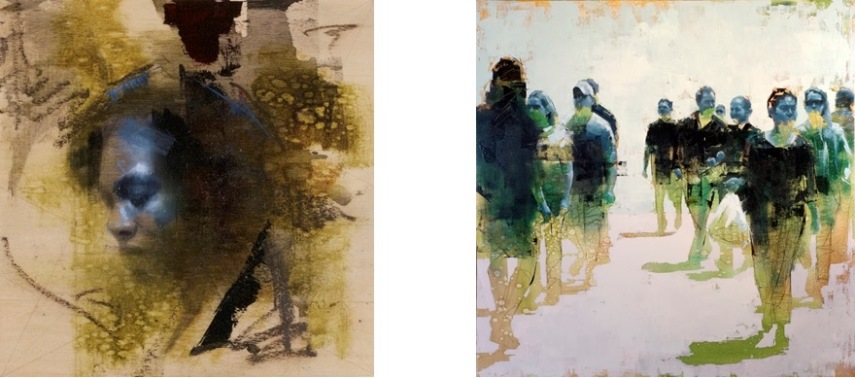 John Wentz's Imprints
By deconstructing the subjects' psychological and physical expression, John Wentz opens the door to the viewer to project his/her own perception onto a subject that creates an amazing visual perception. As we already mentioned, Wentz began to question the relationship between process and style; and following the opinion of Chuck Close, he focused on process and allowed the image to do its own thing. Imprints show at Hashimoto Contemporary is comprised of more than a dozen oil paintings spanning over a variety of sizes, including one life-size portrait and several smaller studies on paper and wood panel. Each piece communicates through a vocabulary of fragmented mark-making. Saturated strokes of oil paint are left unblended, giving away to earthy under-paintings and ghostly grids of pencil marks. This layering of different applications creates a spatial tension between the figure and the background.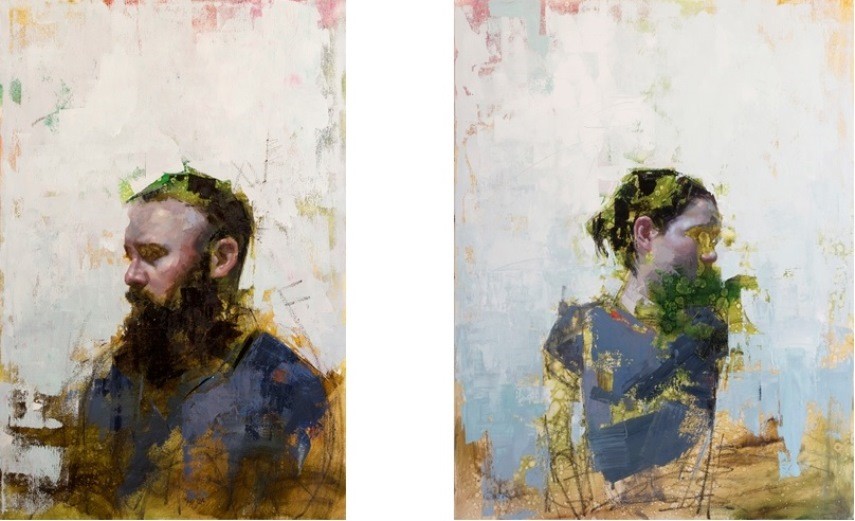 John Wentz at Hashimoto Contemporary
Imprints show at Hashimoto Contemporary is a great opportunity for all art lovers to see how the amazing work by John Wentz has evolved. With amazing paintings on view, this exhibition will certainly be one of the highlights of San Francisco contemporary art events during this summer, so don't miss it. The exhibition Imprints of the great John Wentz will be on view from June 6th until June 27th, 2015, at Hashimoto Contemporary in San Francisco.
Sign up for My Widewalls, and be informed about upcoming exhibitions!
Featured Image: John Wentz – Imprint No24 (detail)
Image in slider: John Wentz – Imprint No13 (detail)
All Images courtesy of Hashimoto Contemporary.
Follow These Galleries
San Francisco, United States