Tumblr Girls
We can always expect from Jon Burgerman to add interesting content to the Internet. The UK born, but for some time now NYC-based, artist is known for his playful improvisations through drawings, staged interventions, installations and performance. Jon Burgerman's work oscillates between fine art, urban art and pop-culture and spans through variety of media including canvases, large scale murals, sculpture, toys, design and print. Performance, intervention and actively engaging, often directly, with an audience have been prominent within Burgerman's practice.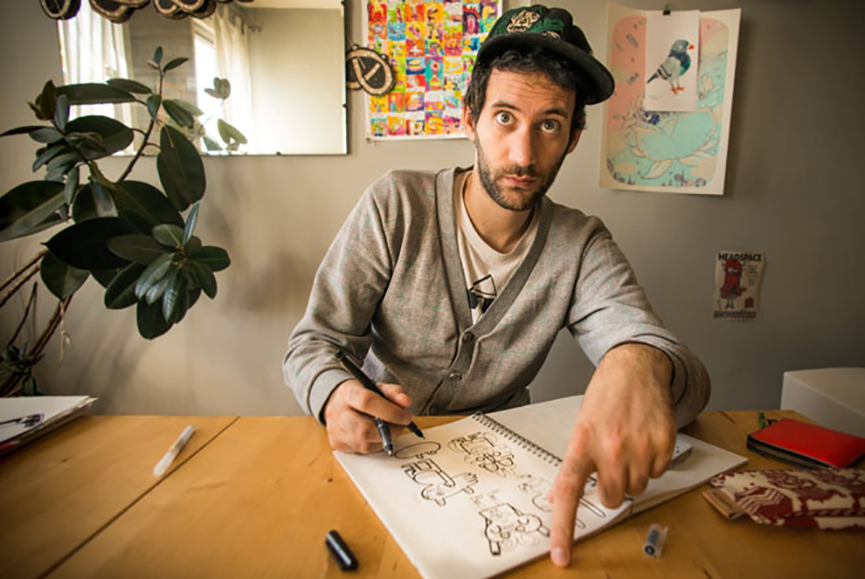 Doodle
He is also often credited as the leading figure in the popular 'Doodle' art style. In 2008, for example, Burgerman appeared on the seminal BBC TV show Blue Peter to create a mural 'doodle' live on set. Currently he has a show of doodle drawings at Beach London gallery, titled "Tumblr Girls". It features Burgerman's series of 100 portraits of girls found on the social blogging network Tumblr. This peculiar Internet based drawing project implies a reinterpretation of images of girls found in different Tumblr accounts. Burgerman has made a series of portraits based on these images in doodle form. Instead of simply reposting, he prints the picture, draws it, and posts it on his personal page.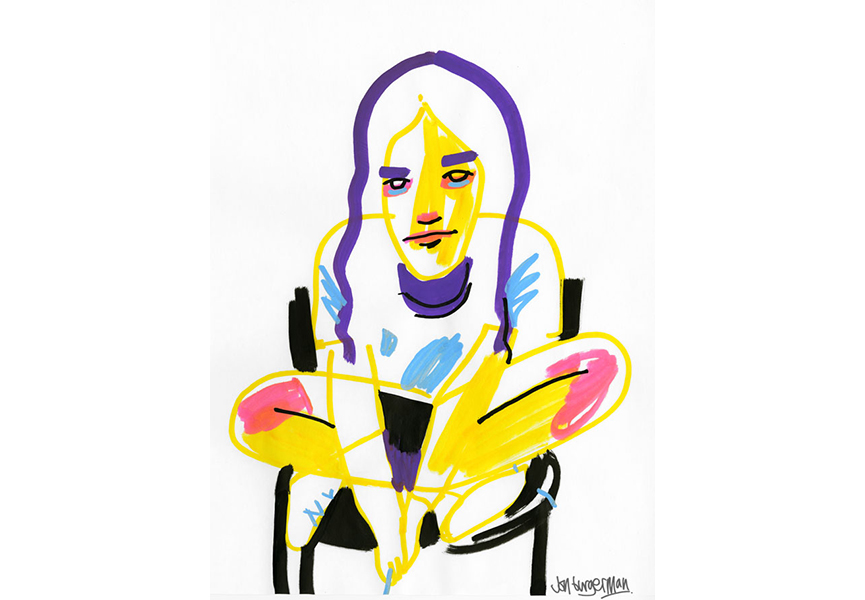 Stereotype Postures
These simple, colorful and fun drawings depict girls in various poses. But these are all common, stereotyped postures that we gotten used seeing on social networks. Burgerman's project is thus in some ways is a visual discussion of this cultural trend of sameness. The project is ongoing and is updated regularly on the Tumblr site. Burgerman's work can be shared and it becomes part of that seductive and infinitely pictorial chaos that it is Tumblr itself.
The exhibition runs until April 27.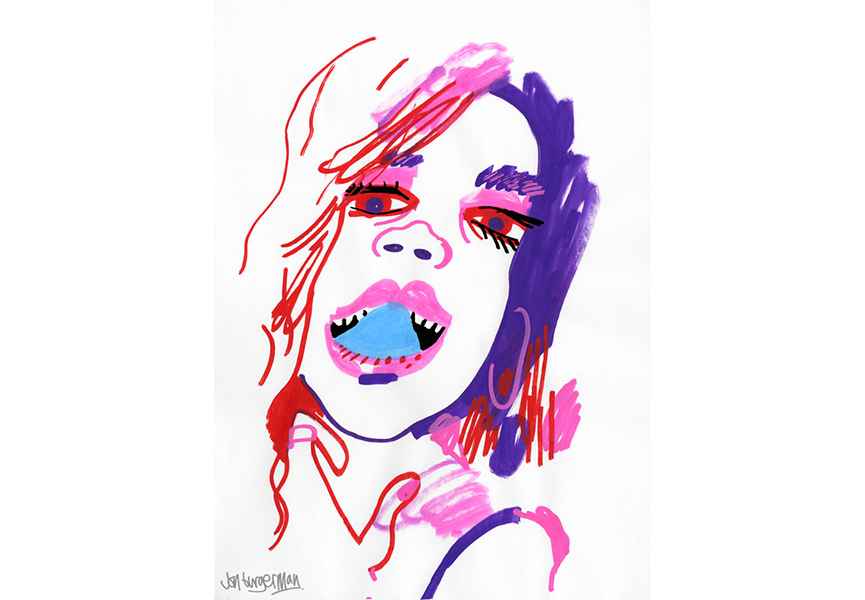 About Jon Burgerman
Jon Burgerman studied Fine Art at The Nottingham Trent University, graduating in 2001 with First Class Honours. In 2008 his 300-page monograph entitled 'Pens Are My Friends' was published by IdN, collating the first 7 years of his professional career. Burgerman's work has been featured in many newspapers, magazines, books and blogs around the world. In late 2010, he decided to relocate from the middle of England to New York in order to fully embrace the second phase of his career. Burgerman now regularly performs at events, conferences and universities around the world, delivering keynote lectures and running creative workshops. His works include a focus on what he calls 'quiet interventions', where subtle, often cheap, nonpermanent actions drastically (and sometimes comically) alter the reading of a signifier, object or situation. It's Burgerman's belief that art can act as an agent to change the world, by being the catalysis to allow people to change their worlds.
About Beach London
Beach London is a gallery and creative agency in Shoreditch that works with some of the world's leading illustrators and designers. Beach encourages them to explore and develop their practice in a fine art context, as well as supporting it through editioning and publications. Beach London's agency curates and produces print, digital and moving image work for clients and brands.