Abstract Graffiti Master JonOne Showing at Wunderkammern Milan
Wunderkammern recently opened its second venue in Milan, and the remarkable program of the gallery already generates its future identity. Very soon the gallery will host an exhibition of JonOne's works, and the name of the show is Predictably irrational, which could be one way to describe his authentic style. The name of the upcoming exhibition refers to the relationship between chaos and control, which are, obviously, in conflict as terms when brought together. The supposed connection between things we cannot foresee and those we are able to anticipate is immensely pertinent to JonOne's practice and the way that his paintings are made, and interpreted afterwards.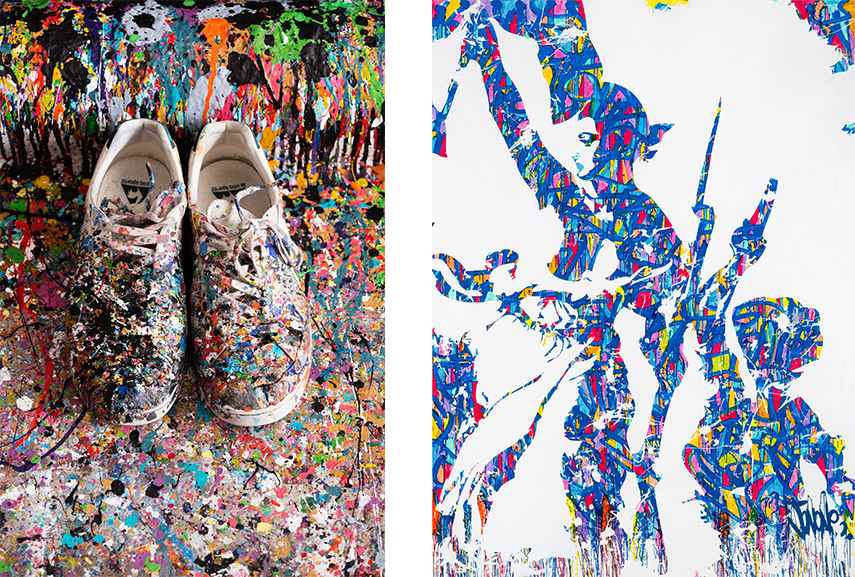 Dynamic Content
The possibility of considering JonOne's works as predictably irrational is related to his dynamic approach. Although the outcome is somewhat predictable, meaning, it will always turn out to be a recognizable painting in the end, the method of creation and the exact structure of visual content is completely unpredictable. When you start analyzing the layers of the painting, and contemplating all of the possible movements that the artist may have made, or imagining the order in which they occurred, the painting starts being alive. The whole process is, indeed, very similar to action painting, only in a completely different, contemporary context.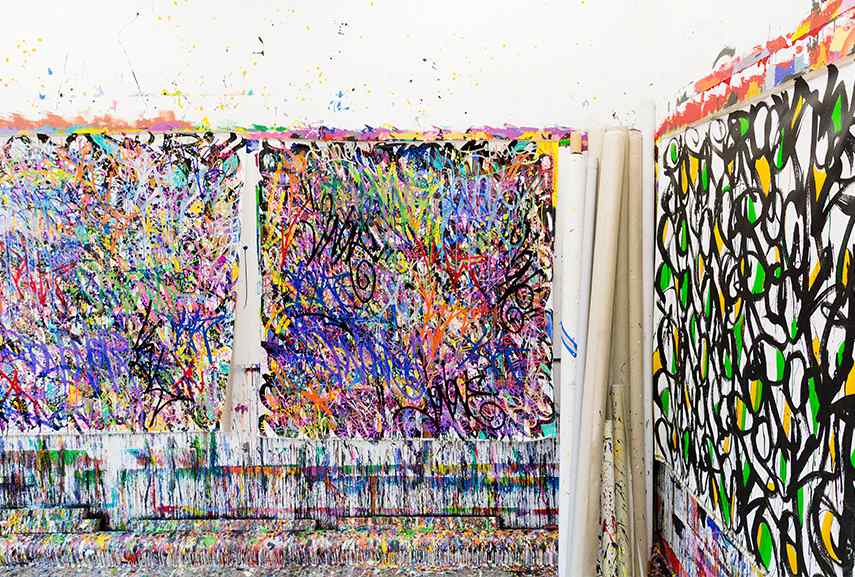 JonOne's Indescribable Style
Color and texture of the painting are crucial for JonOne, and his work is undoubtedly dedicated to examination of these elements. It is also important to mention calligraphy as one of the aspects that are fundamental to the artist. All of these factors interest JonOne, and make him what he is today – an outstanding artist, with an inimitable style. In addition to these elements, which are mostly related to the technique, his inspiration stems from the vibrant nature of the city, and at that point it becomes clear why his art is inseparable from graffiti. So even though it sometimes seems like there is no actual subject in his works of art, one can think of his painting as a different, translated form of writing poetry, or jamming, improvising. Since no one is there to record the process, his paintings are there, as material evidence.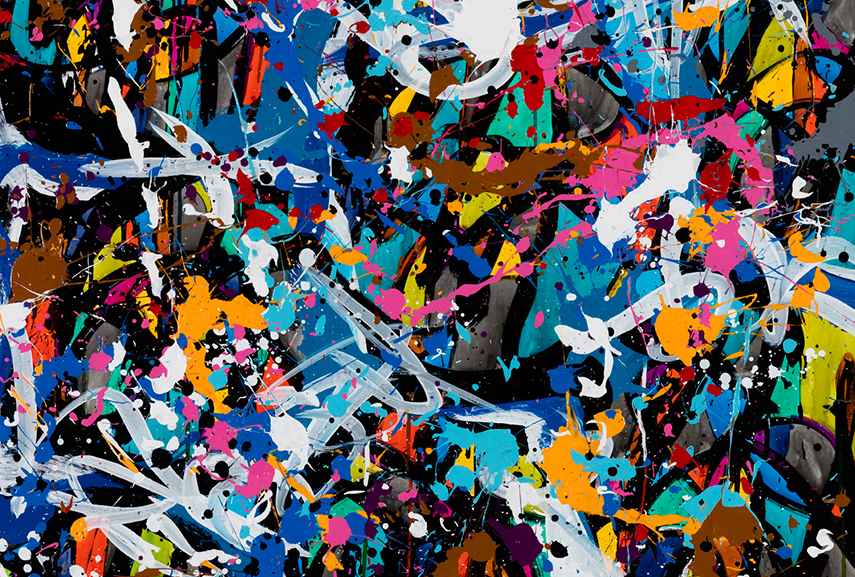 Predictably Irrational Exhibition
His works are actually quite hard to define, although the title of the exhibition aims to do so. It reflects both on the spontaneous gesture, which is obviously present in his works, and on the repetition and calligraphy, which are controlled to some extent, and ultimately create a perfect equilibrium with the previously mentioned intuitive chaos. JonOne's new, never-before-seen works will be showcased, including those on canvas, made with acrylics, oil and ink. These works were produced by JonOne for Wunderkammern specifically. The exhibition Predictably irrational will last from March 16th, through May 21st 2016, at Wunderkammern Milan. The entry is free of charge, and the gallery is open from Tuesday to Saturday, from 11AM until 7PM.Featured images: JonOne – Thuggin, Acrylic and ink on canvas, 2016 (detail); JonOne – Burn Slow, Acrylic and ink on canvas, 2016 (detail); JonOne – Predictably Irrational, Acrylic and ink on canvas, 2016, 86 x 68 cm ©JonOne (detail); JonOne Exhibition Set Up at Wunderkammern, Milan. All images courtesy of Wunderkammern.