Joseph Hartman Exhibition at Stephen Bulger Gallery - Inside the Artist Studios
Stephen Bulger Gallery in Toronto will be the proud host of their third solo exhibition of Joseph Hartman's photography series. Joseph Hartman is one of the leading Canadian photographers of the younger generation and his Artist Studios exhibition introduces a much bigger project the artists is currently preparing for Canada's sesquicentennial in 2017. Solo exhibition at Stephen Bulger Gallery brings the first glimpse into Hartman's ongoing artistic engagement and an amazing insight into the production and working methods of some of Canada's most notable contemporary artists.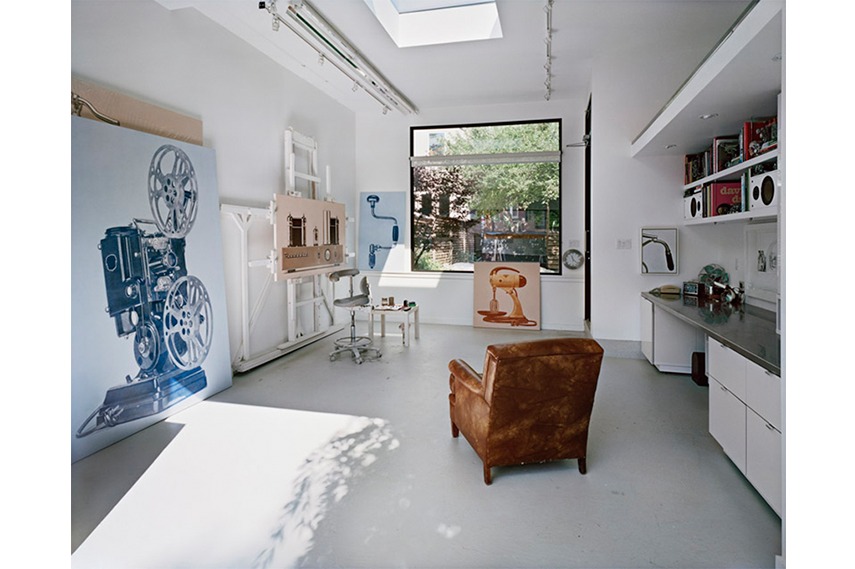 Joseph Hartman Photography
Throughout his work, Joseph Hartman explores the intense and profound relationship between people and the environment they inhabit. He started his career as a self-taught photographer under the mentorship of Edward Burtynsky and although the influence of his mentor often stays present in Hartman's work, in the choice of themes and techniques, Joseph Hartman originally builds on the given foundation, developing his own unique and recognizable visual language. So far, he did numerous large format photography series visualizing the complex and interdependent connection between humans and landscape. While in his previous works Hartman mostly focuses on capturing the outdoor areas altered by human activities, the Artist Studios center around those intimate and private indoor spaces.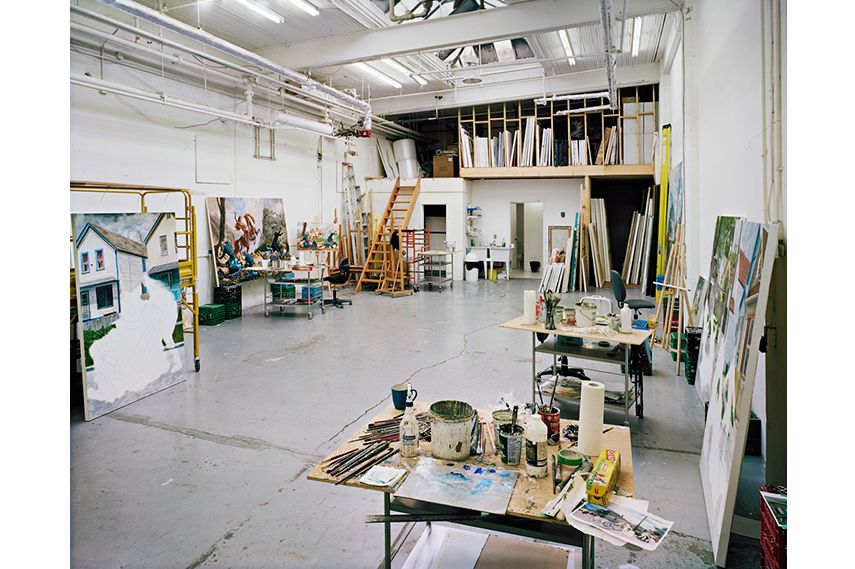 Exploring the Artist Studios
The Artist Studios series focuses on the representation of studios of the renowned contemporary Canadian artists. Without portraying the artists themselves, Hartman's lens captures the intimate relationship these artists have with their working space, giving us only the glimpse of their creative process and a suggestion of their personal characteristics. Visualizing the concept of absence, Hartman explores the philosophical question of presence through objects, after the human figures are removed from the scenery. The Artist Studios are perhaps the most ambitious project in Joseph Hartman's career after the Hamilton series, as they plan to include approximately 150 photographs until 2017, culminating in a solo exhibition at the Art Gallery of Hamilton and a monograph book by Black Dog Publishing, UK.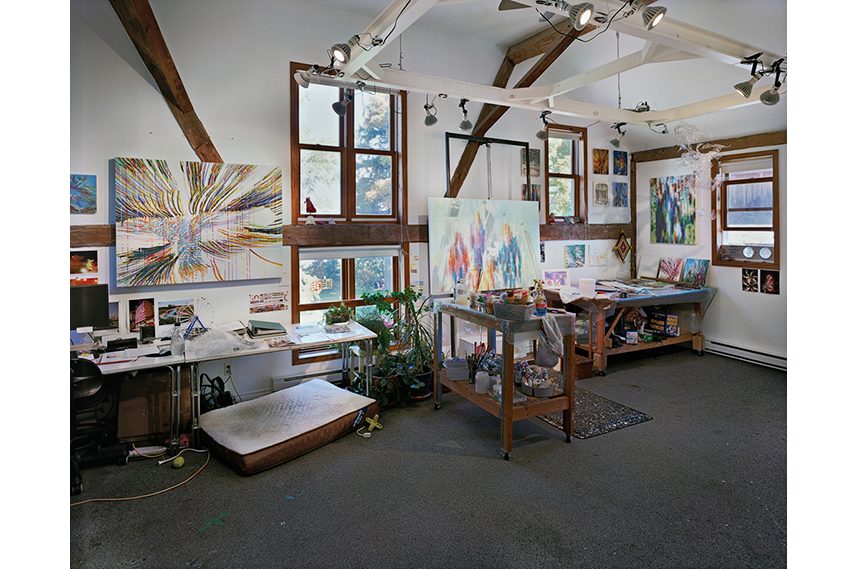 Artist Studios Exhibition at Stephen Bulger Gallery
Joseph Hartman is the recipient of numerous national awards, including those from the Ontario Arts Council and the Canada Council for the Arts. His works are highly respected and appreciated, becoming part of some prestigious private and public collections. The Artist Studios exhibition brings a whole new series of photographs, giving indirect and suggestive portraits of contemporary Canadian artists solely through the objects found in their studios.
The Artist Studios exhibition will be on view at Stephen Bulger Gallery in Toronto from September 19th to October 17th, 2015. The opening reception, with the artist in attendance, is scheduled for September 19th from 2 pm to 5 pm.
Sign up for My Widewalls for FREE and never miss the exhibition of your favorite artist!
Featured images:
Joseph Hartman – Douglas Walker, 2013 © Joseph Hartman, Courtesy of Stephen Bulger Gallery
Joseph Hartman – Charles Bierk, 2013 © Joseph Hartman, Courtesy of Stephen Bulger Gallery
All images courtesy of Stephen Bulger Gallery