The Human Mine
Joseph Loughborough' solo exhibition "The Human Mine" opens this weekend at Aim Space Gallery in Antwerp. The title 'The Human Mine' conjures the image of humans in darkness, working, searching, and sweating. It is ambiguous as to what is been delved for whether it is a precious material or resource or that it is a human element itself that is been mined. It also suggests that the various shafts and corridors of our consciousness can be excavated and harvested for better or for worse.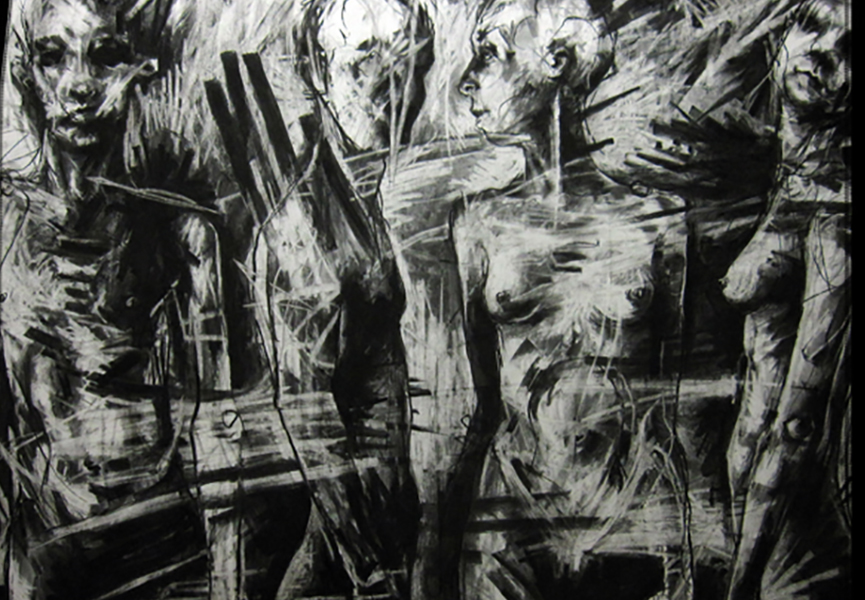 Virtue and Vice
Loughborough's art is distinguished by artist's constant pursuit to comprehend the human condition. It's not one particular human characteristic that intrigues him but rather a combination of two facets intertwined, juxtaposition of virtue and vice. What's more, the things we hide intrigue him the most. Questions are frequently asked of the viewer about how we interpret our oft-untold fears and desires.  Maybe that's why Loughborough's work is often described as dark, though the artist himself has never looked at it this way. Loughborough's intention has always been to create revealing, honest and expressive art.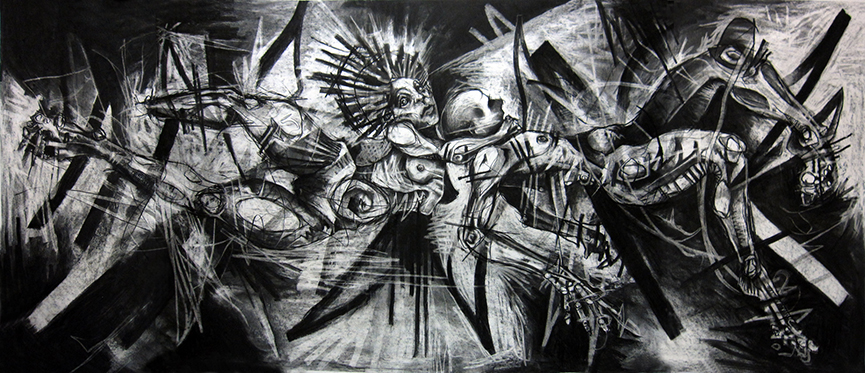 The Face
Honesty, expressionism and possibly exorcism can be read from Loughborough's impulsive and intuitive drawings. The human form is evident in nearly all of his work. He explores the sensual curves of the human body and physiognomy of the face. The face is usually the first thing we judge when we encounter another person and Loughborouh attempts to deconstruct it hoping that the truth is revealed in its reconstruction.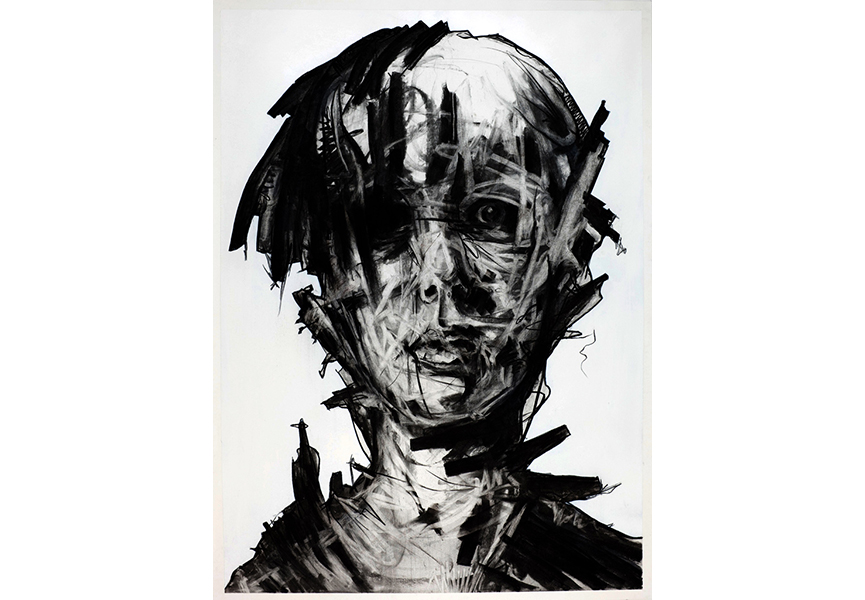 Charcoal and Gold
Loughborouh's newest work explores 'The Human Mine' utilizing gold leaf and charcoal of which both materials invoke the personality of a mined substance. Gold is often regarded as a decadent color, an over indulgence whereas charcoal is perhaps one of the humblest artists materials. Aesthetically, black and gold complement each other as values of the unknown and illumination adding to the dichotomy of this juxtaposition. Here Loughbrough uses them on an ambitious scale in a body of work which tips its cap to the symbolists.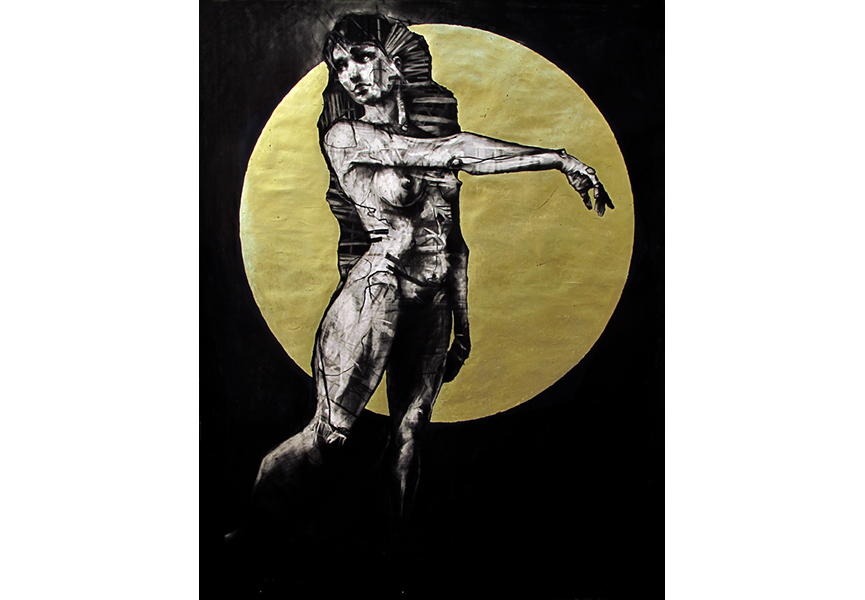 About Joseph Loughborough
Joseph Loughborough (b. 1981) spent his formative years exploring the derelict boatyards and creeks of Portsmouth, on the south coast of the UK. After graduating from Portsmouth University he pursued interests in art, philosophy and skateboarding culture, living in London, Paris and currently Berlin.