So Quiet, So Small
Joshua Charles Hart was born in 1979 in a small and quiet town in central California. From a very early age he showed interest in art, especially illustration. After finishing Otis College of Art and Design, he was awarded "Best in Show", which lead him to exhibiting all over Los Angeles and Orange County. Throughout the years, Hart's illustrative style continued to grow and evolve with the incorporation of painterly techniques of acrylic washes where colors and figures are blended into vivid and often surreal depictions of personal visions and intricate words and poems seamlessly integrated into the work.
In the beginning, Hart saw art as something he could use in order to fight with his inner self, his personal struggles and problems. This is how he started painting animals in his works – as a representation of our inner emotions that we might be afraid to show.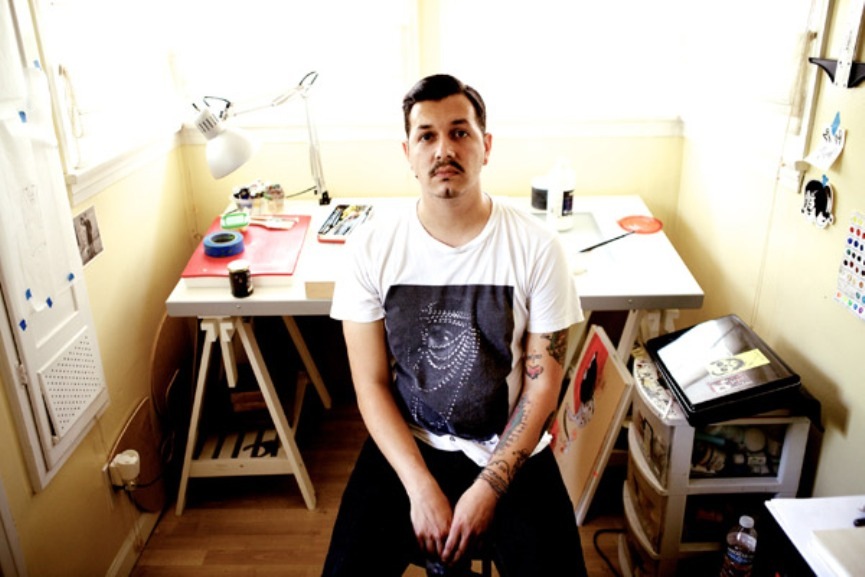 Art as an Escape
Joshua's art was always about finding a deep dense of tender emotion with characters and themes that seamlessly integrate both haunting expression and ironic truth. His latest series and maybe his most personal one, entitled "So Quiet, So Small", shows the very best of Hart's style and progress. Name of the exhibition was not that rarely used when talked about the artist when he was a child. Not being a very sociable and outgoing kid, he found a way to deal with the awkwardness and embarrassments of everyday life. Inspired by his early art heroes Jean-Michel Basquiat and Frida Kahlo, Hart continues to push his own creative limits. From his head to his heart, through his hand to a wood panel, we see first hand in Hart's work, the power of finding your voice.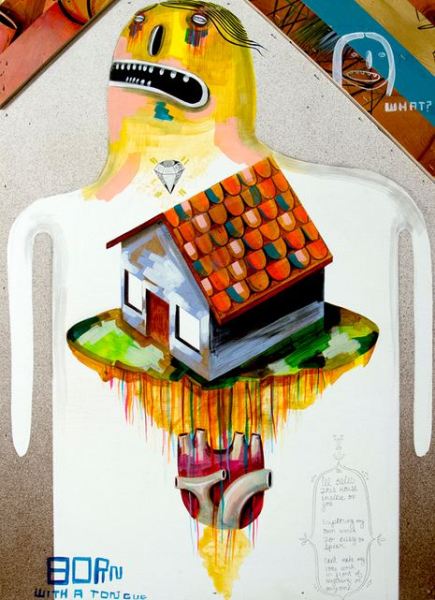 Life on Canvas
Organized by C.A.V.E. Gallery in Los Angeles, Hart's third exhibition in the space is "So Quiet, So Small". It's a beautiful collection of deeply emotional and personal struggles, transitions and expressions that focus on finding your voice and trying to be heard when you feel no one is listening. The exhibition opens today, October 11, 2014.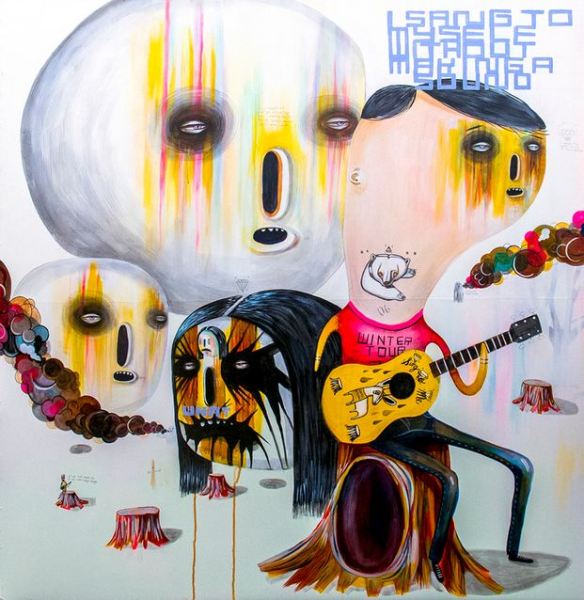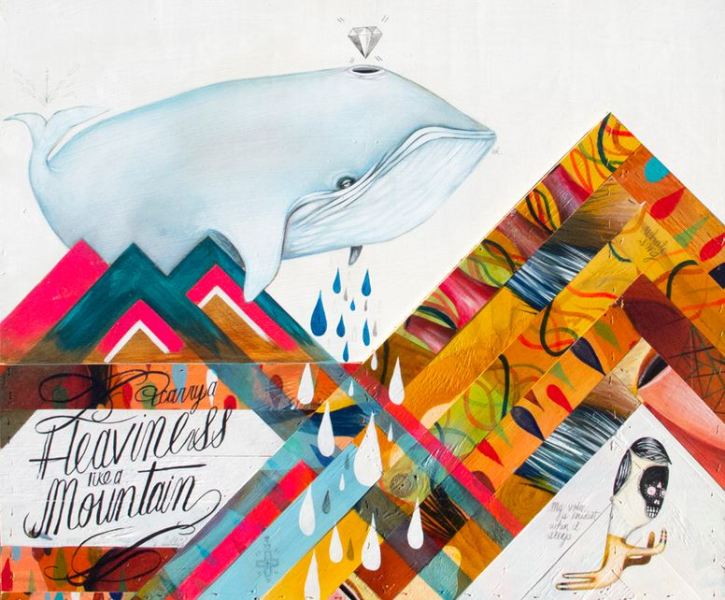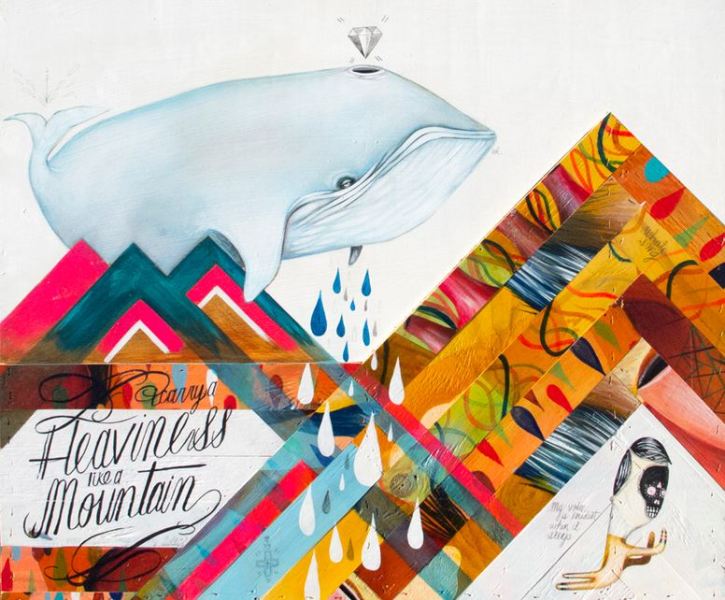 [mc4wp_form]