JR Exhibition Spectacle at Galerie Perrotin - DECADE. Portrait d'une génération
Remember, remember the 27th of October. Well it doesn't go exactly like that, but it is a suitable variation for this occasion. A well known artist JR – although he considers himself neither a street artist, nor a photographer – is going to have a DECADE, Portrait d'une génération display at Galerie Perrotin in Paris, and it is going to be a kind of a retrospective of JR's work during the past ten years. DECADE, Portrait d'une génération is going to be artist's fifth show at Galerie Perroten, since he has joined the gallery back in 2011, and it's gonna feature a selection of his videos, ink on wood pieces, and recent photographs.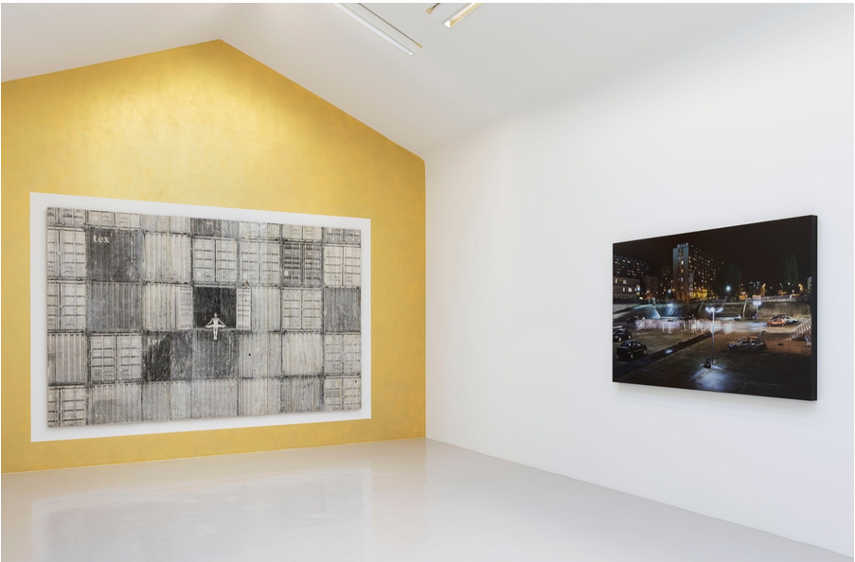 Riots in France in 2005
What has happened on October 27th? Well, we don't know specifics about some of the previous Octobers, but October 27th 2005 was the day when the biggest riots in the history of contemporary France had started, at Cité des Bosquets in Clichy-Montfermeil, the suburbs of Paris. It all started after the tragic deaths of teenagers Zyed Benna and Bouna Traoré – Parisian police was investigating a reported burglary, and three teenagers hid themselves in a local power-station. Benna and Traoré were electrocuted inside of the power-station, causing a power blackout first, and an explosion of rage, anger and pre-existed tensions between citizens and police. A huge, unprecedented social uprising started, at first at Clichy-Montfermeil, and then it has spread all around France. The total of 274 towns in France had riots at one moment (on November 7th 2005), and the unrests and riots lasted for good three weeks – even a state of emergency was declared on November 8th. Three people died, more than 120 police officers and firemen were injured (and who knows how much on the rioters' side), almost 3,000 people were arrested, almost 9,000 cars were burned and damaged, and the total material damage was estimated at 200 millions of euros.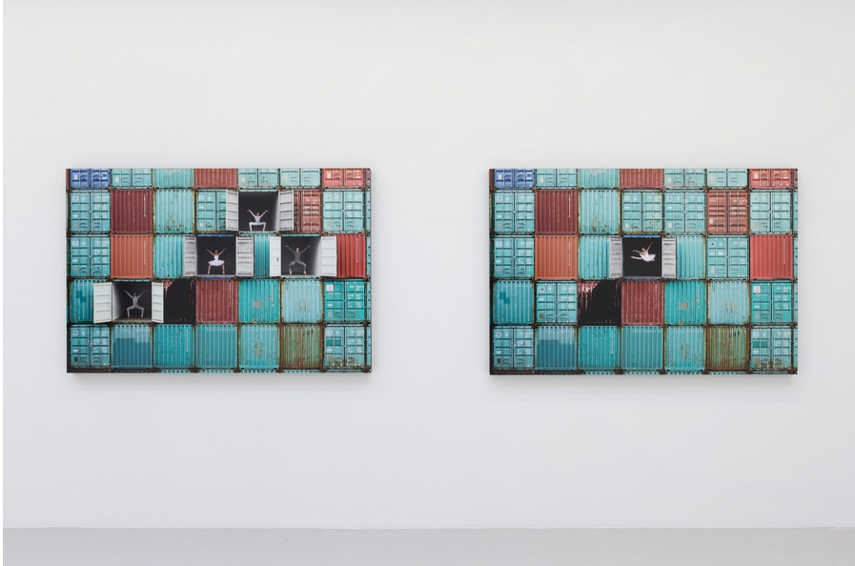 The JR's Role
And what's that gotta do with JR? He actually started photographing everyday life of Cité des Bosquets one year before the riots broke out. JR and his friend Ladj Ly, a filmmaker, photographed young people of Les Bosquets (something that would, later, become JR's project named Portrait d'une Génération), JR made huge posters out of the photographs and put them on the walls in the neighborhood – without authorization. Then the riots broke out next year, and all of the sudden, the forgotten suburbs of Paris were swarmed with French and international media, that filmed JR's posters as an illustration of the riots. During 2006, JR had returned to Cité des Bosquets with his 28mm camera, and again photographed young people of the neighborhood, pasting those portraits in the center of Paris. This time was different, though, as JR had put names and home addresses of the photographed people on posters – this way, JR has distanced himself from the previous usage of his work by the media. Fast forward 8 years, and JR was invited to produce a work for the New York City Ballet (NYCB). He managed to persuade the director of the David Koch Theater Peter Martins to put on a choreographic piece about the history of Les Bosquets and the riots of 2005, and the part of JR's work for the NYCB, visitors of the Galerie Perrotin will be able to see during September and October.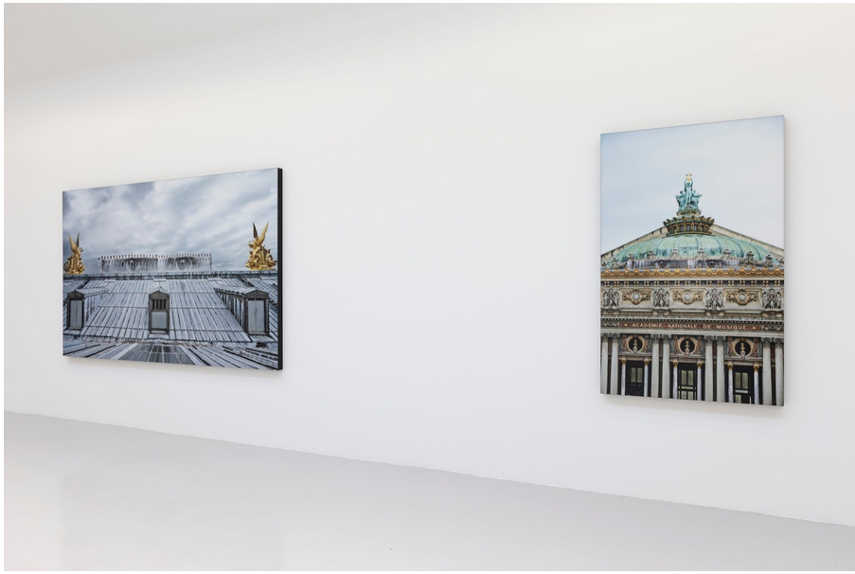 JR Show at Galerie Perrotin
So, after almost ten years of riots in France, JR will have a show that recollects some of the events happened. He produced and directed the 17-minute long movie Les Bosquets, where the dancers from the Opéra National de Paris are recreating the choreography created for the NYCB, but on the site of the violent clashes in 2005. This movie will be shown at DECADE, Portrait d'une génération, and will be on the loop throughout the whole show. DECADE, Portrait d'une génération starts on September 12th, and it will be on display until October 17th at Galerie Perrotin in Paris.
Sign up for My WideWalls for FREE and be up-to-date with contemporary and street art.
All images by Claire Dorne and courtesy of Galerie Perrotin.