JR is Inside Out in China
JR's quest Inside Out is taking the world by storm and it's about to overwhelm a Chinese metropolis of Shanghai this May. The photo booth project involving all the people will be celebrated in three separate events, from an exhibition at the Magda Danysz Gallery, to a museum show and a mobile truck-loaded photo booth which is a complete novelty for the Chinese. Inside Out will stretch over Shanghai in the period of two months, including all the willing participants and making them a part of the global network of activists who make a statement by donating their portrait to this phenomenal project.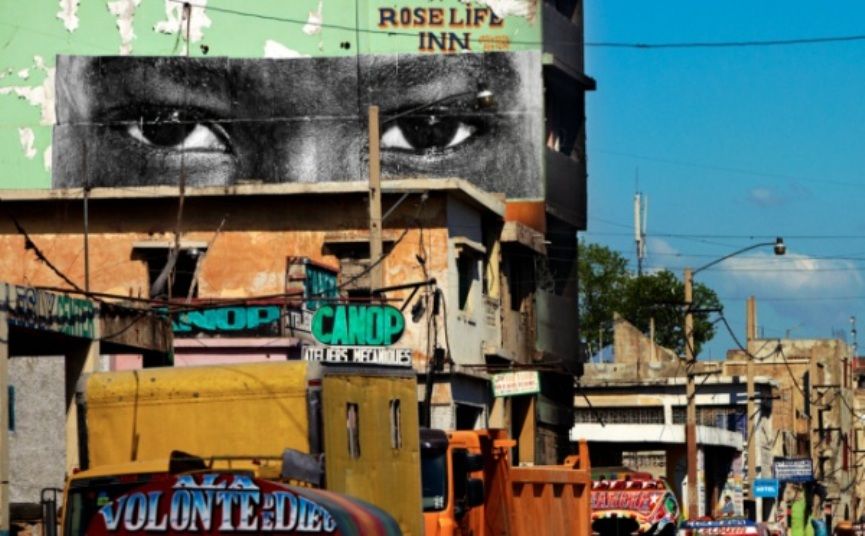 Magda Danysz Exhibition in Shanghai
Magda Danysz Gallery space in Shanghai will host exhibition of JR's artwork that will open on May 17 and it will remain on view through July 5, 2014. It will showcase the latest works of the global art star, along with an extensive selection of new photographs, works on paper and in wood, having in focus the creative span of the French artist, while other events will emphasize his global activism.
Shanghai Power Station Exhibition
The second event will be located in a new space in Shanghai, which is often paralleled to Tate Modern. It's the Shanghai Power Station of Art Museum where highlights and best moments extracted from the course of the Inside Out project will be on display, from the beginning to the newest accomplishments. Exploring the motives and inspiration behind the energy which drove a young creative such as JR to embark on such a vast journey, the exhibition will attempt to disclose the impact and the importance of his project in the world. Perceived as the product of positive creation, Inside Out will be presented as the action which truly makes social, human and political thrust. JR show at the Power Station of Art Museum will open on May 16 and run through June 15, 2014.
Mobile Photo Booth in China
The idea behind the third event is mobility. A famous Inside Out photo booth will be placed on a truck that is planned to travel across Shanghai and China for two months, visiting all the important Chinese centers and engaging  the inhabitants of those city to take part in the project. The route foresees visits to both contemporary and traditional places, connecting the communities in an action never seen in China before. The mobile photo booth will bring photography and contemporary art closer to people, involving them in making self-portraits and pasting them on curated locations. This nationwide exhibition is organized to celebrate 50 years of friendship between France and China.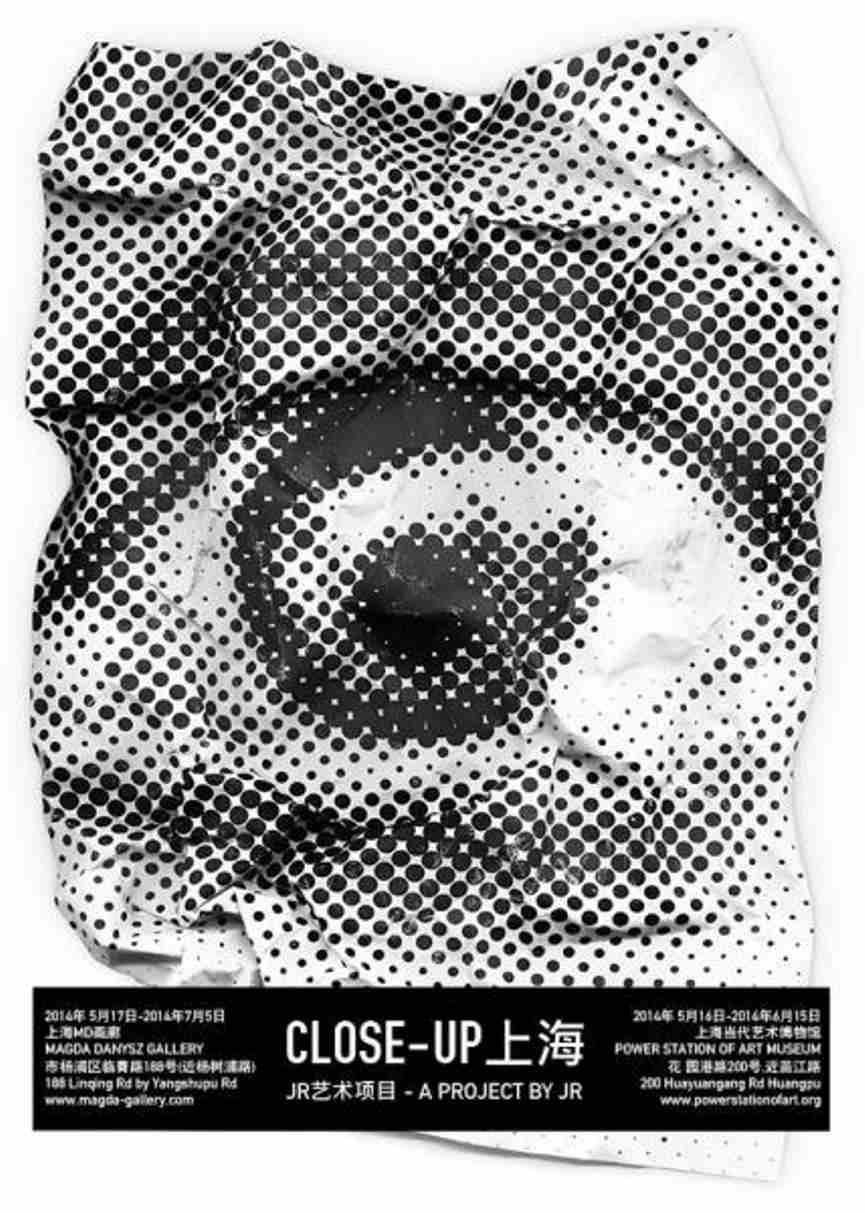 Inside Out is an ongoing project, growing beautifully across the globe. To date, around 200,000 people took part in this adventure, residing in 112 different countries and territories. All thanks to one original idea by a young French photograffeur called JR.