JR Truck is Touring China
JR's Master Plan to connect the world through art is surely working, as he relentlessly expands his Inside Out project over the continents. One of the major features of the project is enabling everyone to participate by strategically placing photo booths in carefully selected spots. The selfie photo booth has so far been in various US cities, Israel and Palestine, Hong Kong, around France and several other countries, while in the whole project 112 countries are involved. The following stop for JR's Photo Booth is China. Not one city, but the whole vast country! The elaborate photographic device will be installed onto a truck and take off on a tour across the Chinese land, connecting and engaging [we hope] millions of people.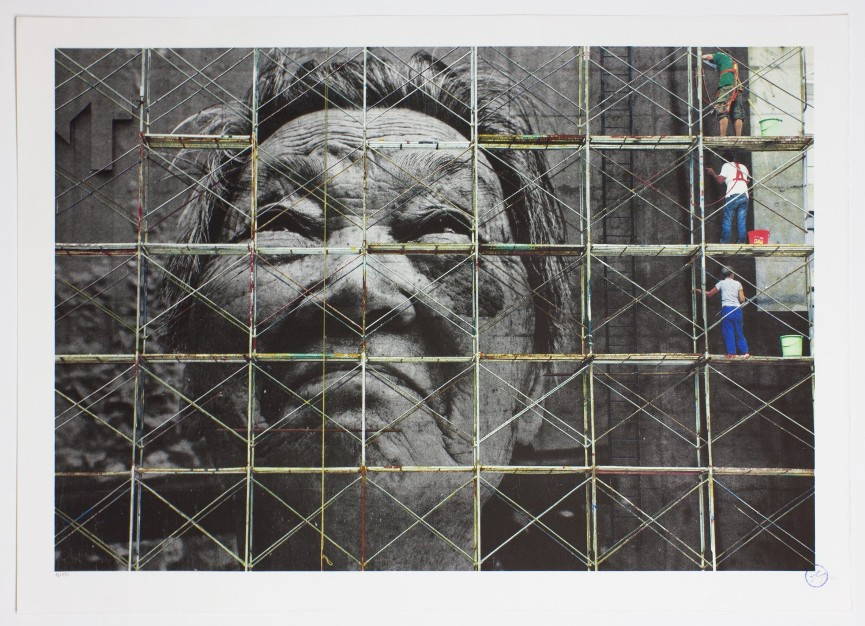 JR and Magda
The Photo Booth tour is organized as a part of a triple event in realization of Magda Danysz Gallery in honor of the 50th French-Chinese  friendship anniversary. Photo Booth Truck will roam around China for several months, starting May 8 and finishing on July 12, 2014. The idea is to make Chinese folk from many urban and rural environments a part of global network of people who want, need and have the right to have their voices heard.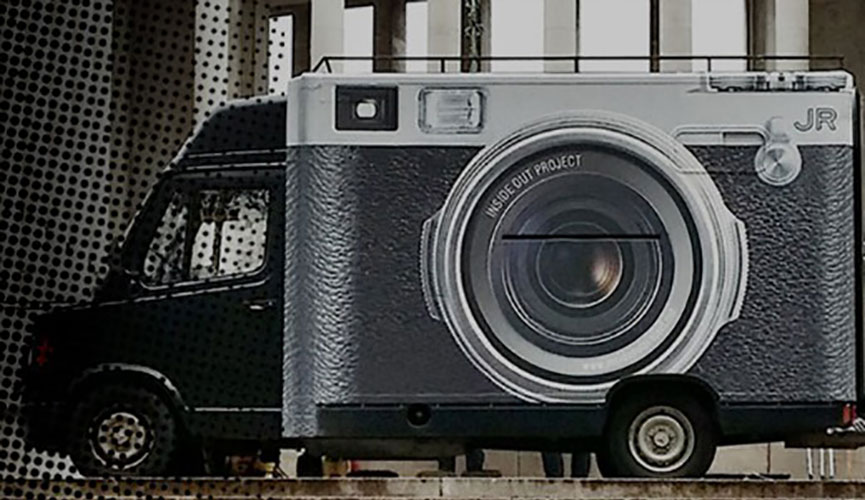 Truck Loaded Photo Booth in China
One of the core concepts of the truck based project is mobility. This will be the first venture of the kind in China, providing hope for success, but a healthy dose of scepticism, as the outcome is excitingly unpredictable. Wherever the Inside Out project was organized, highly developed, troubled or underdeveloped areas of the world, the response was great. It will be very interesting to witness the reaction of the Chinese people. The Photo Booth truck will make a round over contemporary, modern, hi-tech areas to more traditional villages, inspiring and including all the interested individuals, opening the view to everyone into the world of photography and contemporary art. Imagine China all pasted up in a myriad of black and white posters, making a wonderful pattern and an ode to equality and humanity.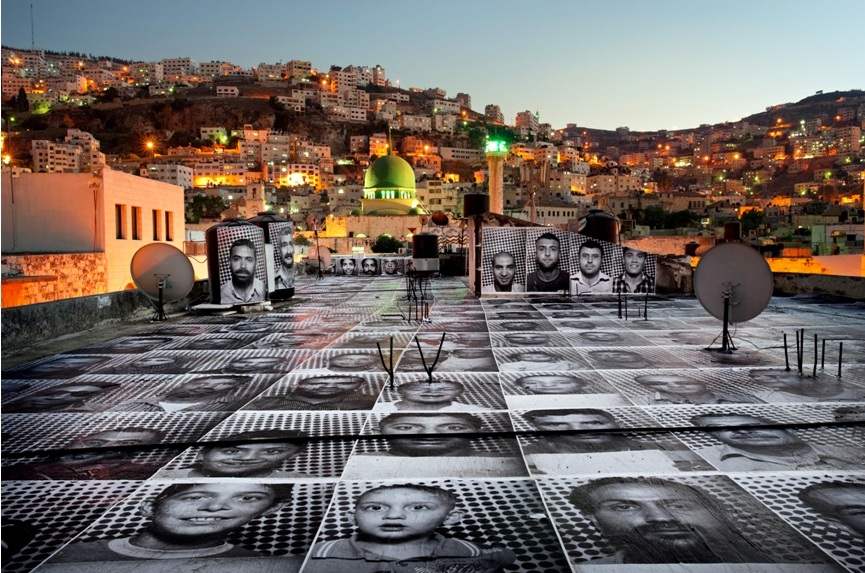 This is not the first activity of JR in China. He already presented his The Wrinkles of the City project in Shanghai Biennale in 2010, also in organization of Magda Danysz Gallery. The response was excellent in regard to collection of photographs and mixed media installations made by the French artist and activist.