Latest Works of Juan Carlos Zeballos - Memories Under the Skin
Travels are an excellent opportunity to familiarize ourselves with not only other people but also different cultures and environments. These encounters expand our knowledge but also alter our perspective and opinion about the world around us. Maybe the biggest influence on an individual's life and work is made through our contact with metropolitan cities. This was definitely the case with abstract artist Juan Carlos Zeballos, whose latest body of work is inspired by his private memories made during his journeys to various megalopolis. In Skins of Memory exhibition that will be on display at Galerie Celal, the artist explores city residents and their most memorable experiences but also depicts personal recollections that are of vital importance for his work.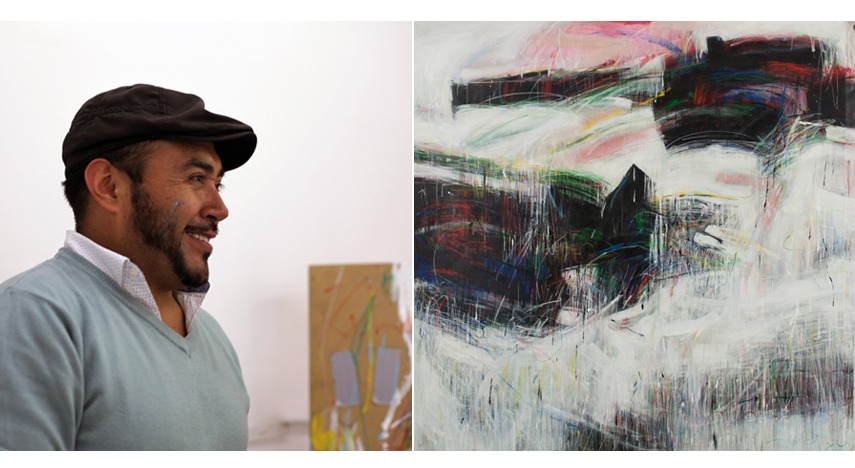 Urban Memories by Juan Carlos Zeballos
Peruvian artist Juan Carlos Zeballos combines chromatically rich palette and partially erased symbols to create his fragmented urban narratives.  And as colors and figures overlap with artist's fierce, unapologetic brushstrokes, new imagery appears – as fleeting and as fragmented as memories often are. Small-scale canvas works by Juan Carlos Zeballos are strongly influenced by graffiti and street art inscriptions. These unavoidable ornaments of urban environment, often visible in the city's underground, are used to open a dialogue between the specific theme and the visual texture of the artwork.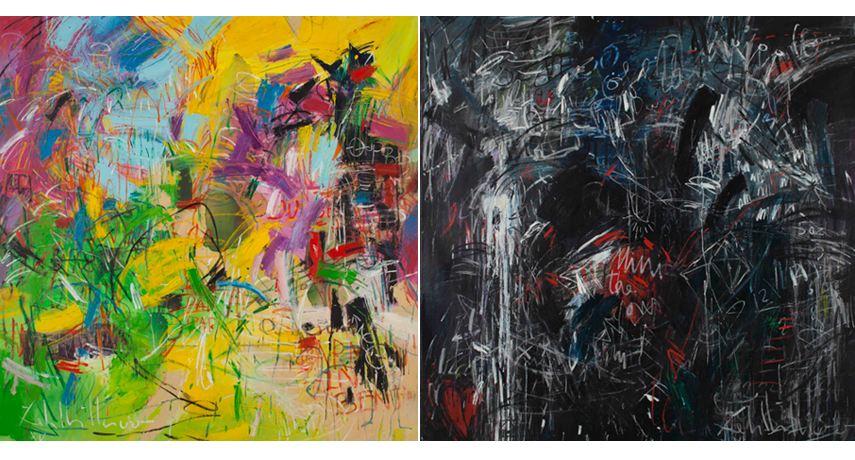 Billboards: Fluctuating Scars of the City
Damaged billboard, another emblem of city life is also a recurrent motif in Juan Carlos Zeballos' artworks. The artist considers these massive objects to be "the fluctuating scars on the skin of the city". Once striking and bright but now ripped and fractured, the advertisement posters often share the fortune of subjects depicted on them and represent the cyclic devastation and reclamation of the city's cultural icons. While observing Skins of Memory artworks, viewers may experience an optical roller coaster as skillfully created colorful patterns interlace to create an intricate overlapping of flat and textured surfaces.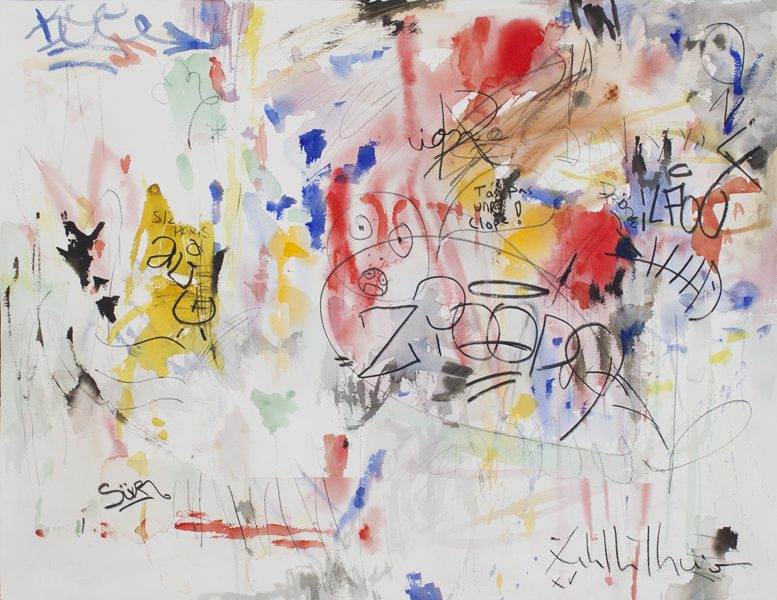 Metamorphoses of Urban Surroundings at Skins of Memory Exhibition
Skins of Memory exhibition will include a series of oil on canvas and watercolor artworks that powerfully portray the seemingly endless transformations of our surroundings. And though at first glance Juan Carlos Zeballos' narratives may seem inconspicuous and unobtrusive, just like the billboards, graffiti, and posters that inspired it, they portray the very essence of our daily lives. Latest body of works by Juan Carlos Zeballos will be on view from February 25th till March 12th, 2016 at Galerie Celal in Paris.
All images courtesy of Galerie Celal