Judy Chicago Exhibits Unseen Archival Work in London - Star Cunts & Other Attractions...
It is an honor and a great pleasure for me to write about Judy Chicago, as she is the most significant Feminist artist and someone who has redefined women's art in a male-dominated world. For over five decades now, this extraordinary woman has been creating iconic artworks using gender identity or politics as themes, tackling topics of equality and the position of women in the society in a revolutionary way. Among the many exhibitions featuring her work on view worldwide as we speak, London's Riflemaker is hosting Star Cunts & other attractions…, putting on view unseen archival work from Judy Chicago's significant body of multidisciplinary art.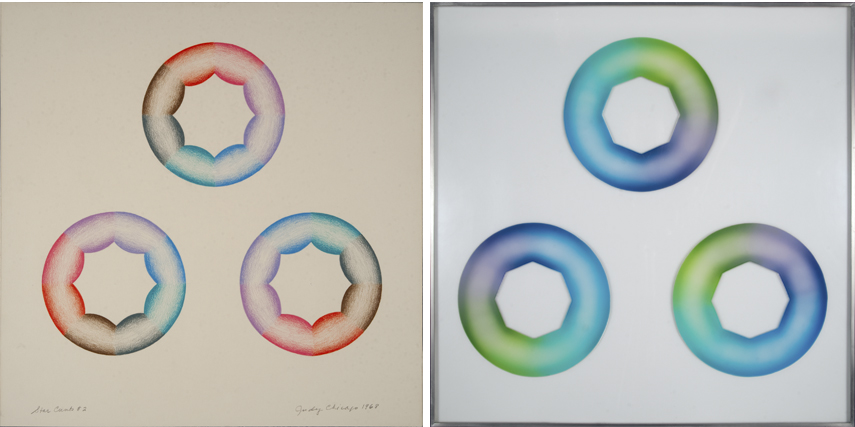 Star Cunts & Other Attractions… at Riflemaker London
Judy Chicago's exhibition in London will feature many important works spanning the artist's entire career. Among them, there will be Star Cunts, a 1969 series of prismacolor and pastels on paper and acrylic dome sculptures – works that testify to the influence of minimalism on the artist's early style; for the first time ever, the unseen porcelain test plates, which served as china painting studies in preparation for the 1979 The Dinner Party (which has recently inspired an arts project done by a group of female inmates, also on view at Brooklyn Museum). Considered by many as one of the most important artworks in history of art, this groundbreaking installation represents the backbone of Feminism in arts and continues to inspire generations of feminist artists of all mediums.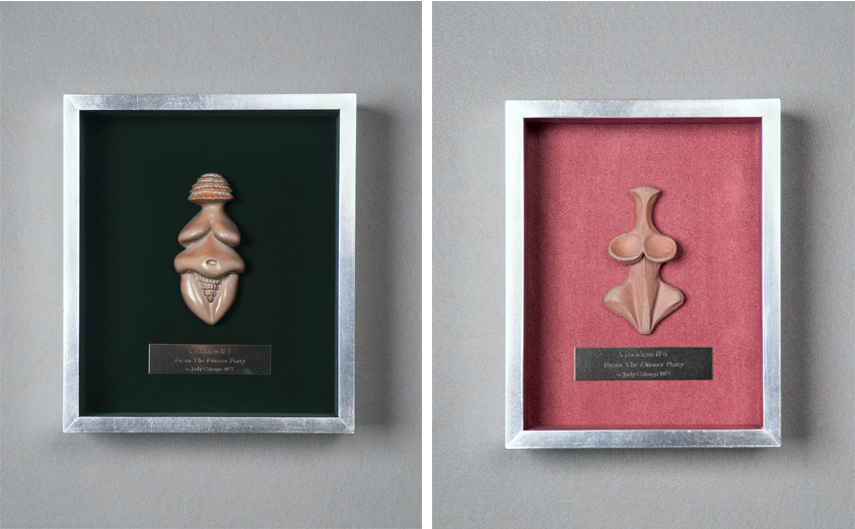 The Feminism of Judy Chicago
An activist, writer and artist, Judy Chicago started her artistic journey in the late 1960s, and it was not long after that she introduced the term "feminist art" to the revolution-shaken world. Born Judith Sylvia Cohen, she changed her last name to match the one of her home town, releasing herself from the predisposed patriarchal values. During her time as a teacher in 1970, she introduced the first ever feminist art program in the US, which led to another one of her legendary projects – the Womanhouse. Through late 1971 and early 1972, together with fellow artist Miriam Schapiro, Judy Chicago gathered a group of women for a large-scale collaborative project, encouraging them to express themselves through the means of art. Through stereotypical skills assigned to women, such as needlework, Womanhouse transformed the domestic environment of a house and kitchen into a space where women became a part of working and productive society, as strong and independent individuals.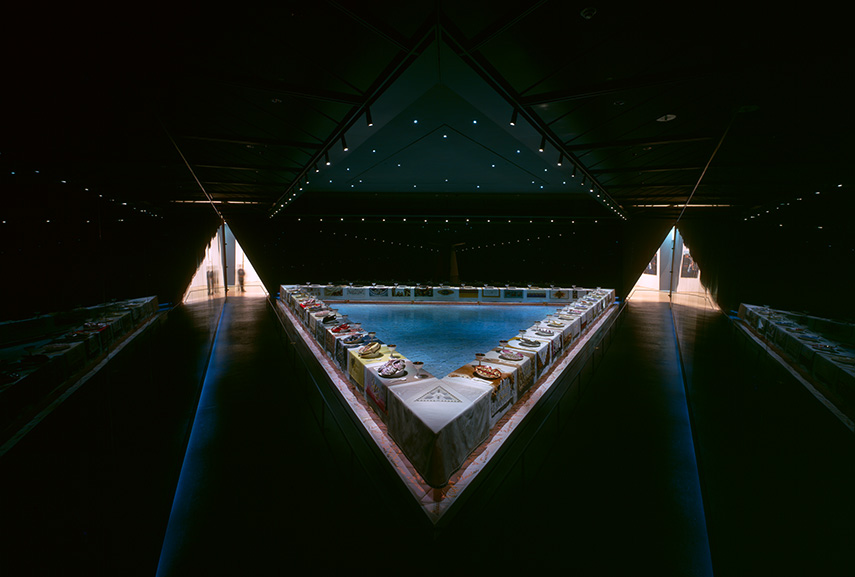 Judy Chicago Exhibitions in Europe
Judy Chicago's 2015 exhibition schedule seems to be packed, as the feminist artist will be a part of The World Goes Pop show coming up to Tate Modern in London, with her Car Hood series from the mid-1960s; in Milan, her work is shown at the Triennial museum, in a show curated by Germano Celant, and at Fondazione Nicola Trussardi. By 2016, the Why Not Judy Chicago exhibition will visit the Azkuna Center in Bilbao, Spain, and the Musée d'art contemporain de Bordeaux in France. Judy Chicago's art is also currently on display at the Museum of Contemporary Art in Krakow, Poland.Star Cunts & other attractions…, Judy Chicago's monumental exhibition of historic works, will be hosted by Riflemaker Gallery in London, UK, from September 14th until December 31st 2015. The artist will be present to open the show.
Featured image: Judy Chicago at work in her china-painting studio in 1974. Courtesy of Through the Flower Archives Judy Chicago – Petronilla de Meath-Illuminated Letter Study, 1977 Judy Chicago – Mother Superette, 1963 All images courtesy of Riflemaker London