Just Do It
Some say that Turin has become the new contemporary art capital of Italy, and seeing all the galleries and foundations realizing new programming, this might not be far from the truth. With the Artissima coming, visitors to this phenomenal town in Piemonte should not omit the visit to Fondazione Sandretto Re Rebaudengo, to enjoy the ongoing exhibition of one of the most promising young abstract artists, David Ostrowski,whose works are performing excellently in recent auctions. Opened in September, the Just Do It show by David Ostrowski presents his minimalist abstractions, introducing his experimental views on painting. Reduced aesthetics and continuous pictorial research emerged into a recognizable style, composed out of large-scale verses, together forming Ostrowski's refined visual poetry. The show was briefly inaccessible due to opening of Beware Wet Paint and Isa Genzken exhibition, but now Just Do It can be freely viewed, complementing the days of all art lovers flocking to Turin in the coming weeks.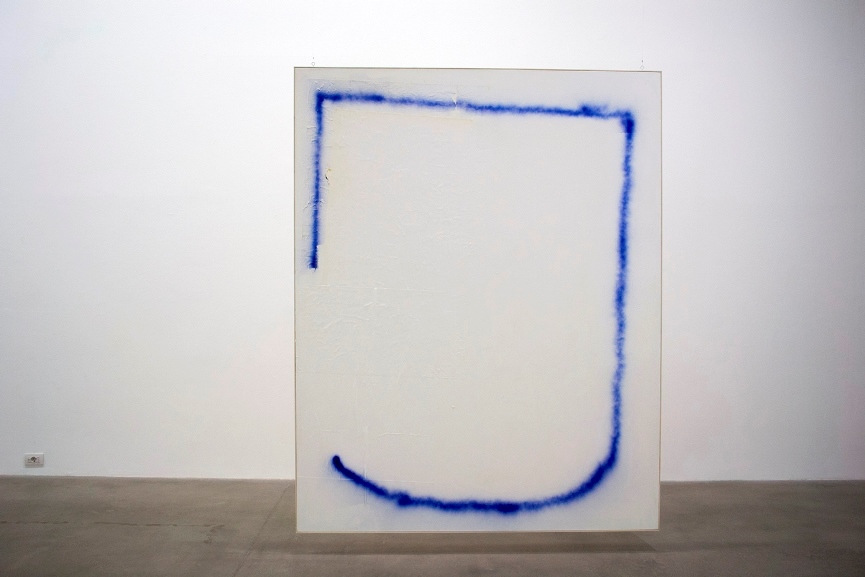 Emotion over Control
Painting is the medium of choice for the young Cologne-based artist, as he is marked a player in the renaissance of contemporary painting by some. His works are not only results of experimentation, but also reduction of elements and progressive abstraction, as the artist bravely follows the unknown path of creation. He is set out to find the new, not knowing what it may be, but feeling it deeply. Conjuring the emotive is Ostrowski's objective, without any wish to offer explanations, but with an intention to induce and replicate the inspirational sensation. The unexpected outcomes are inherent to the artist's works, uncovering beauty in the most unexpected places.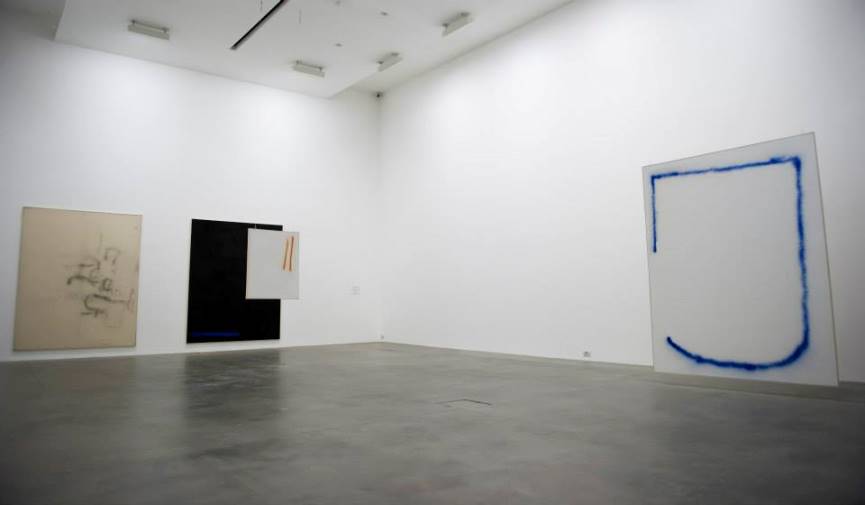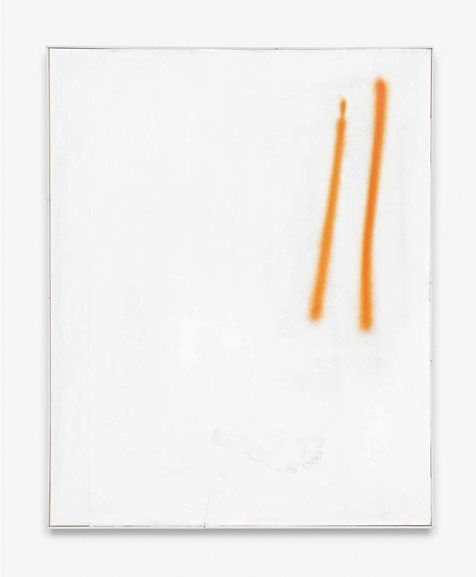 F-Series by Ostrowski
A great part of his international success came because of his F-Series, group of paintings started in 2011. Some of the F series paintings are on view at Fondazione Rebaudengo, accompanied by more recent works. The F series was started after Ostrowski's studie caught fire, in which one canvas alone survived. This piece, symbolically the strongest one, served as a beginning to a new painting series, which is still in progress. Naming the series F, the German artist alludes to what he calls fehlermalerei, i.e. bad painting, evoking failure on multiple levels, and the desire to leave the traditional painting notions behind. The installation at Fondazione Sandretto de Rebaudengo is just as delicate as Ostrowski's paintings. Their visual quality is supported by the meaningful texture, made of layers of dust and paint. The Artist paints with his right hand, pretending it is left, achieving the deliberately primitive, but elegant solutions, playing with the understanding of academic painterly control. His technique is spontaneous and decisions are his enemy.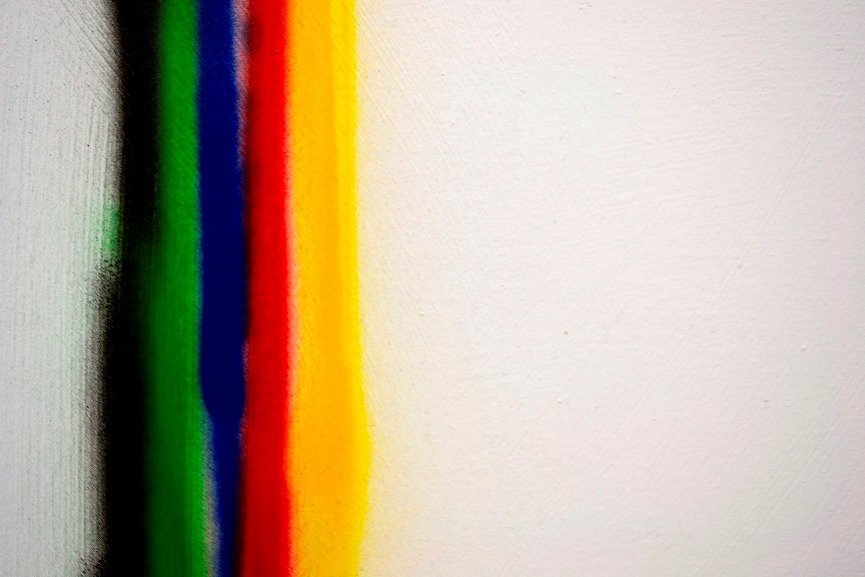 Just Do It Exhibition
"My works are myself, all that I am, that I say, that I do, what I've painted and what I will paint sooner or later and what needs to be lived [through]" said Ostrowski, involuntarily offering an explanation and an angle to take in his innovative art. He is the heir of informel, the metaphysical intimist, and his works are reflections of his neverending pondering about the painting and the life.Just Do It will remain on view at Fondazione Sandretto de Rebaudengo in Turin through February 1, 2015, while the autumn art loving public will be able to enjoy the show by this popular and sought after German artist as well.
Turin was the place of Sommos Libres II show in the spring 2014, and now, urban art aficionados can visit the Ben Frost and Galo exhibition as well.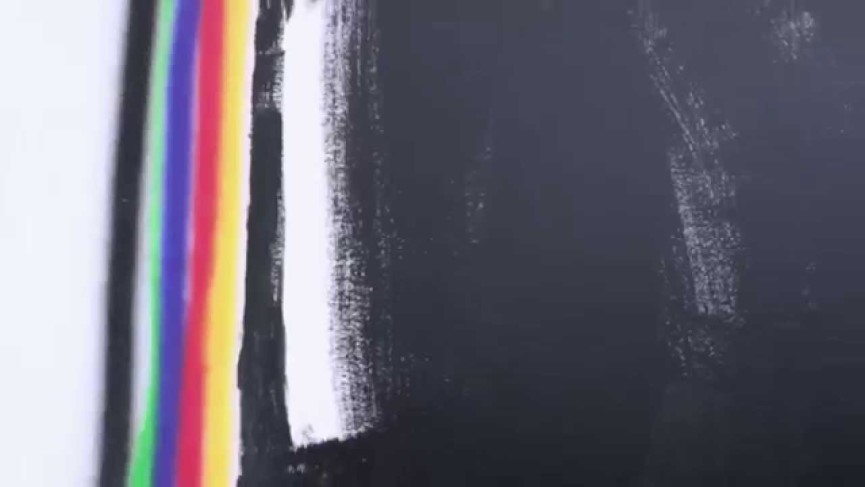 [mc4wp_form]