British Artist K-tee Ironizes on Weaponry in Exhibition with CNB Gallery
What happens when you combine a sweet tooth with a deadly weapon? K-tee's amazing sculptures! An artist who has used weaponry as an inspiration for her work for a very long time will have her own exhibition at CNB Gallery in London. Rebecca Lidert, the CEO of CNB Gallery recognized the mastery behind K-tee's new series Bitter Sweet and is delighted to present an exhibition of her astounding sculptures.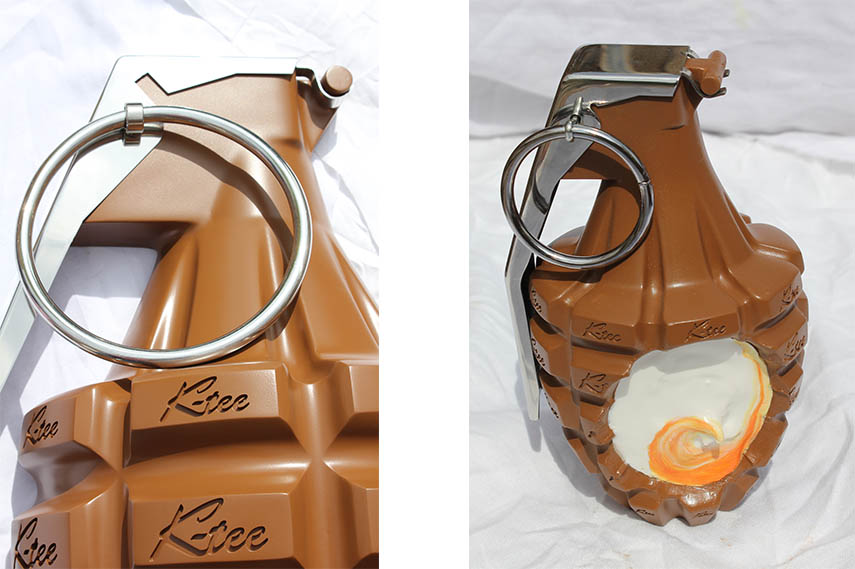 K-tee – From Movies to Grenades
K-tee is an artist who has worked as a prop designer for over fifteen years. She has worked on over thirty noteworthy movies, such as Harry Potter, James Bond, and Captain America, to name a few. This experience has helped her view the art world from a different perspective, as a plateau of contradictions and irony. K-tee is an artist who masterfully combines the innocent with the deadly. She takes the typical American army MK II grenade, colloquially known as the "pineapple", to produce small and medium scale sculptures. The beauty of her "pineapples" lies in the way they are made. The first series of grenades are molded in plastic and appear to have been bitten into only to reveal their delicious filling, whether it is fondant egg, Turkish delight, honeycomb or caramel. The artist got the inspiration for this after her friend who collects replica weapons showed her a deactivated grenade, which she felt looked like something that could be eaten. The second series includes the same grenades, only larger in scale and cut in half that hang on the walls.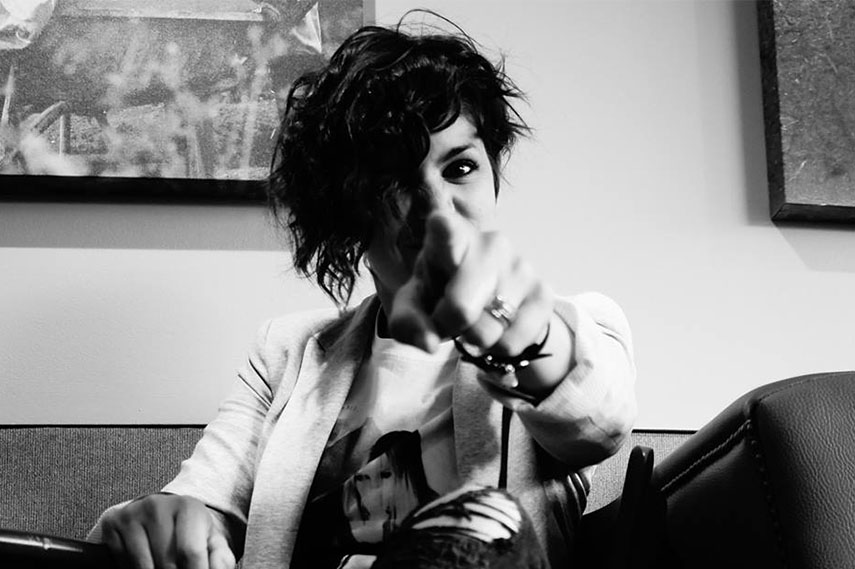 Chocolate Grenade Paradise
K-tee has always loved the construction aspect of weapons. Although most people see them as deadly and unpleasant objects, not everyone feels the same about them. The artist wants to make us, the viewers, forget about the original purpose of the grenade, and to make us see past it, to make us enjoy the beautiful object presented to us and not feel threatened by it. This, of course, is much easier when we see that the grenades are made out of delicious chocolate. Thus, the artist has collaborated with the award-winning chef Tom Kerridge, a holder of two Michelin stars, and one of the foremost patisserie chefs in the world, Claire Clark. Together, they produced a limited edition set of "pineapples" made out of chocolate, which will be sold at the gallery.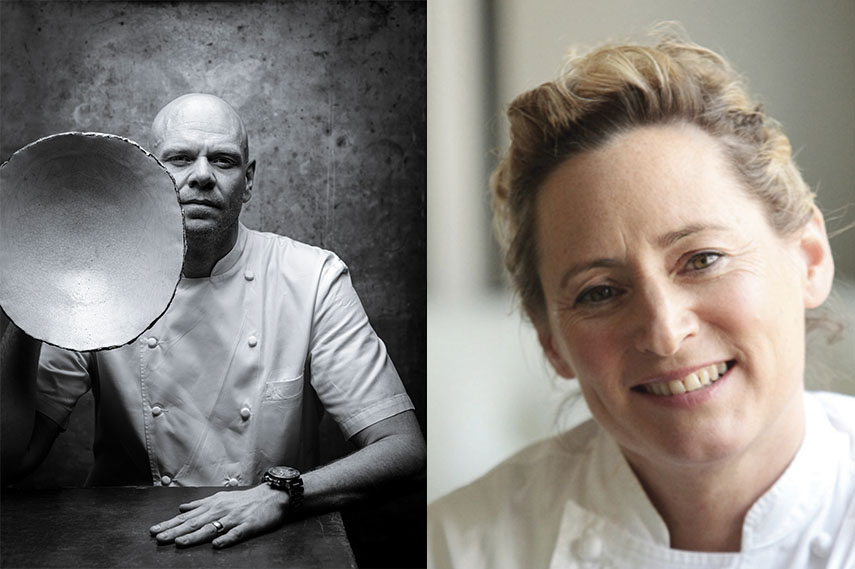 Bitter Sweet at CNB
The dangerously delicious exhibition of K-tee's series Bitter Sweet will be held at the CNB Gallery. It will be on view from March 23rd to May 20th, 2016. The private view will he organized on Tuesday, March 22nd, from 6 pm to 8.30 pm at CNB Gallery. The gallery is situated in the basement of Tramshed on Rivington Street in Shoreditch, London. All that is left to do is to clear your schedule and open your mind, and enjoy this playful exhibition!
All images courtesy of the artist and CNB Gallery unless stated otherwise. Featured image: Left: K-tee – Honeycomb, 2016 / Right: K-tee – Milk Whole, 2016