The "Perfect B*tch" by Bambi
Here's a bit of tabloid news for relaxing on a sunny weekend. We stay true to ourselves because the news includes a street artist, while other stars involved seem to have strayed on our blog. Anyway, let's cut to the chase.
Vogue
For months we read the news about how the rapper Kanye West campaigned hard for his new wife Kim Kardashian to get on the cover of American Vogue, assuring her place in fashion's inner circle.  Finally, he made Kim's dream come true before taking her to the altar. She is now officially fashion-approved appearing on the cover of Vogue's April issue.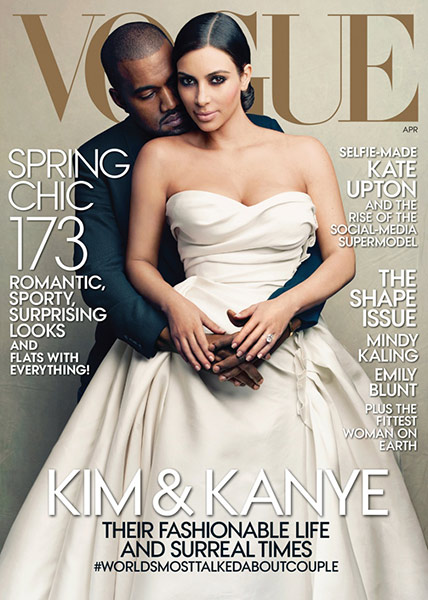 Bambi paints Kim
This meant a lot to Kim, as we had a chance to see on Twitter, but her husband is apparently more interested in another kind of posing. Kanye West commissioned a painting of Kim Kardashian wearing nothing but a g-string and Louboutins as a wedding gift to his new wife. The painting is meant to be hanged in their bedroom. Titled "Perfect B*tch" as Kanye's song dedicated to Kim, the painting was done by anonymous street artist Bambi, hailed by many as the female Banksy. We know her very well for spray-painting the royals, Queen Elizabeth II and Duke and Duchess of Cambridge, on the streets of London. However, Bambi seriously stepped into the world of showbiz as her current list of client includes Rihanna, Adele, Robbie Williams, Brad Pitt and now Kanye West.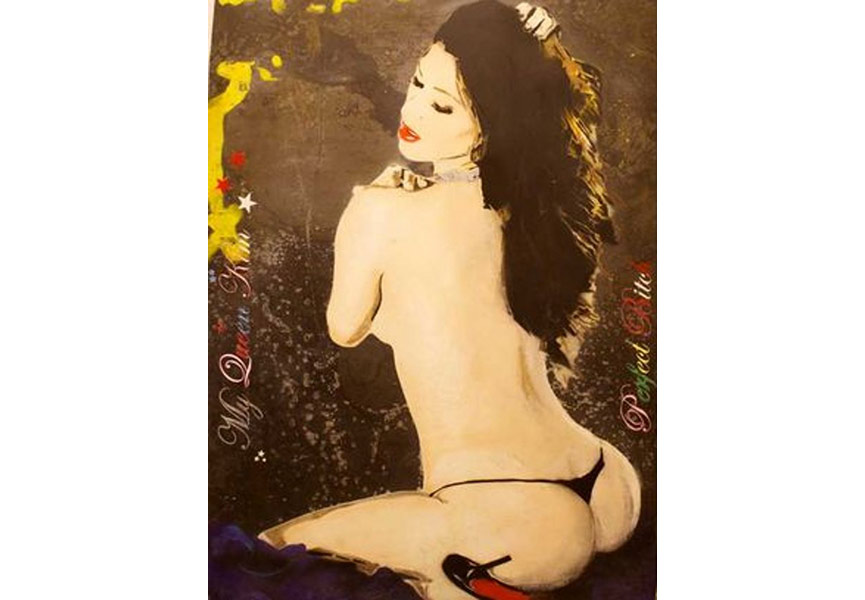 Condo Birkin Bag
According to the artist's agent Leonard Villa, the brief from the rapper was "something regal but typically Kim". Kanye West definitely outdid all gifts received with this painting. However, this isn't the first time that Kanye has commissioned a bizarre art piece for Kim.  Newly Mrs. is the proud owner of custom-made Hermès leather Birkin bag hand painted by artist George Condo, depicting nude female figures and a monster.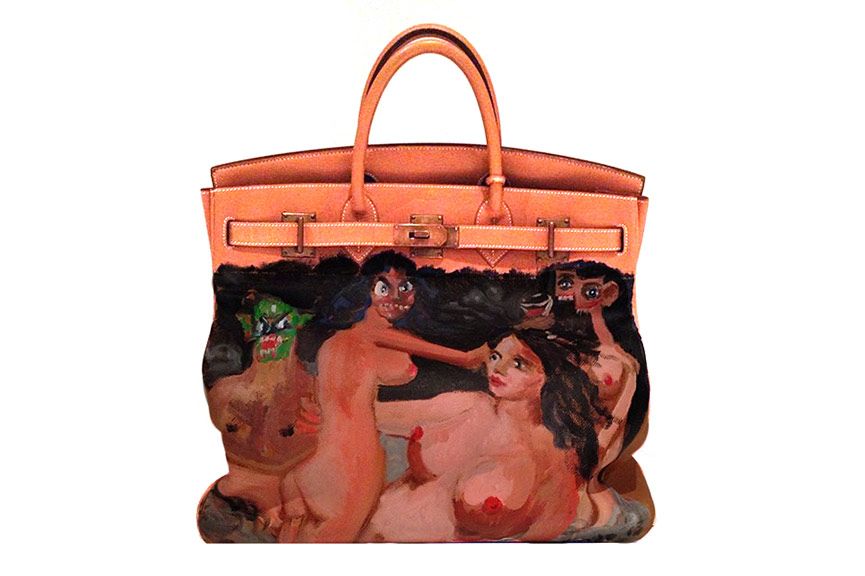 Perfect Bitch Prints
Best of all is that the "Perfect B*tch" is not exclusive. In other words, you can get a replica for your own bedroom if you like, or rather if you have enough money. Reportedly, the "Perfect B*tch" has cost five digits. We wonder how this will affect the family budget as the newlyweds have spent millions on their wedding event.
Follow These Galleries
Nuremberg, Germany

New York City, United States