Sophisticated and Seductive, Karine Laval Dances with Light and Color at Benrubi Gallery
New York-based Benrubi Gallery is presenting Karine Laval exhibition that is titled Artificial by Nature. The visitors will have an opportunity to see some of the latest works by this American photographer. In the recent period, we could enjoy the exhibition of Michael Najjar titled outer space that is still on view until May 14. Until February 11, Benrubi Gallery – one of the leading photography galleries in the United States – organized Christopher Payne exhibition titled Asylum. There is always something interesting happening at Benrubi Gallery, and Karine Laval exhibition won't be an exception. This will be the artist's fifth exhibition with the Gallery, and her first exhibition since the Gallery moved to Chelsea district.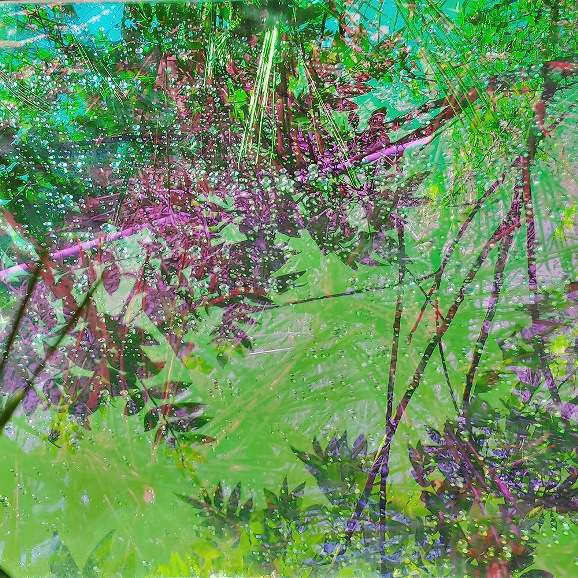 The Art of Karine Laval
Karine Laval was born in Meudon-La-Foret, France, but she lives and works in Brooklyn. She has been exhibited widely in the United States and internationally. Laval is best-known for combining environmental and architectural photography with portraiture, often working in places such as Cuba, Argentina, Norway and France. Water is something that fascinates the artist, and can be found as motif in many of her works. As she says: I find water to be appeasing, healing and liberating. I also see water as a vehicle for transformation and self-reflection. When it comes to her style, many would label her art as surrealistic, since she explores distorted realities by manipulating with color and light. Laval bridges the gap between surreal and the familiar appearances by using unusual camera angles and painterly color effects. In addition, she develops her negatives in chemicals intended for different types of film and uses cross-processing techniques. Her photographs were published in many magazines, including Elle, The New Yorker, and the New York Times Magazine. Since recently, Laval has been creating in mixed media and video as well.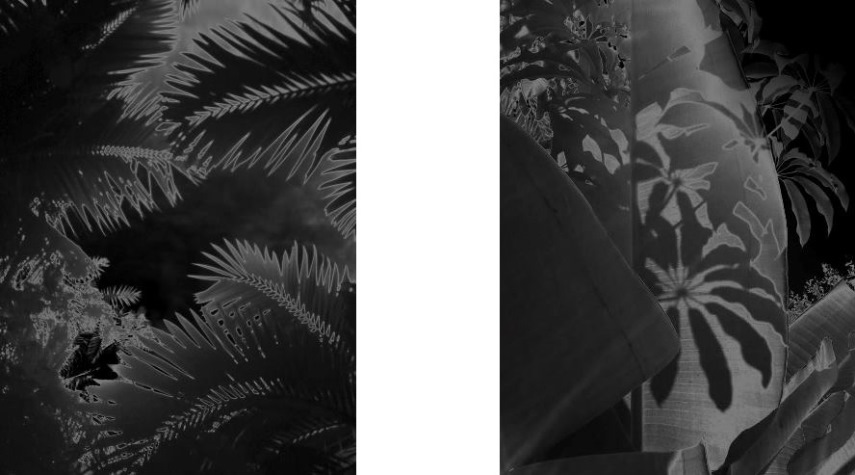 Artificial by Nature
During the exhibition Artificial by Nature, the main space of the Benrubi Gallery will feature images from the artist's Heterotopia series. This series is consisted of photographs of gardens and other similar environments. Again, the artist combines surrealism with familiar images. She places sheets of glass and mirrors in the composition and switches perspectives and employs extreme crops. On the other hand, there are some realistic scenes within the frame. In the project room, the visitors will have an opportunity to see selections from Black Palms. This is a series of photographs of palm trees in Los Angeles, shot from below and then solarized, leaving behind big black fields jaggedly slashed with silver etchings. Like in film noir, in these photographs we can notice photograms, or the stylized manipulations of light. As it is the case with images from Heterotopia series, there are some familiar appearances in these compositions as well.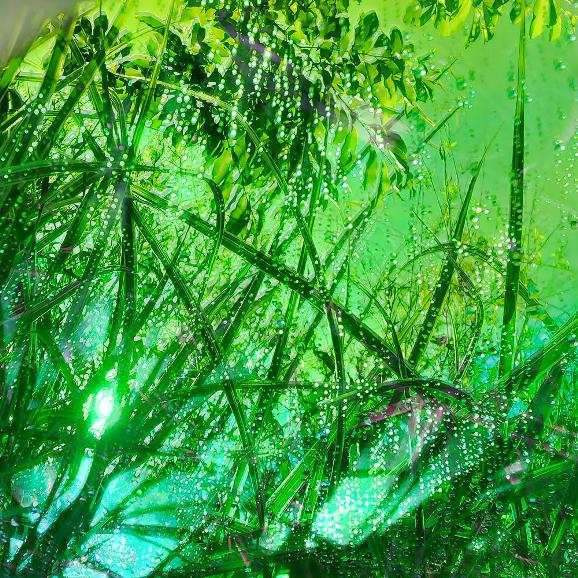 Karine Laval Exhibition at Benrubi Gallery
Benrubi Gallery is certainly one of the leading photography galleries in the United States. It organizes exhibitions of established and mid-career artists and photographs, and all of them are a must-see events for art lovers and enthusiast, and for collectors as well. So, be sure not to miss Karine Laval exhibition titled Artificial by Nature. The exhibition will be on view from May 19 until July 1, 2016 at Benrubi Gallery in New York. The opening reception is scheduled for May 19, 6-8pm.
Featured Image: Karine Laval – Untitled #45, 2014, from the series Heterotopia. All images ©Karine Laval/Courtesy of Benrubi Gallery, NYC
Follow These Galleries
New York City, United States