Inside KAWS' Studio
KAWS holds a special place in today's contemporary art scene. He began his career as a graffiti artist in the late 1980s in Jersey City. Today, KAWS is a world-renowned artist who exhibits in museums and galleries internationally and designs collectible toys through his company, OriginalFake. His art stands between fine art and global commerce, connecting these two worlds through thoughtful interplay with consumer products and collaborations with global brands.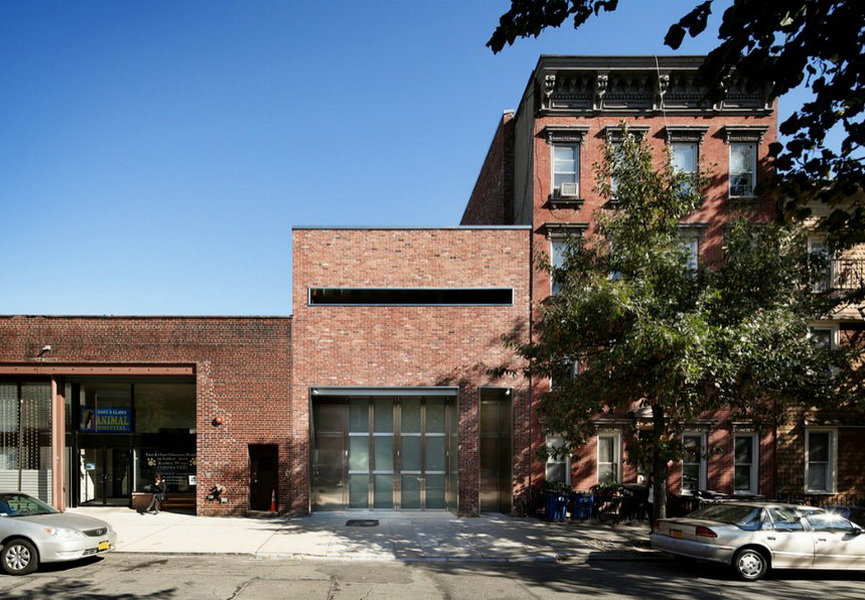 KAWS is considered to be a shy guy who rarely leaves his studio in Williamsburg, Brooklyn. And why would he after he commissioned famed Japanese architecture firm and long time collaborator Wonderwall to design the studio? From the outside, the red brick building looks quite ordinary. However, unlike the brick facade that blends well into the neighborhood, the interior is a vastly open gallery-like space that offers plenty of room for the artist to work freely.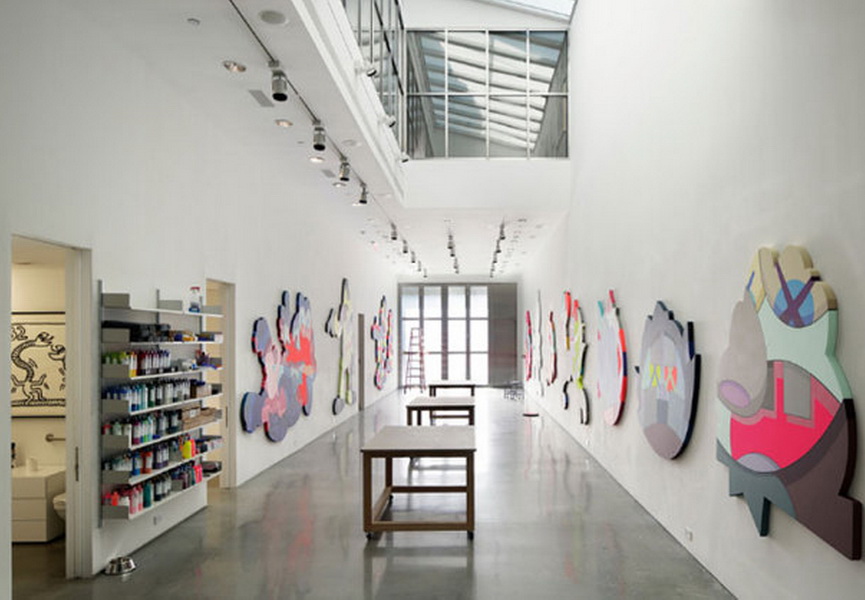 This bright, extensive openness illuminated with toplight is a result of KAWS's request to create large paintings under natural light. While the first floor acts as a studio space, the second floor is allocated for an office and lounge area. Finally, as the cherry on the cake, there is a private rooftop that overlooks the neighborhood. Overall appearance is more of a gallery than a studio, designed by Masamichi Katayama.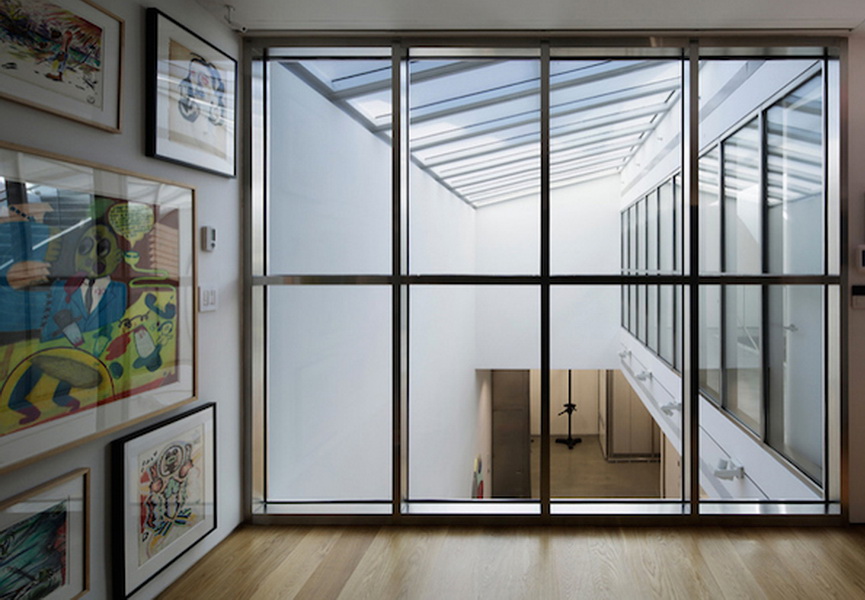 White walling is defined by KAWS' works giving an overview of his brightly colored cartoonish figuration. In his own words: "I'm not thinking about a narrative, just the aesthetic and the shapes—how I can manipulate an image and reuse it." Moreover, the studio's white walls are decorated with KAWS' amazing art collection. At least partially. Other pieces are displayed in his nearby apartment. The collection reflects KAWS' refined, comic-book aesthetic in the selection of works from his fellow citizens to early masters of Japanese pop art. Works by Raymond Pettibon, H. C. Westermann, R. Crumb, Ed Ruscha, the Chicago Imagists Karl Wirsum and Jim Nutt, Peter Saul, Joyce Pensato, Tadanori Yokoo Ray Yoshida, and a drawing by Keith Haring fit perfectly in KAWS' elegantly minimalist two-story studio in Brooklyn.  Along with his own vibrant pieces against the white walls overall impression sweeps you off your feet. See for yourself.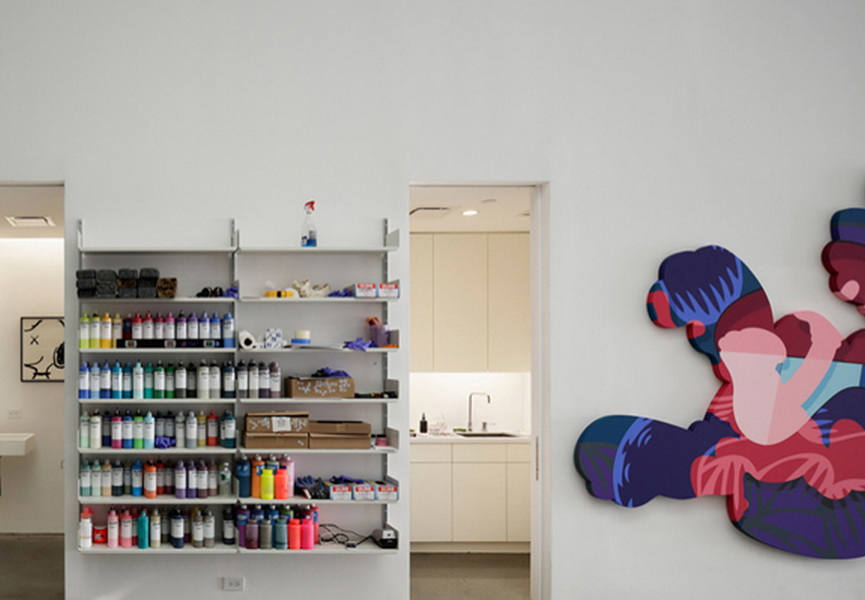 ABOUT WONDERWALL INC.
Wonderwall is an interior design firm established by Masamichi Katayama. Its portfolio includes commercial spaces such as retail spaces, restaurants and bars, as well as office showrooms and building complexes that are distinctly unique in design and yet attentive to function.