KAWS - Play Your Part in Madrid
American toy designer and street artists KAWS will open his next solo exhibition at Madrid's Galeria Javier Lopez. After having exhibited at the gallery in 2010 already, KAWS will now showcase a new collage series on wood. The 2014 exhibition is titled titled 'Play Your Part' will exhibit wood artwork in cartoonish forms, with large hands, feet and heads. The collage elements are the abstractions of several signature characters from KAWS work. One panel might include the eyes of the 'Kurf', hands from the companion and eyes from KAWS' Spongebob. The work is loaded with color and quite large, but thats nothing new for KAWS. The clean and reduced gallery space of Javier Lopez will provide the optimal context for KAWS' new work, highlighting the striking artwork. The exhibition is scheduled to open February 20th at Guecho 12 in Madrid. Unfortunately there are not many pictures available yet, only a few from the preparation for the exhibition, but we'll keep you posted.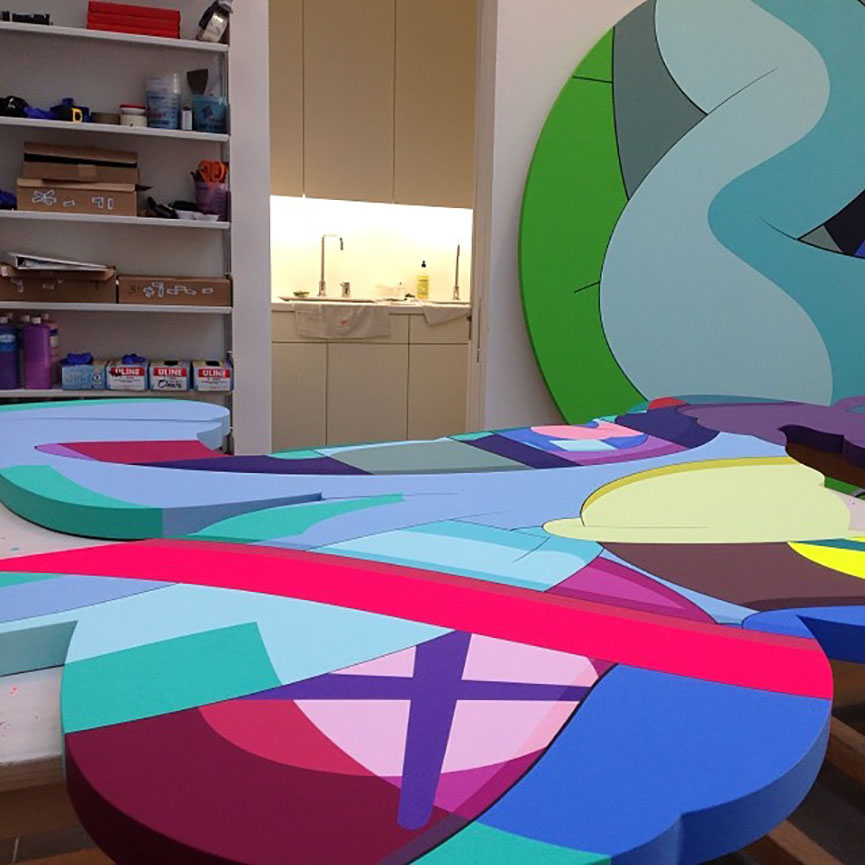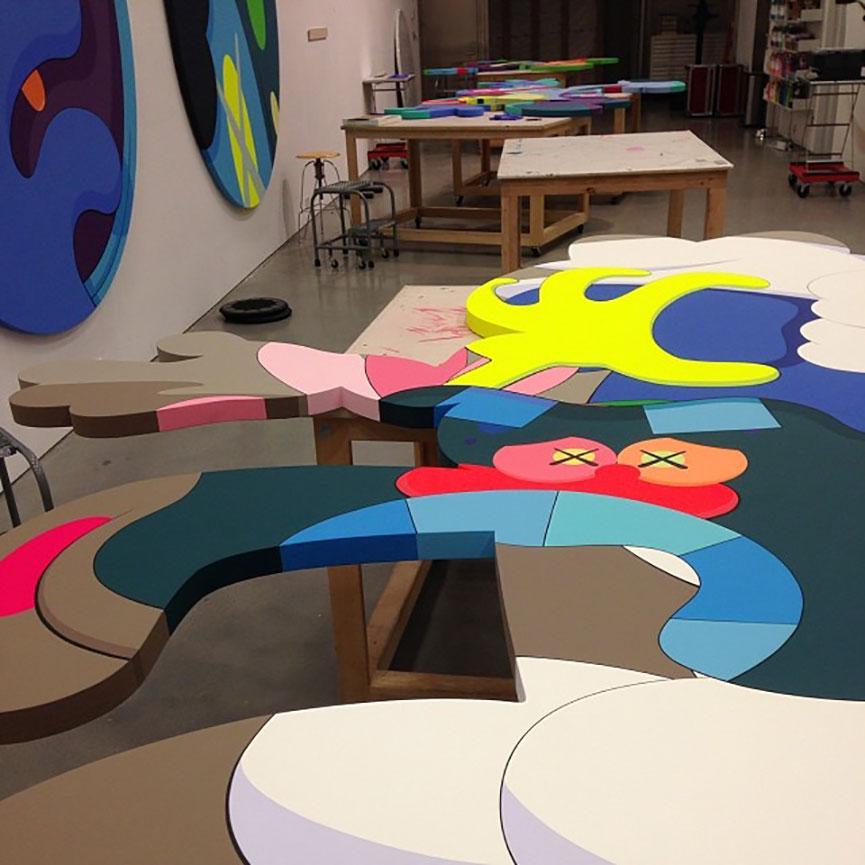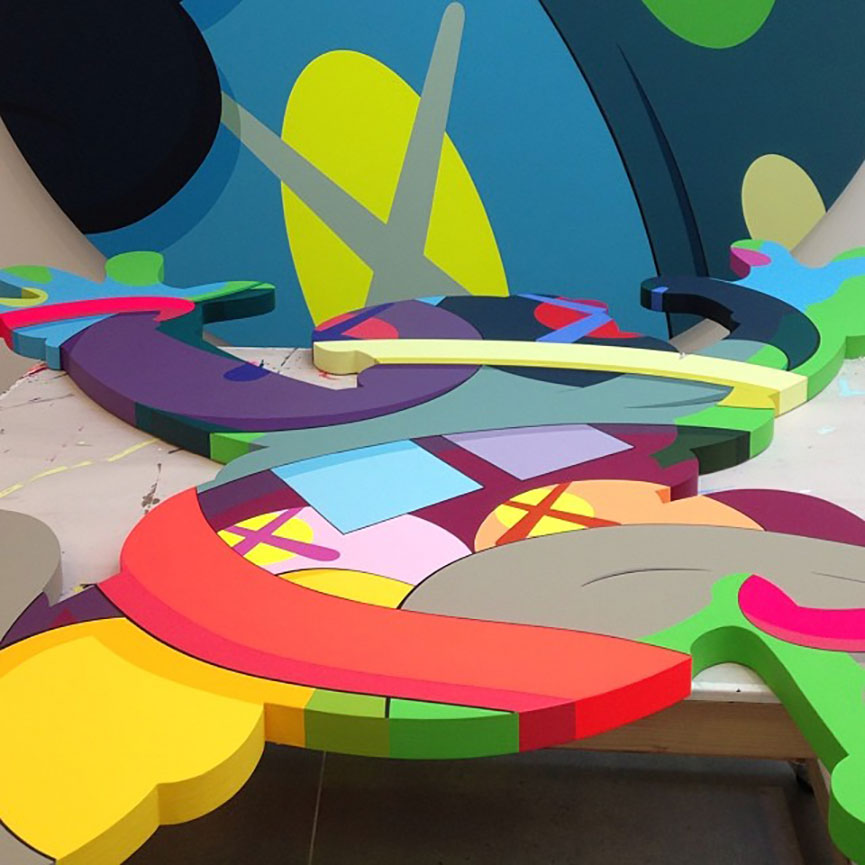 KAWS – Background
KAWS's career began as a graffiti artist in New York, NY, in the early 1990s. His images were seen on billboards, bus stops, and in phone booths. He obtained his BFA from theSchool of Visual Arts in New York. Immediately after graduation in 1996, KAWS began working as a freelance artist for Disney, creating animated backgrounds. Some of his most popular works include his contributions to 101 Dalmations, Daria, and Doug. Once KAWS began to gain popularity, his graffiti advertisements became highly sought after. He traveled extensively to work in Paris, London, Germany, and Japan.
If you want to find out more about KAWS visit our 'Artist' section to read a full bio on the very interesting life of Brian Donnelly.