Modernism and the Contemporary in Keith Coventry Exhibition at Pace Gallery
London-based artist Keith Coventry bases his research on Modernism and its relationship with the Contemporary. This interplay has been going on for decades, and it continues in the upcoming exhibition at Pace Gallery. Two new bodies of work will be accompanied by a monumental bronze, suggesting some of the ways in which these areas overlap, and question the aspects of the utopian promise, offered not so long ago by Modernism. In a manner reminiscent of post-modern duality, Coventry confronts the iconic popular elements of "social landscape" with the ornament-free aesthetics, inseparable from the modernist legacy. By doing so, the artist juxtaposes two diametrically opposed ideologies.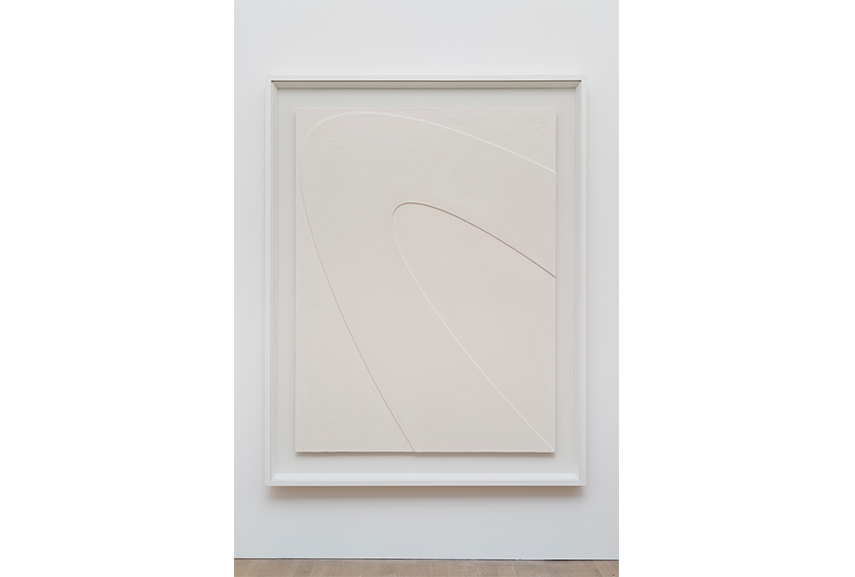 Pure Junk
Reflecting simultaneously on the post-war art and Modernism, Coventry overlaps areas of culture, society and theory in many ways. In his Pure Junk series, the artist uses the famous McDonald's logo as inspiration, and makes monochromatic paintings of smoothly sloping forms. Shallow reliefs do not give away the source of inspiration immediately, but they do seem oddly familiar. Plain whiteness mummifies the symbol of junk-food and the consumerist culture, cleverly playing with the "hygienic aesthetics", and consequently emphasizing the contrast between simple geometry and the ideology behind it.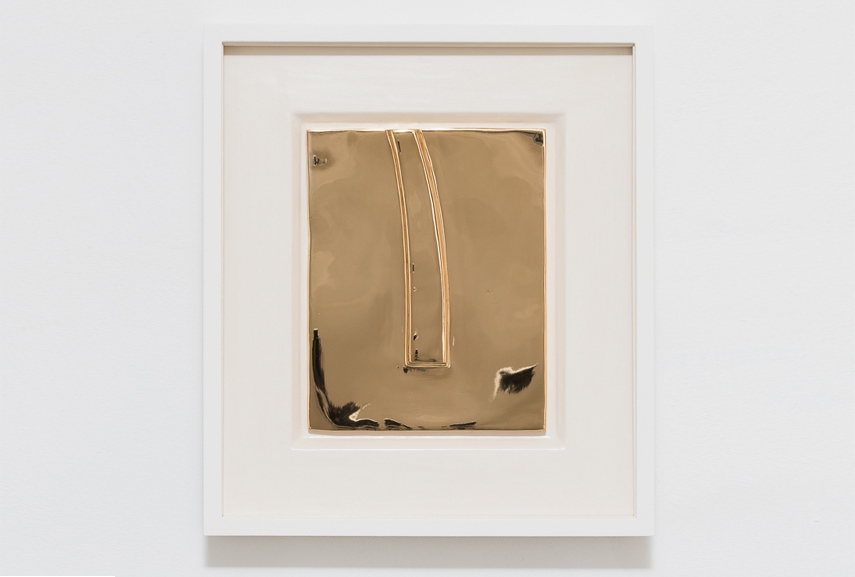 Gold and Bronze
The other group of works also takes on McDonald's logo geometry, using the shape as a model for small bronze and gold sculptures. Since the logo is composed of "golden arches", as the company itself refers to it, the sculptures embody the arches in a very literal way. The gold and the bronze add a sense of permanence to an occurrence which exists merely thanks to current trends, stemming from an analogy related to the restaurant chain. In Keith Coventry's own words, these works "ennoble the ignoble, transforming the design motif of hamburger wrappers into the kinds of Destroyed Shop Window (2016), a cast bronze work modelled after a bombed-out storefront".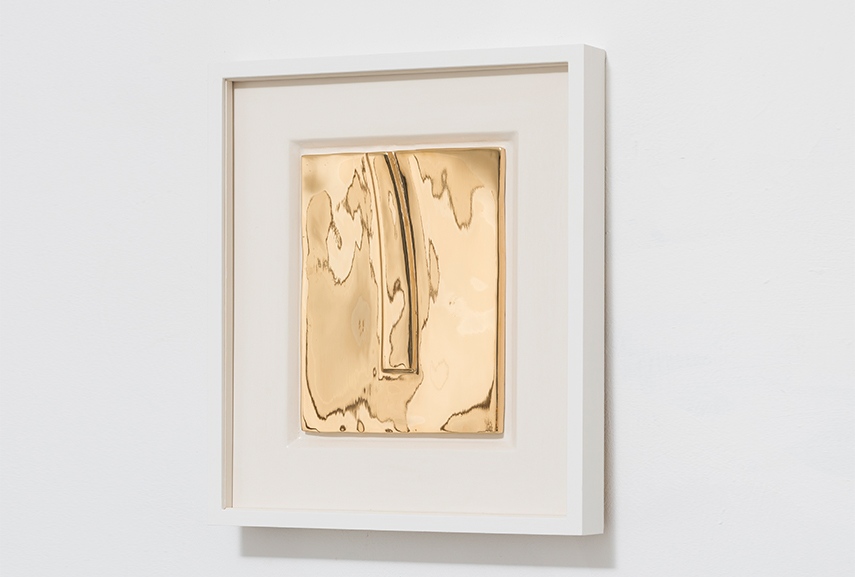 Keith Coventry re-interprets the McDonald's Logo in the upcoming Exhibition
The analogy brings us to the third part of the exhibition, a monumental sculpture which traces the remains of a storefront. This sculpture keeps the memory of a place in a state of disuse, putting an emphasis on the key element of Modernist architecture, and that is the grid. The cast bronze aims to keep the structure preserved, which is something Modernism tried to do so desperately. And admittedly, as a sculpture, it stands better chances. The intricate works, each in their own way, have a great potential to start the debate on Modernism and its "leftovers", and also to reassess its ideals. White Black Gold will be on display from April 27th through May 28th 2016, at the ground floor of Pace Gallery in London.
Featured image: Keith Coventry – Junk series, White Black Gold. Courtesy of the artist and Pace Gallery.
Follow These Galleries
London, United Kingdom

Vienna, Austria