Keith Haring x Reebok Classic
Reebok teams up with the Keith Haring Foundation again to literally bring the artist back to the streets. The Adidas subsidiary company will release four limited edition sneakers that carry Haring's signature characters all over. The four Keith Haring infused styles that complement the Spring/Summer 14 Collection are: Classic Leather Lux, Workout Mid Strap, Princess and NPC Lux. All artwork is inspired by Haring's Matrix mural from 1983. Other than the massive mural the sneakers are not monochromatic black and white but present themselves in bright neon red, orange, green and pink. The shoes upper is full grain leather with 3-D raised prints. The sneaker tongue was customized combing the Reebok Classic logo as well as Haring's figurines and name. The sneaker's heel tab depicts Haring's signature.
Reebok Classic x Keith Haring sneakers will hit shelves on March 1st.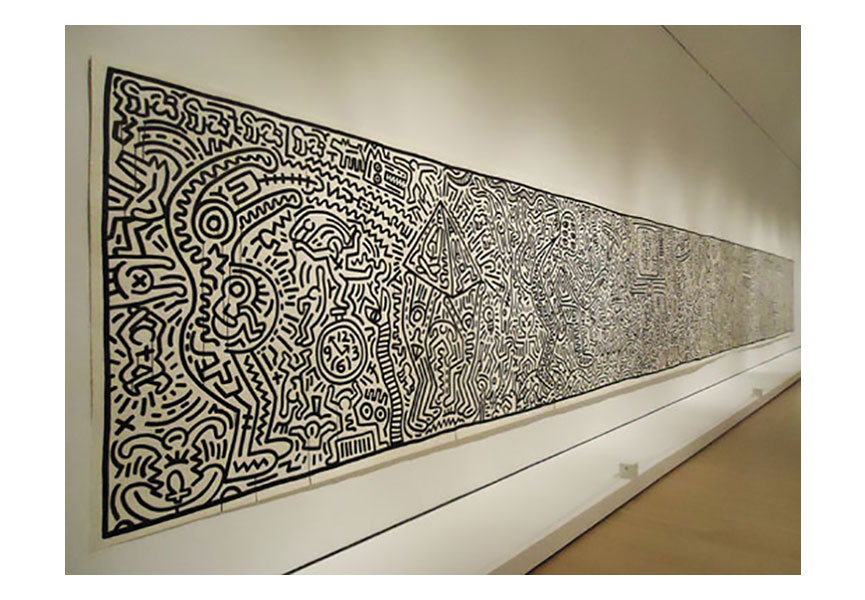 About Keith Haring
Keith Haring holds a unique position in the recent history of art. He was not only a pioneer of the new art of the 80's, but undoubtedly one of the most confident, daring and original artists of the past 50 years. Having arrived in New York in 1978-79, by 1982, with his first one man exhibition, in my old gallery at 163 Mercer Street, he had become an international art star, and his travels and exhibitions in Holland, Germany and Japan were as exciting as the arrival of the Beatles. His originality and inventiveness, his most animated and recognizable figures and iconography are among the most loved and prized images in the art of our time.