American in Paris
This February, Kenny Scharf brings new works to Colette concept store in Paris. His work contains a lot of references to popular culture, television especially, while exuding an artificial and oddly happy feel from the bright colors. He often uses popular cartoons, for example the Flintstones or the Jetsons in his work.
The eclecticism of Scharf's work is not entirely optimistic, but rather wishful, as it comes from dreams of eternal youth, urban utopia, comic realm and nostalgic memories. Creativity of this intriguing artist is mirrored by the many techniques he employs, from oil and acrylic paint, to glitter, aerosol and sculptural media.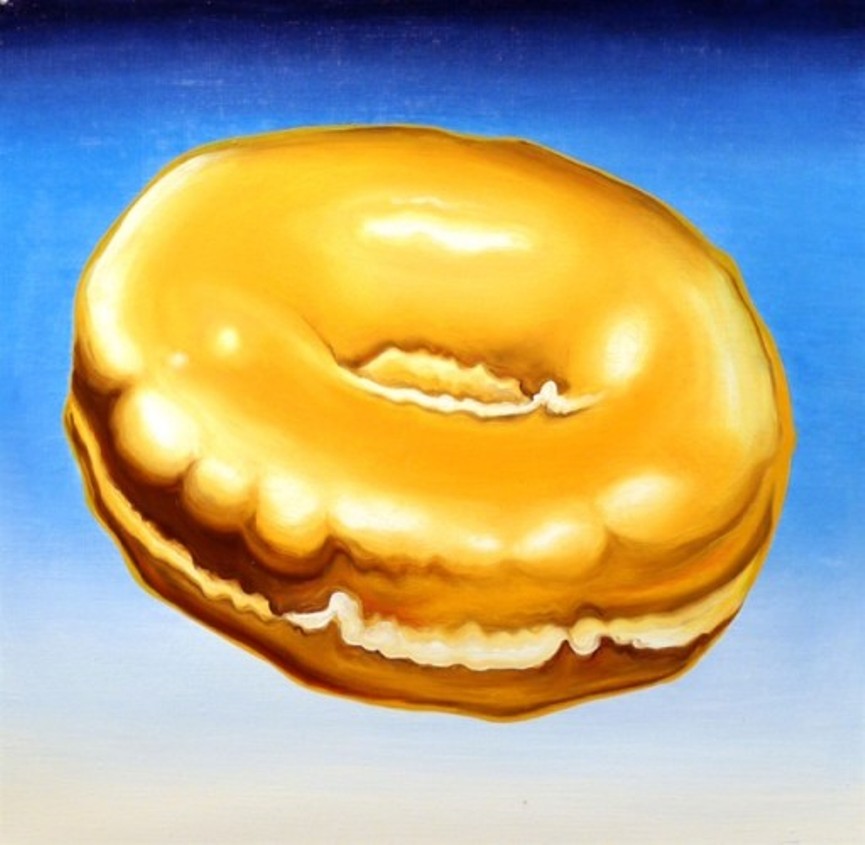 Constructing every project on his previous rich, 30 year long experiences, Kenny Scharf strives to maintain the creative course in painting, sculpture and performance. His original approach did not shift in essence, as he still tends to overcome the posh art scene and reach out into the public and popular culture of the time. His work is critical and engaged, and it conveys the serious message through an entertaining interface.
Kenny Scharf exhibit at Colette concept store opens on February 26 at 4:30pm, but an interesting event will occur the next day – the artist will be occupied by customization of visitors' cars (probably just the lucky few).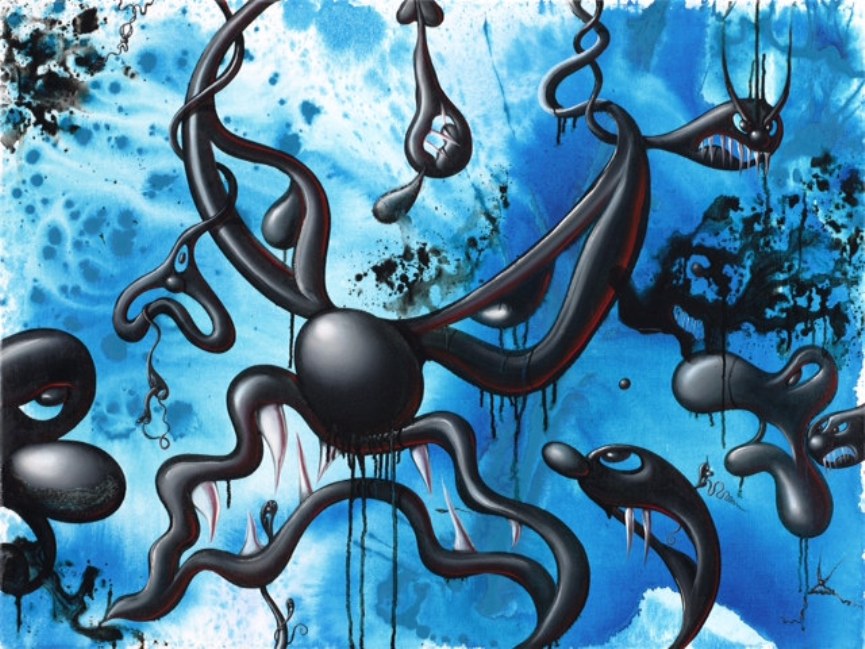 Kenny Scharf – Background
Kenny Scharf counts as one of the artists who, along with Basquiat and Haring, took part in creating a connection between the world of contemporary art and the graffiti in the early 80's. After obtaining his degree at New York School of Visual Arts in 1980, Scharf embarked on a graffiti colored journey that will mark his entire oeuvre. He was among the exhibiting artists at the Fun Gallery in 1981, as well as at the Tony Shafrazi Gallery in 1984.
Ever since, the eclectic art of Kenny Scharf was displayed worldwide at a number of galleries, while his works have made part of numerous prominent collections, such as the Guggenheim Museum, the Whitney Museum of American Art and the Stedelijk Museum in Amsterdam.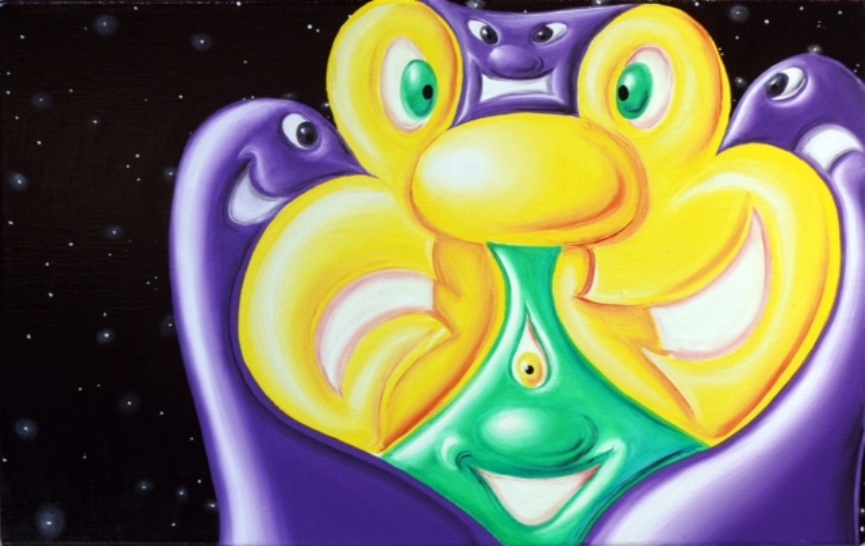 Scharf was one of the characters featured in a documentary The Universe of Keith Haring. He was friends with Keith Haring and they worked together on a black light, disco inspired installation – Cosmic Closet, situated in the closet of the Times square apartment they occupied. This project evolved much later into Cosmic Cavern. Scharf also appeared in the documentary about his other famous friend, Klaus Nomi in 2004. Recent years brought collaborations with Joe Grillo and Laura Grant in 2012, as well as a number of noted exhibits at Monterrey, Miami and Queens.
At age of 56, Kenny Scharf predominantly resides in his native Los Angeles and even today, he is unstoppable!