The Iconography of Our Memories - Kim Cogan at Hashimoto Contemporary
Throughout the history of the arts, the concepts of memory and nostalgia have been among the most explored ones; artists tend to get behind the meaning of our past as the holder of many hidden answers. What is it that draws us towards what we already experienced and went through? What is the imagery that triggers our nostalgia? Is it the familiar objects, places, people? Or perhaps the expression of light, color, and even feeling? These are some of the questions Kim Cogan will be asking in his first solo exhibition in San Francisco in over five years. Hosted by Hashimoto Contemporary, the show is titled Flashback, and is intended to give us – just that.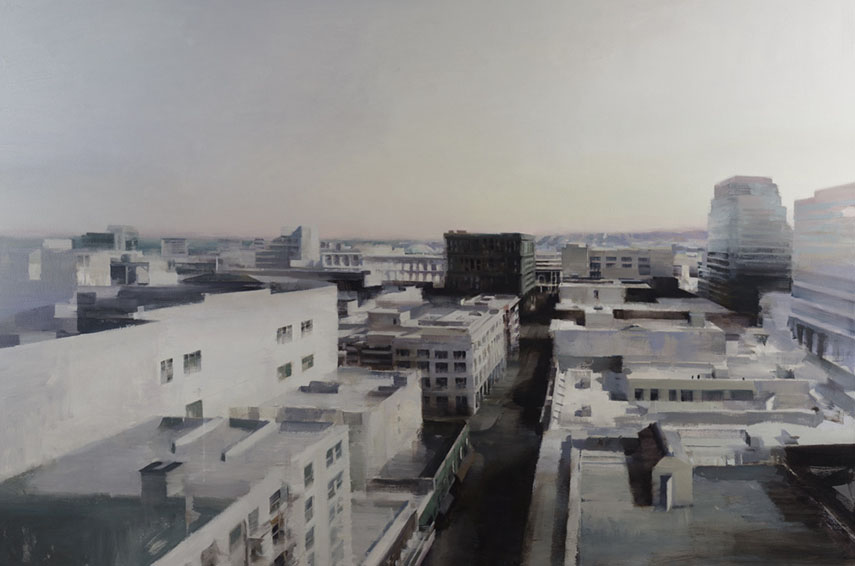 Flashback
Born and raised in the Bay Area, Kim Cogan created an interesting oeuvre over the years, much of which dealt with time, memory and place as a source of meaning even before the creation of Flashback. The new works come as a consequence of his earlier pieces, but also as the inception of a new inquiry of imagery over form. The city he will have this exhibition in is strongly present on these canvases, but its presence is evoked it its absence – obscure enclaves and outer landscapes, a town seemingly abandoned and bygone. The scenes before us appear familiar and incomplete at the same time, as if blurred, pointing out the vanishing architecture of the streets. That's when the feeling of nostalgia kicks in, like when we observe an old photograph of a childhood memory which manages to activate recollections we were last aware of long ago.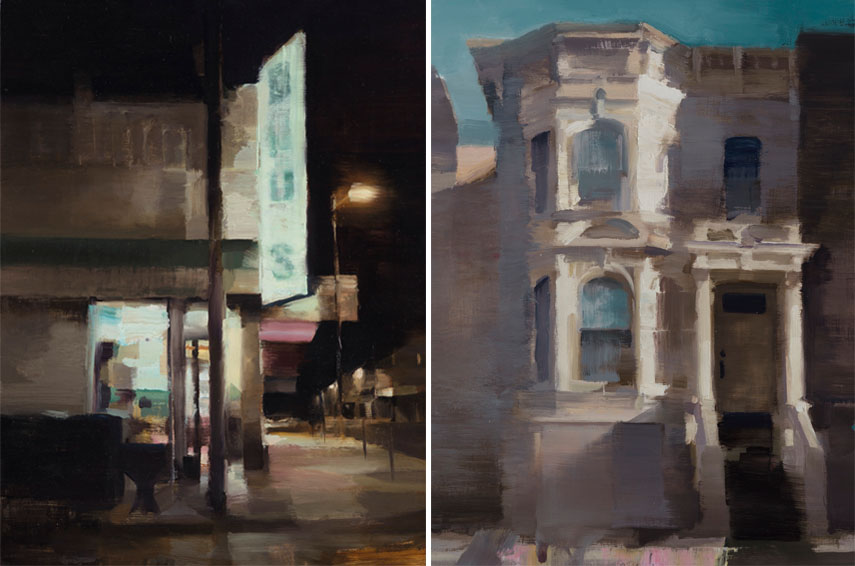 Layering Memories
Another thing that stands out in the work of Kim Cogan certainly is his painterly technique. As an art-maker, he has always gotten the best of paint's tactile form, in order to exaggerate a mood or overstate emotional content. "The painting is built up in several layers – some translucent, some opaque – in order to create depth, says Cogan. "I often add or subtract details to focus the viewer on a specific area of the composition." Indeed, the way Kim Cogan composes his artworks take us far away from a literal, realistic representation of a scene; rather, they turn it all into a visual experience, looking to elicit an ideally immediate response from their viewers.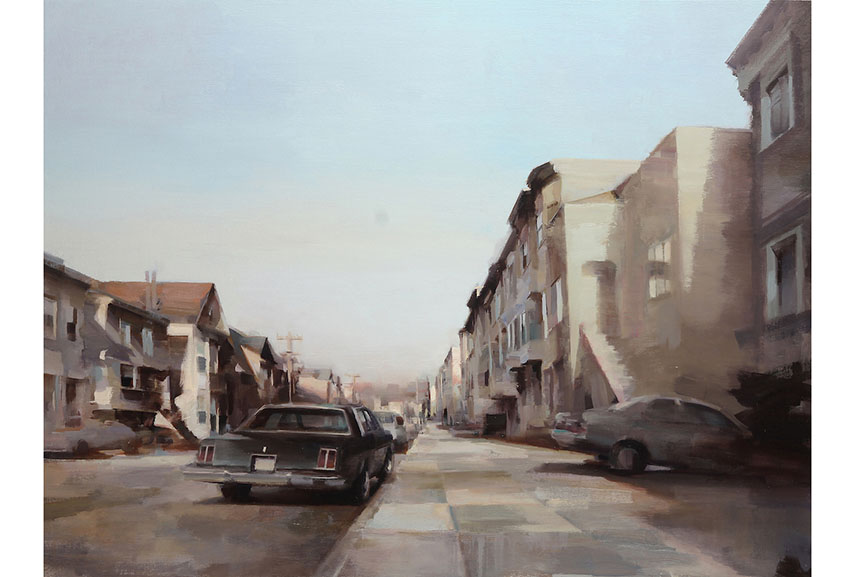 Kim Cogan Art at Hashimoto Contemporary
As we march towards the unclear future at a pace that has never been faster, we seem to be forgetting our past, more and more unable to understand it each day. With these new artworks, Kim Cogan wants to remind us to slow down, in a way, to remember what's important. Flashback, an exhibition of work by Kim Cogan, will be on view from October 7th through 28th, 2017 at Hashimoto Contemporary in San Francisco, CA, USA. An opening reception in the presence of the artist will be held on October 7th from 6pm to 9pm.
Featured images: Kim Cogan in the studio, by Shaun Roberts. All images courtesy Hashimoto Contemporary.
Follow These Galleries
San Francisco, United States