Kim MacConnel: Black & White
When someone's art is great, it is always a pleasure seeing it again. That is why California's Quint Gallery welcomes artist Kim MacConnel for the 10th time, with a solo exhibition of his new paintings. The Black & White series traces back to the painter's pattern designs of the late 1980s and early 1990s, but influenced by a fresh painting technique on sleek wood boards. Kim MacConnel last exhibition at Quint Gallery took place in 2014.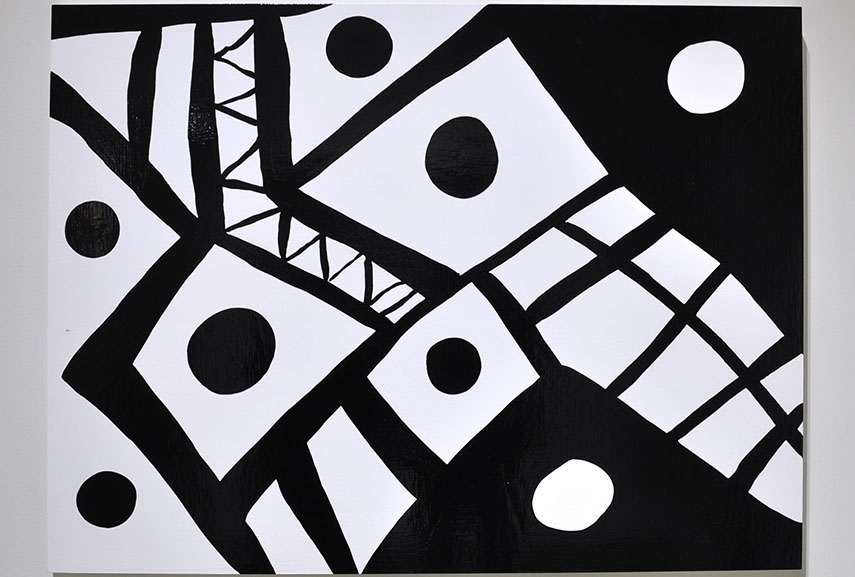 The Black & White Series
As the title suggests, the paintings within Kim MacConnel's Black & White series keep a very low profile color-wise, but their aesthetics are nevertheless striking. These pieces are inspired by the maze-like pictographs of the tribe of San Luiseño Indians living in San Diego, as well as the brightly painted family compounds in Cameroon. The two cultures are mixed together in an abstract artwork oozing with symbolism taken from both sides. While the tribal images are used in Shamanistic practices, the ones in Cameroon represent the tradition of painting the exteriors and the interiors of homes, keeping out the evil spirits and capturing the friendly ones respectively. Kim MacConnel's paintings to be shown at Quint Gallery demonstrate pure abstraction of the two colors through basic, interconnected shapes and lines.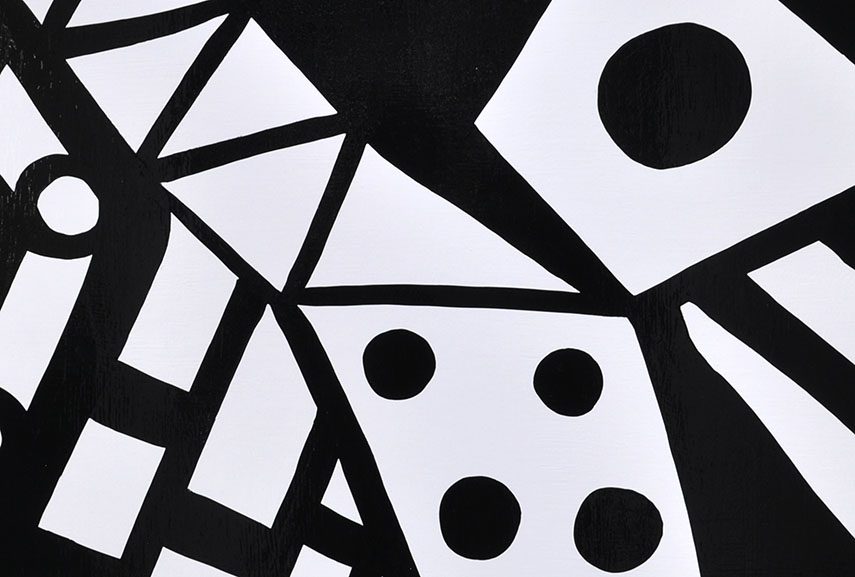 In Search of Picasso's Ghost
The work of Kim MacConnel has always been inspired by the local and international cultural traditions, but also art history and movements. In 1989, the artist visited the Western and sub-Saharan Africa, where he researched the African tribal masks and traditions that were incorporated by the great Pablo Picasso. The Spanish painter was inspired by the tribal art himself, intertwining it with his Cubist ideas, as it could be seen in his 1907 painting Les Demoiselles D'Avignon. Kim MacConnel goes beyond that, exploring the abstraction's rich past and narrowing it all down to an idea completely open to interpretations.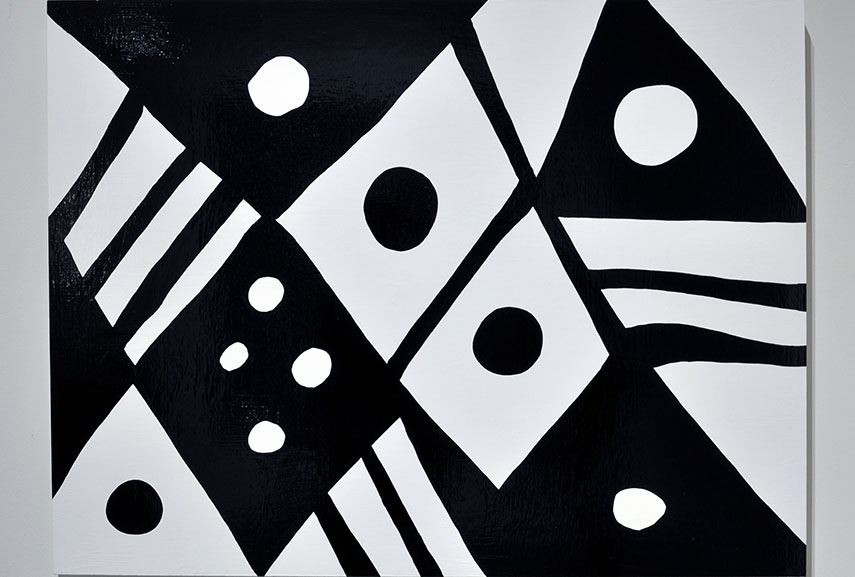 Kim MacConnel at Quint Gallery
Kim MacConnel was born in 1946 in Oklahoma, USA. He worked at the University of California in San Diego for over thirty years before retiring in 2009. His work has been shown in countless group and solo exhibitions worldwide, starting in 1971, and makes part of many important collections, such as the one of the Museum of Contemporary Art in Los Angeles and San Diego, and the Whitney Museum of American Art. He is also the author of a number of murals in California and New York. In 2009, Kim MacConnel won The San Diego Art Price for established artists. He currently lives in Encinitas, California.
Quint Gallery will host the Kim MacConnel – Black & White exhibition from April 11th until May 2nd, 2015, in La Jolla, USA. The artist will be present at the opening reception to be held on April 11th from 6 to 8pm.
Sign up for My Widewalls! It's great and it's free of charge!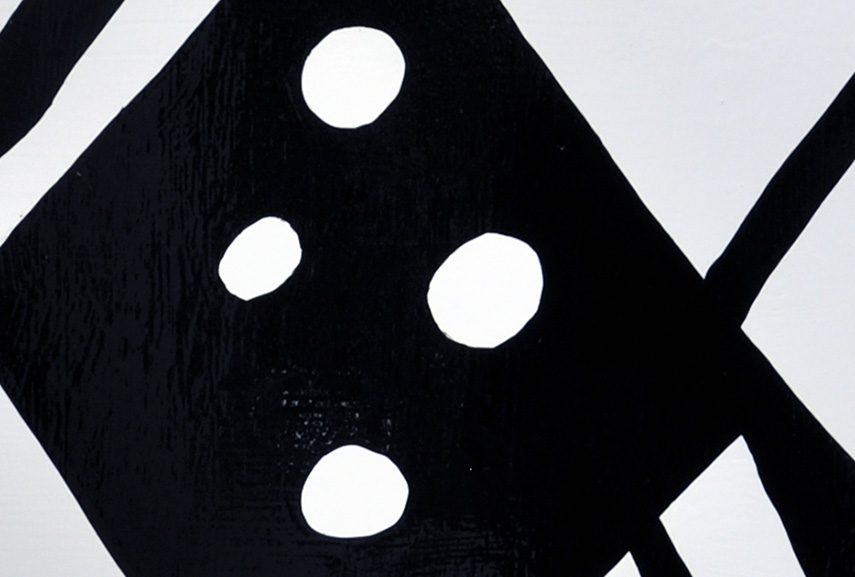 All images courtesy of Quint Gallery.