Kirstie Macleod: Punctured Perspectives
If your art of embroidery is so unique and well-done that you become a subject of study at an institution like the Royal School of Needlework, then you know you're doing alright. That's the case with Kirstie Macleod, whose first UK solo show at Rook and Raven Gallery promises to be a massive success. In an exhibition of her extraordinary body of work, along with new creations, there will be the ten-year long project Barocco, a dress that traveled to 15 countries and was worked up by 50 embroiderers so far.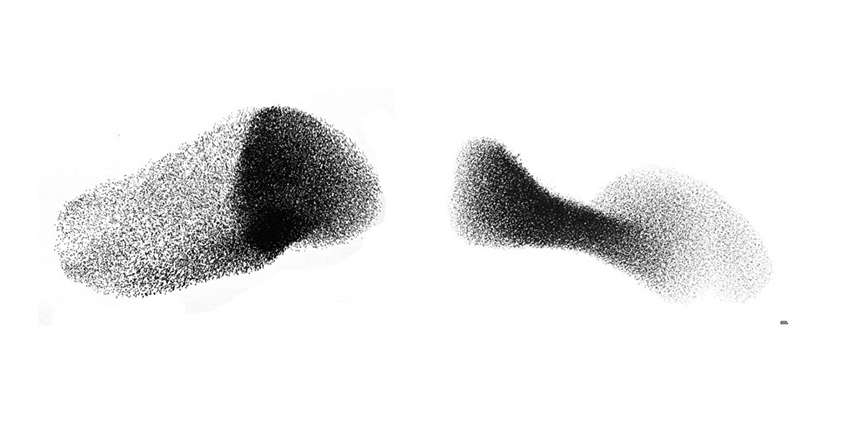 Punctured Perspectives by Kirstie Macleod
Embroidery is a very old handcraft dating to the 5th century BC. It was used to tailor, patch, mend and reinforce cloth in a decorative and creative manner. The contemporary approach to this way of making that Kirstie Macleod undertook, along with her impeccable skills, brought her worldwide recognition and many awards. At the Kirstie Macleod solo show at Rock and Raven, the viewers will be able to see Lacuna – a framed block of needlepointed squares worked onto aluminum mesh, Pop – a delicate painting created with thousands of tiny dots and the Quantum series – intricate embroideries composed of tiny embroidered squares, among others. In her works, Kirstie Macleod comprises many mythical symbols and hidden codes, while displaying dreamlike state of mind.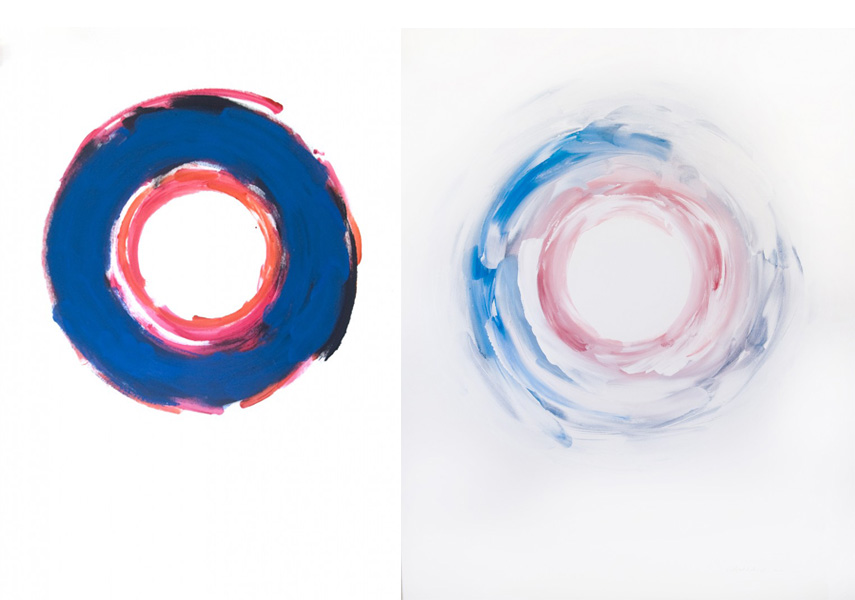 Barocco
It all started in 2009 with a single red dress, a project funded by the British Council. This clothing item by Kirstie Macleod has been on the road since, continuously being embroidered by artists around the world and has connected different cultures and creative talents. Its contributors include the Fanasina female collective from Egypt and many other artist from South Africa, India, the UK, Afghanistan and Tobago. Containing a beautiful variety of layers and elements, it represents a true masterpiece of embroidery, in all its delicacy and expression. The exhibition at Rook and Raven will find the dress halfway to the end of its ten-year journey, and for the performance she will do at the gallery, Kirstie Macleod will sit in a Perspex cube wearing the dress that fills up the tiny space around her. By 2019, the project aims to turn the dress into a proper sculpture – it will be so heavily decorated that it will be able to stand on its own within the said cube.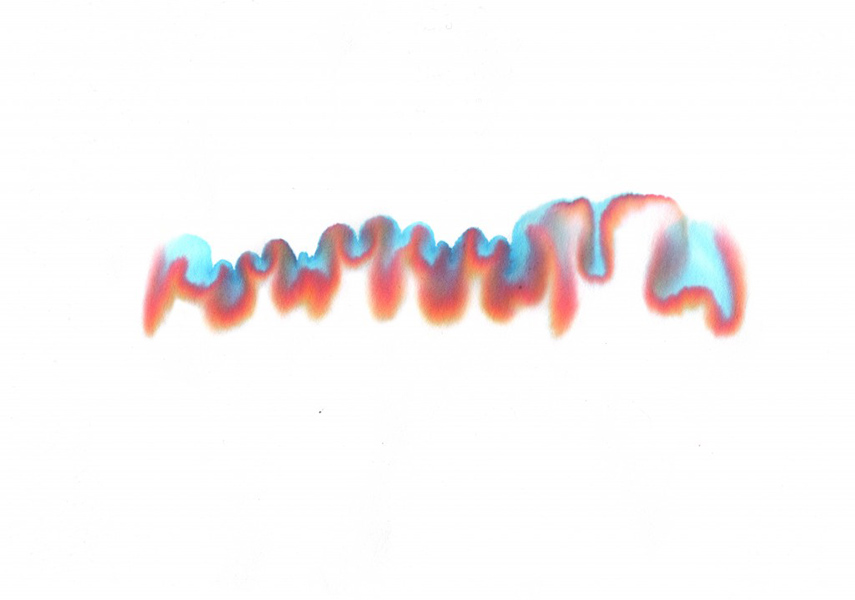 Kirstie Macleod: Solo show at Rook and Raven
Through clothing materials and garments, Kirstie Macleod expresses herself in the most powerful way. Adding the multimedia performances involving photography, painting and film to that, her artistic oeuvre is indeed impressive. Her works has been exhibited worldwide, and her performance has been featured at Art Dubai and the Royal Academy of Arts in London, and got her the Valcellina Award for Textiles in Italy. Catch Kirstie Macleod's solo show Punctured Perspectives at Rook and Raven gallery in London, UK, from March 5th until April 4th, 2015. The performance will be staged for a duration on the opening and closing days of the exhibition.
Don't miss out on the latest in art! Sign up for My Widewalls!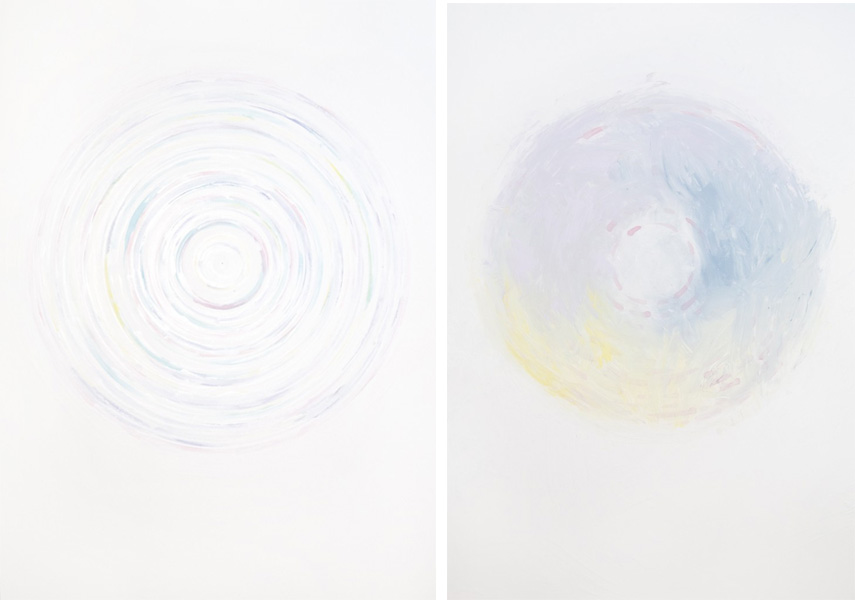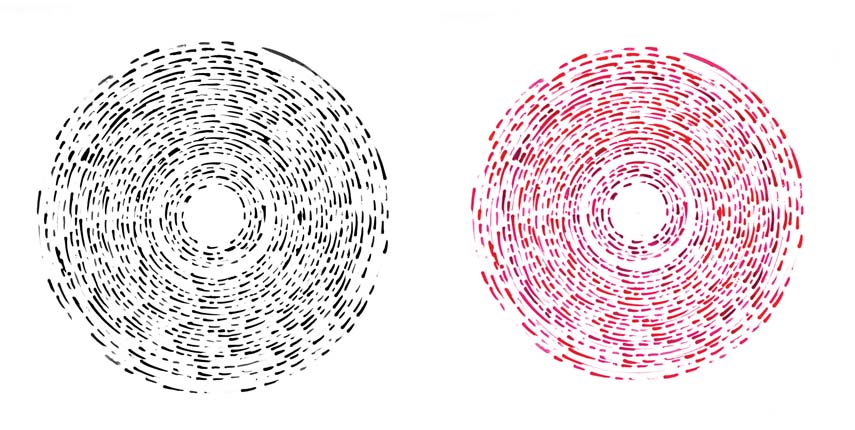 Images courtesy of Rook & Raven Gallery.
[mc4wp_form]