Knotenpunkt14: Wrap-Up
The festival behind Hamburg's colorful transformation into another urban art hub of Germany, KNOTENPUNKT 14, is now over, leaving the city richer for three amazing murals and heaps of exciting pieces of art. After four dynamic days, this year's festival opened and closed with pomp, hosting over 5,000 visitors, thus breaking the last year's attendance record. Between October 2-5, Hamburg was turned into a street art utopia, presenting more than 50 unique international urban artists in the former industrial building on the Bahrenfelder Kolbenhof. Knotenpunkt was founded and curated by Affenfaust Gallery in 2013, and this year demonstrated the original idea was more than justified, as the posh, but rigid, city proved the perfect ground for such a festival. Street art enthusiasts, art collectors, artists and new contemporary supporters gathered in the 850 square meter space, gazing at artworks, networking and, we hope, firming the foundation of Knotenpunkt for the many years to come.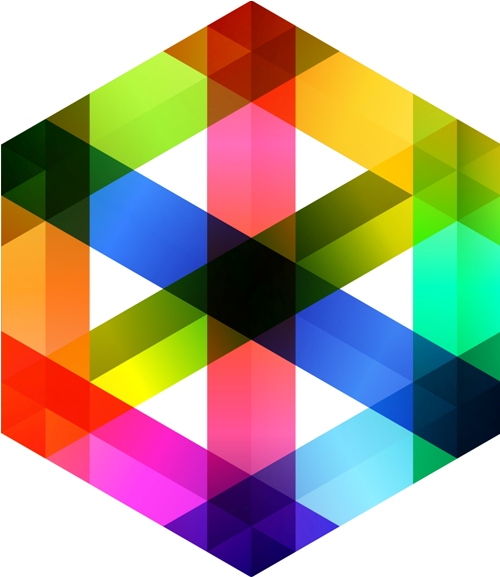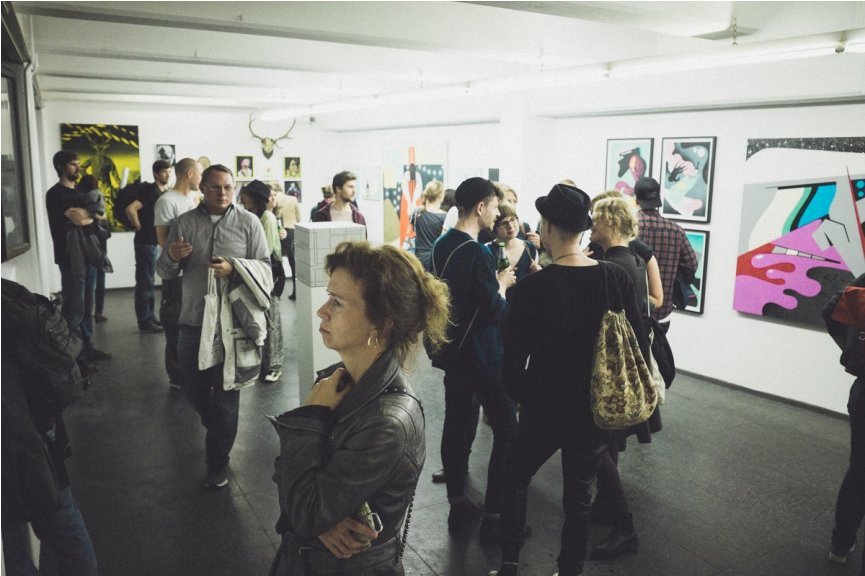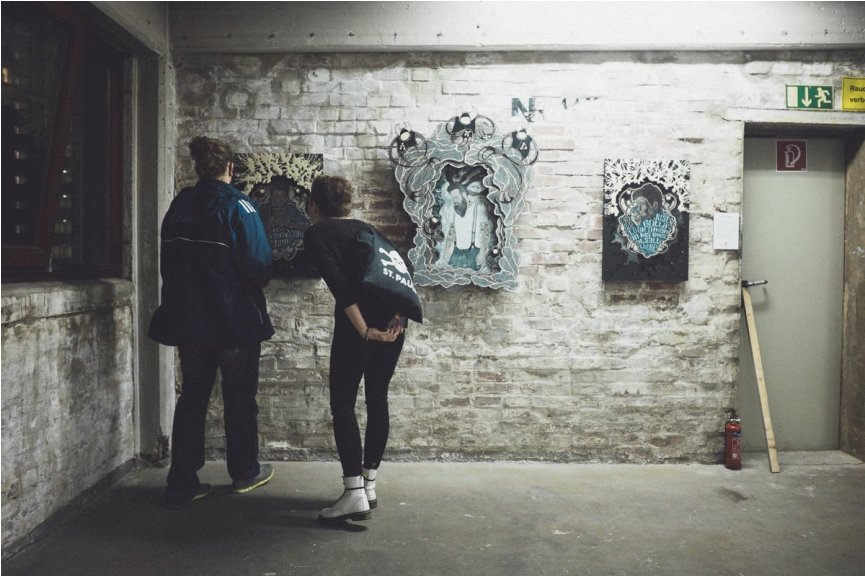 Mural Kick Off @Knotenpunkt14
In the recent exclusive interview Knotenpunkt curator Frederik Schäfer gave to Widewalls, he mentioned how Hamburg does not have any murals, unlike other big German cities. This is something he believes should change. Aided by the Urban Art Festival his gallery started, Knotenpunkt 14 endowed the city with three new large-scale wall paintings, executed by the internationally acclaimed artists Nychos, Elmar Lause and 1010. Each of the creatives had the freedom to devise a piece for Hamburger walls, staying true to their personal expression. Nychos designed a giant dissected spider, and his work in progress was caught on video; Elmar Lause created an oddly happy, Mickey-like figure, with an Affenfaust logo on his left shoe sole, while 1010 protruded yet another building in central Hamburger Bleicherstrasse, opening an imaginary portal to a different world. These three amazing pieces announce only the beginning of a new face of the town, where, Mr. Schäfer would hope, the stale minds of the Hanseatic class will open up to the new art movement, since Hamburg already has a solid tradition in street and urban art since the early 2000s.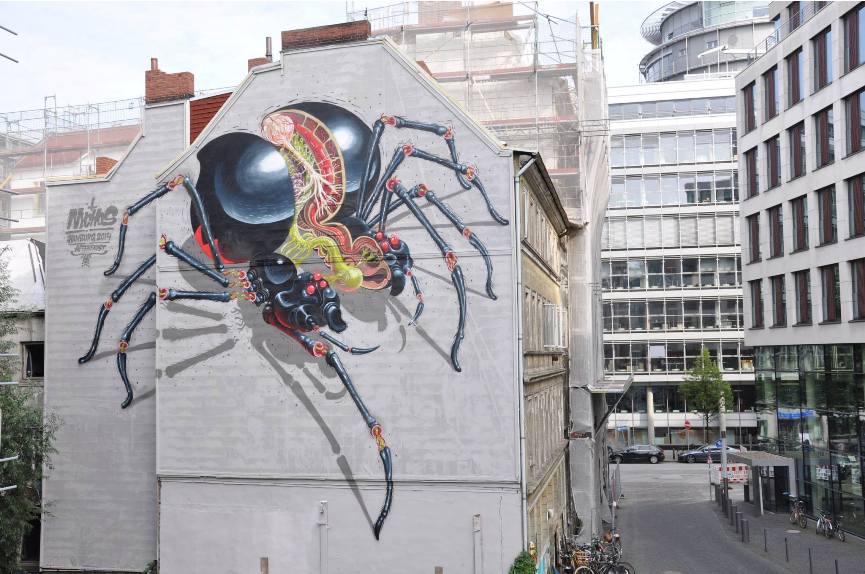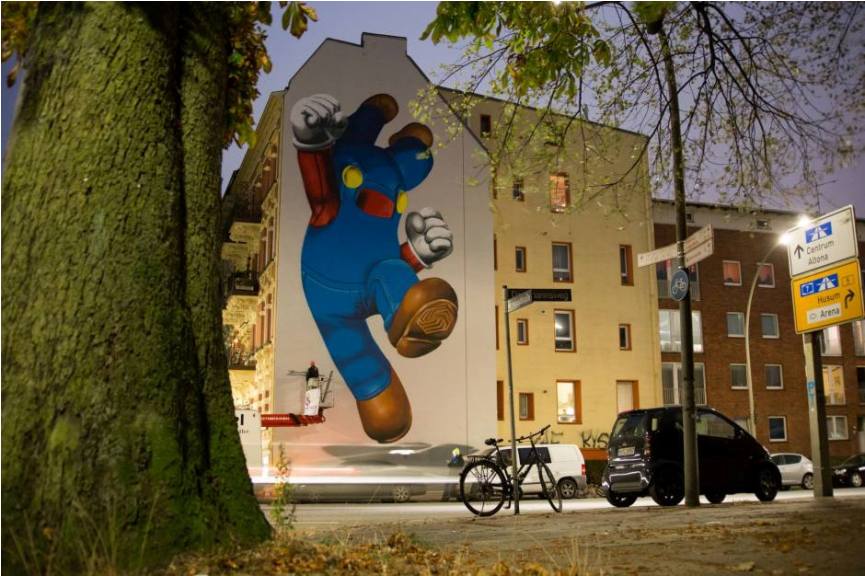 Vernissage of the Urban 50
With the large number participating urban artists, Knotenpunkt Festival Exhibition has firmed its nature as a platform for new tendencies in contemporary art. Plethora of expressions, media and approaches intertwined in the large Bahrenfelder Kolbenhof hall, displaying many innovative pieces. With the full roster including 1010, Alexander Zissou, Alex Diamond, Amandine Urruty, Andrea Wan, Anton Unai, Base Twentythree, Bjorn Holzweg, Boje Arndt Kiesiel, Brett Flanigan, Clement Couderc, Darko Caramello, Doppeldenk, DXTR, El Bocho, Elmar Lause, Elsa Dessarps, Flying Fortress, Golden Green, Hadrien Alvarez, Heiko Zahlmann, Juliette Dejoue, Joys, Julia Benz, Ki Yoon Ko, Laurence Vallieres, Look, Markus Genesius, Mathias Schech, Mymo, Nelio, Nicolas Barrome, Nicolas Fremion, Nicolas Nicolini, Nonski, Nychos, Otecki, Push, Roman Klonek, Sina Greinert, Sinyoung Park, Szum a.k.a. Stachuszumski, Saddo & Aich, Bene Rohlmann, Riot 1394, Tobias Kroeger, Vermibus, Victoire Decavele, Vidam, We Art Visual, Worfgang Krell, Fabian Wolf, Tooree Yang, Zipper die Rakete, the display was indeed a celebration of international versatility.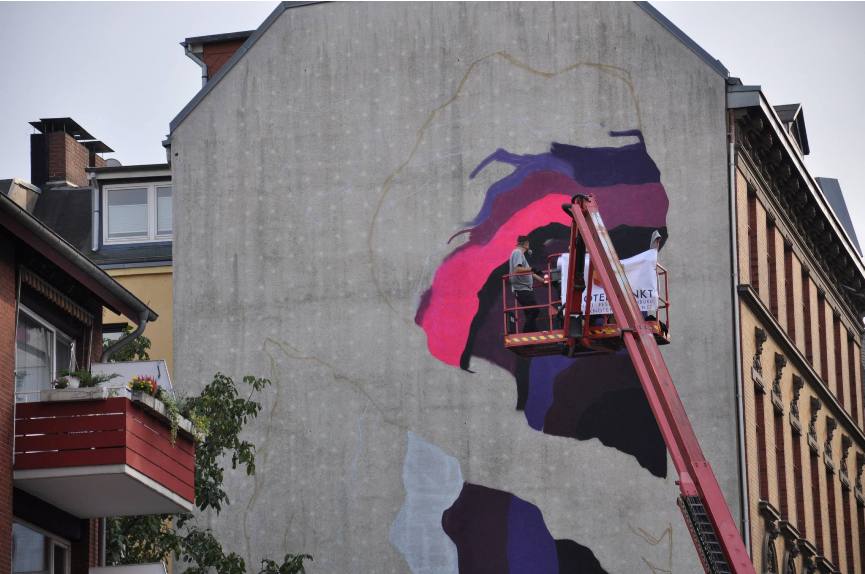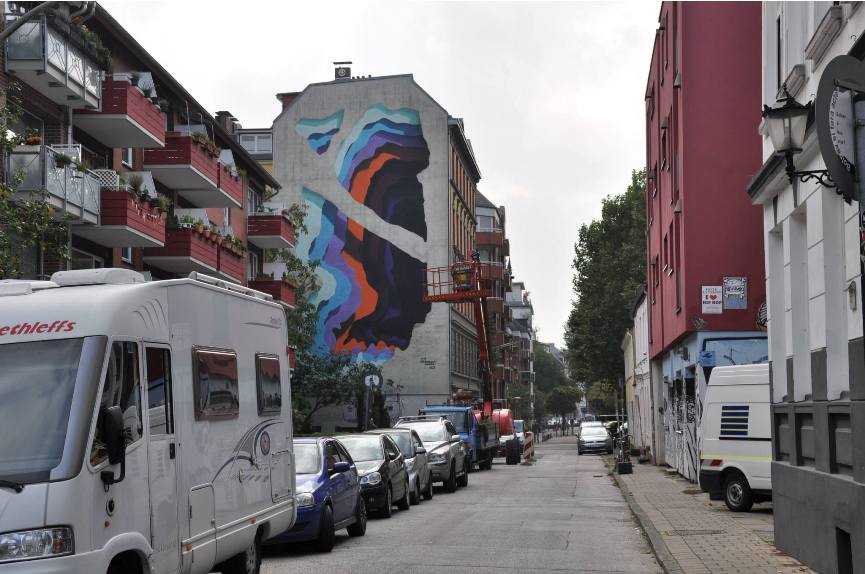 Vallières Stole the Show
And as styles alternated from the abstract and suggestive layered holes of 1010, over romanticized pieces of Julia Benz or Otecki, caricatural works by Juliette Dejoue or Fabian Wolf, dark innuendo of Vermibus, to abstract venerations of color and shape by Push, Mymo, Monom or Victoire Decavele, some of the works that stood out, because of the technique and monumentality most of all, are sculptures by Laurence Vallières. The French artist proved her mastery of the veneered statues of animals, rendering some of the burning social issues through a fable metaphor.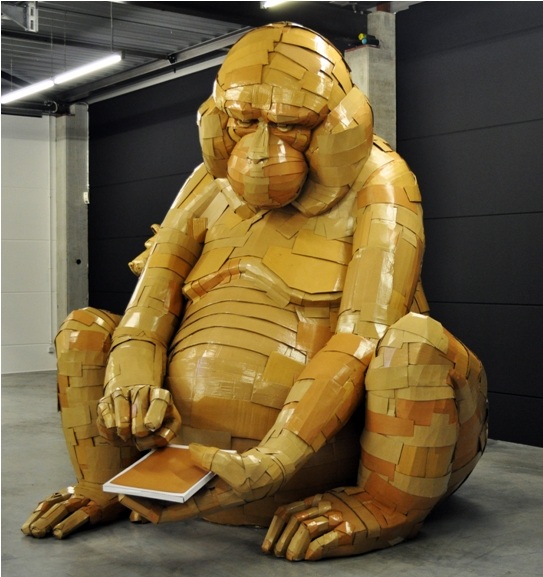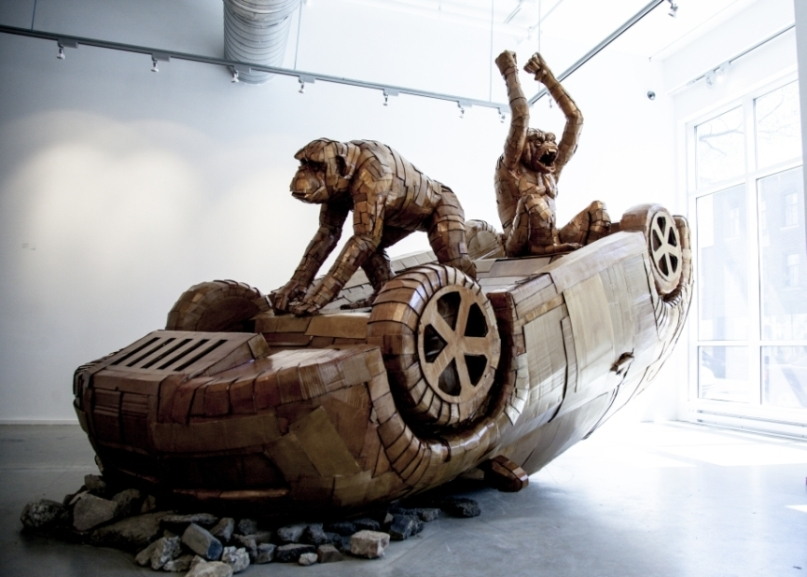 Knotenpunkt Festival in the Future
To conclude the 2014 edition of Knotenpunkt Urban Art Festival, the success was great, but it came with little surprise, as the popularity of the new contemporary style increases constantly. Hamburg is, therefore, looking as a promising next center of urban art and we expect the epithet will be legitimized soon.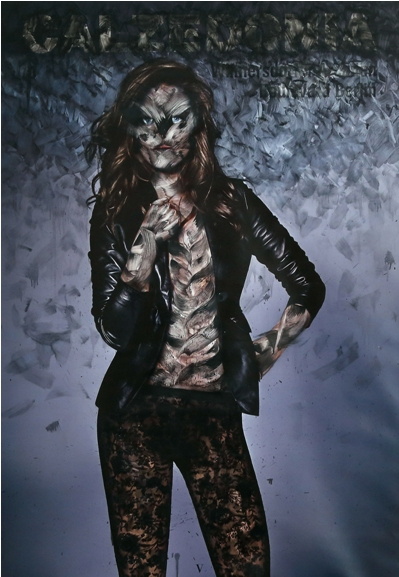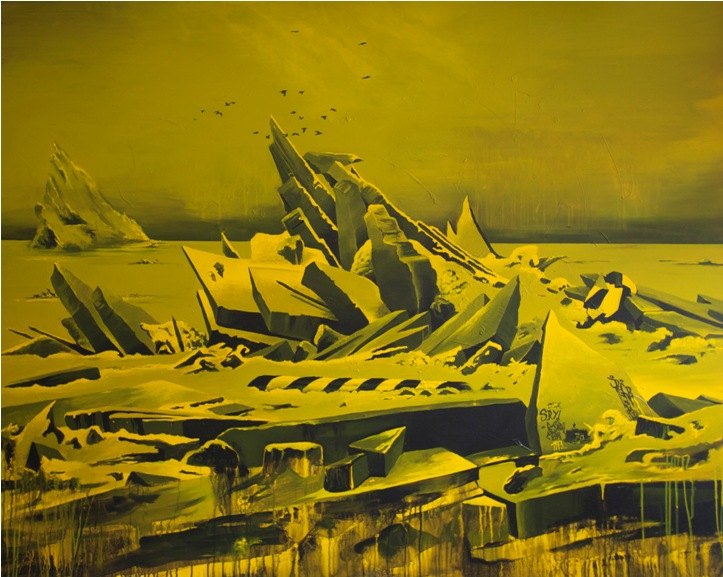 [mc4wp_form]