Koons Retrospective Bloodbath
Few days ago a major incident happened at the Whitney Museum of American Art's colossal Jeff Koons retrospective when a man splattered what was reportedly his own blood onto the museum walls. The man's name is Istvan Kantor and right after he splashed sign 'X' and signed himself as Monty Cantsin, the security guards quickly removed him from the show and sent him to a nearby hospital for mental evaluation. Soon after the incident happened, the public started debating about the man who tried to diminish the show of one of the most popular contemporary artists and his intentions behind it. The museum described it as 'an isolated act of vandalism' and informed the public that 'no artwork was affected or damaged in any way'.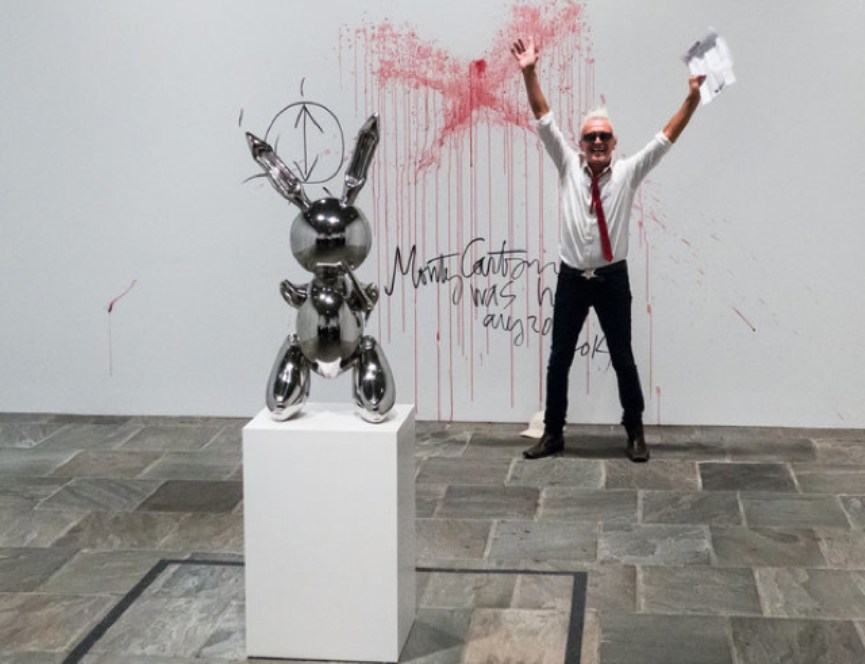 Who is Istvan Kantor?
As it says on Wikipedia, Kantor is a Hungarian-born performance and video artist, industrial music and electropop singer, and one of the early members of Neoism, which is a kind of subculture of parody and hoaxes or as others call it 'an international anarchist art movement'. The name Monty Cantsin that Kantor used as his signature refers to, according to Wikipedia, "a multiple-use name that anyone can adopt", allegedly invented in 1978 by an artist named David Zack, also associated with Neoism. But, as you search the internet more, you discover that this isn't the first time that Kantor has intruded one artist's show. Past credits also include banishment from the Museum of Modern Art in New York and National Gallery of Canada. However, Koons seems to be an often target for Kantor's performances. There are information that in 2004 Kantor tried to squeeze a capsule of blood onto Jeff Koons' Michael Jackson and Bubbles sculpture at Berlin's Hamburger Bahnhof gallery.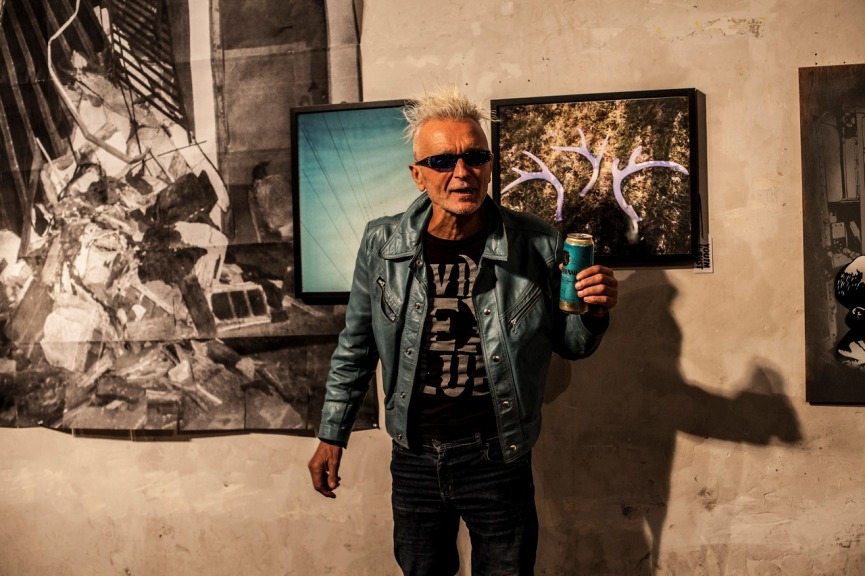 Anti-establishment Art
Kantor talked about the latest event on his Facebook page, and on Sunday he said: "I have always been breaking the rules of art. I call myself a 'subvertainer' and I consider my criminal activities the most creative part of my work. My art was always anti-establishment and anti-institutional. My attitude always questions what is the relationship between artists and the institutional art world and the need for institutions. The whole 'Blood Campaign' is basically an ongoing anti-institutional project." The Blood Campaign he is referring to is an ongoing series of performances in which he takes his own blood and splashes it onto walls, canvases or into the audience, the work Kantor started back in the late 70s.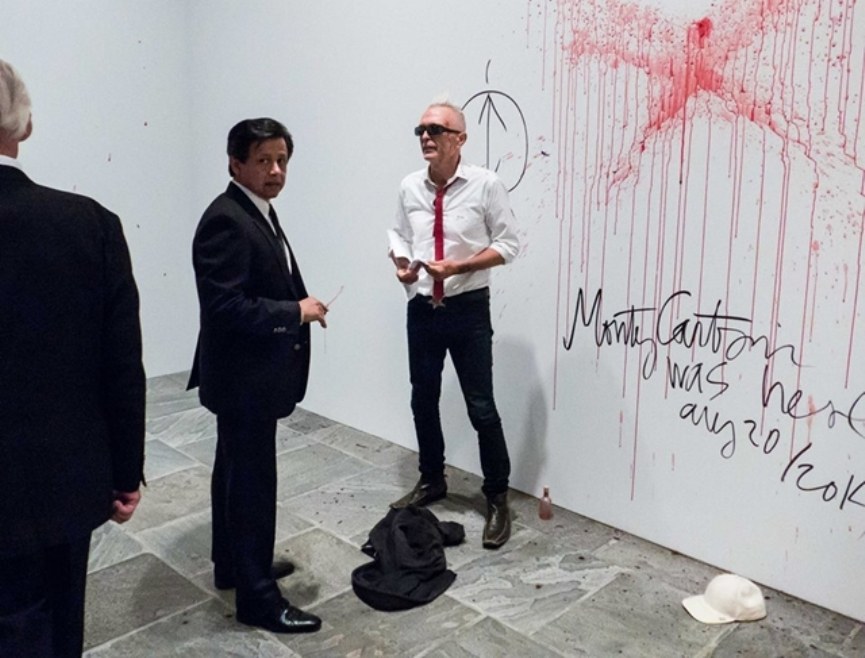 Promotional Art?
Either way, being a fan of Koons or not, it is hard not to judge the attempt of ruining other artist's work. And if you call yourself an artist too, you need to have an understanding and respect of other people's art, whether you like it or not. Although being a performance artist implies sometimes risk and controversy, promoting yourself at the expense of others is simply not a way to go.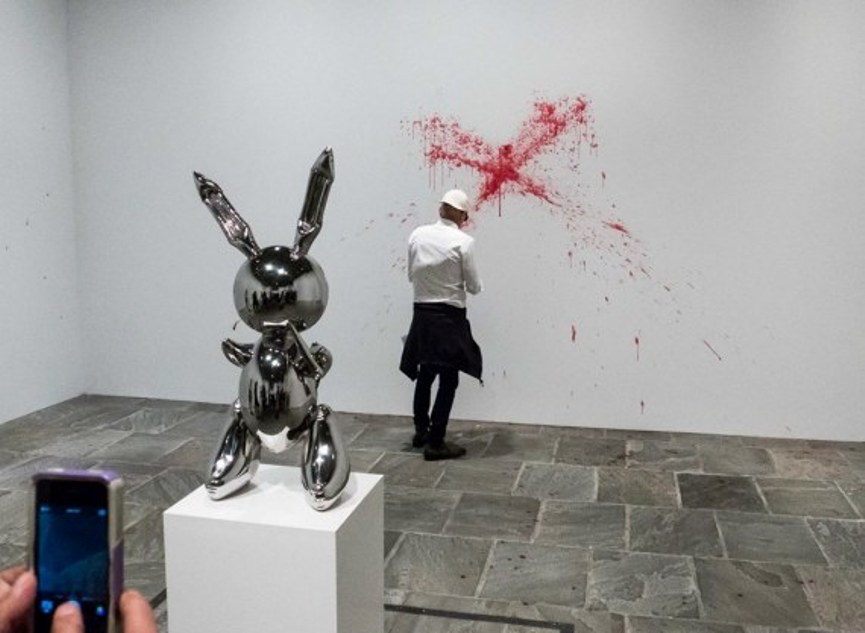 Sign up for free to My Widewalls, and find out the latest news about the art world!