Kubrick
He gave us an opportunity to understand the fine details of the psychological decay of a war-torn generation and the vastness of ontological notions concerning origin and death. And all of this through a masterful execution of style and techniques which felt so innate to the art of mesmerizing moving pictures. He helped me realize, as a young student, that a dystopian future is not something residing far on the horizon of temporality, but rather just around the corner of the inevitable melting of cultures in a world driven by the madness of violence. Without exaggerating, visionary is just a hollow word and cannot describe the inspiring practice of a man who lived in order to understand the inner cosmos of the human condition.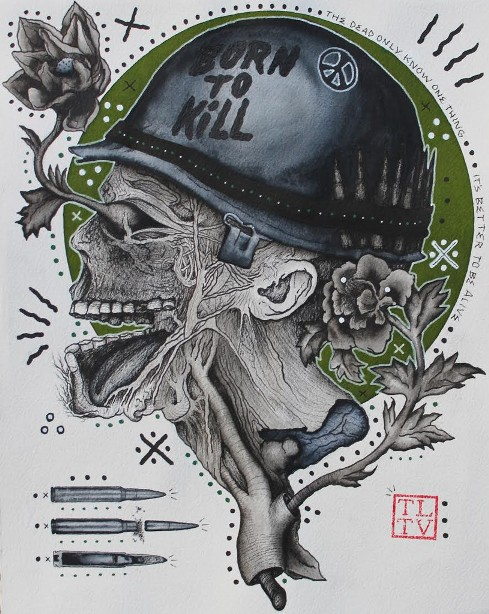 Being (of) Kubrick
From a teenage photographer and a young artist who played chess in order to earn extra cash while evolving as a filmmaker, Kubrick is a true reflection of the notion of self-transformation – existentially, professionally and creatively. The director became known for the amplitudes in his career, devoted to the experimentation of different genres and constantly looking for projects which would represent a completely different paradigm than the previous ones. After the period when he became recognized as a rising star, the end of the 1950s brought a beginning of what would become a significant impact on the art of filmmaking. 1959 brought the most costly film in Hollywood to date – Spartacus – which became a hit with the audiences and among award ceremonies. Kubrick then turned to the adaptation of Nabokov's Lolita in 1962 and, despite some financial and technical difficulties, the film stands as a classic in the pantheon of 20th century cinematography. Thus, we come to the series of three masterpieces, each contributing to the artistic heritage of the century and setting in motion whole schools of filmmaking that would influence artists in the postmodern era. With Dr. Strangelove or How I Learned to Stop Worrying and Love the Bomb, 2001: A Space Odyssey and A Clockwork Orange, Kubrick had shown how an artist can strive to understand the totality of what can be called "human nature", yet be able to understand the contextual levels of actual issues. There is never enough space to speak of the achievements of one of the best directors in history and this was probably the incentive behind the art show tribute at Spoke Art Gallery…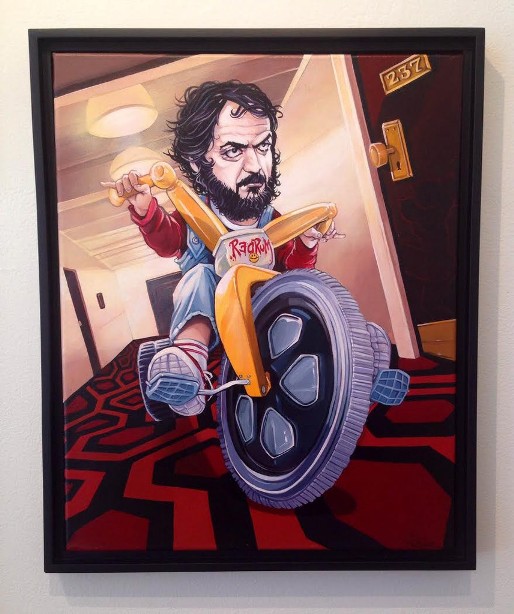 An Artistic Tribute to Filmmaking
From the period between September 6th and September 27th 2014, Spoke Art Gallery hosts over sixty artists who are (re)imagining their favorite characters, scenes and narratives from the universes created by Kubrick. Sculptures, limited edition prints as well as paintings, will reflect the respect for one of the most influential artists of the 20th century. The exhibit is now available at Spoke Art Gallery online store.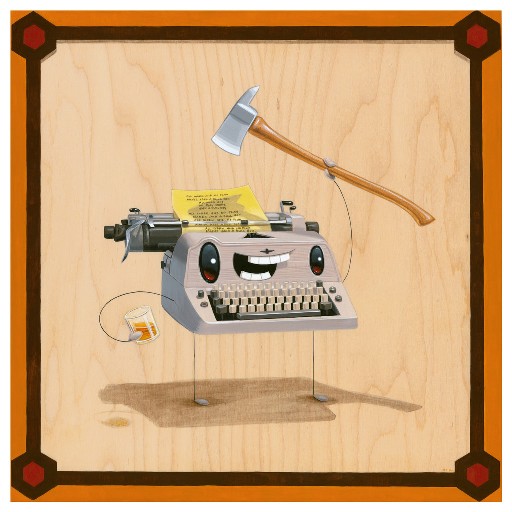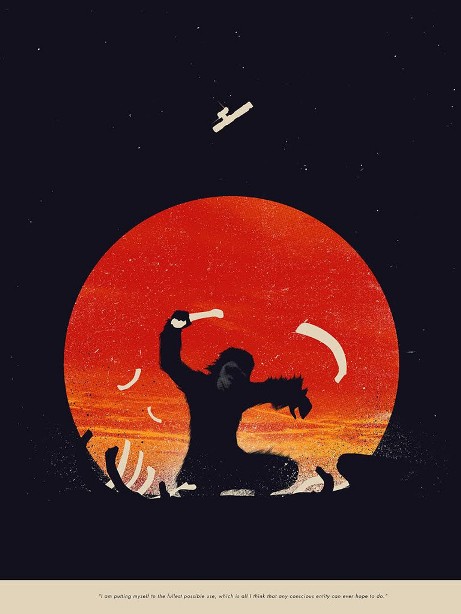 All images courtesy of store.spoke-art.com
[mc4wp_form]
Follow These Galleries
San Francisco, United States