Grunge God Kurt Cobain in Unseen Photos Opening at KM Fine Arts Gallery Los Angeles
Whether you are a hundred or twenty years old, whether you live in the East or in the West, you must be familiar with the legendary rock group Nirvana and their music. Regardless whether you listen to that kind of music, the influence it had, even on art, commands respect at the very least. Serving as the lead singer, guitarist, and primarily songwriter for the group was the ever famous Kurt Cobain, who has been posthumously inducted into the Rock and Roll Hall of Fame in 2014. He often stated that his message and artistic vision have been misinterpreted by the public, leaving him frustrated and uncomfortable which unmistakably drew the attention of media. In 2008, writer Charles R. Cross published Cobain Unseen: Mosaic of an Artist, a compilation of annotated photographs and creations and writings done by Cobain throughout his life and career, and for this, Geoff Moore was allowed into the vault of private belongings of Kurt Cobain in order to make the photographs. Showing Kurt Cobain unseen photos for the first time as large upscale fine art images, Moore's first solo art exhibition called Endorsement will take place at KM Fine Arts, displaying Cobain's most personal possessions.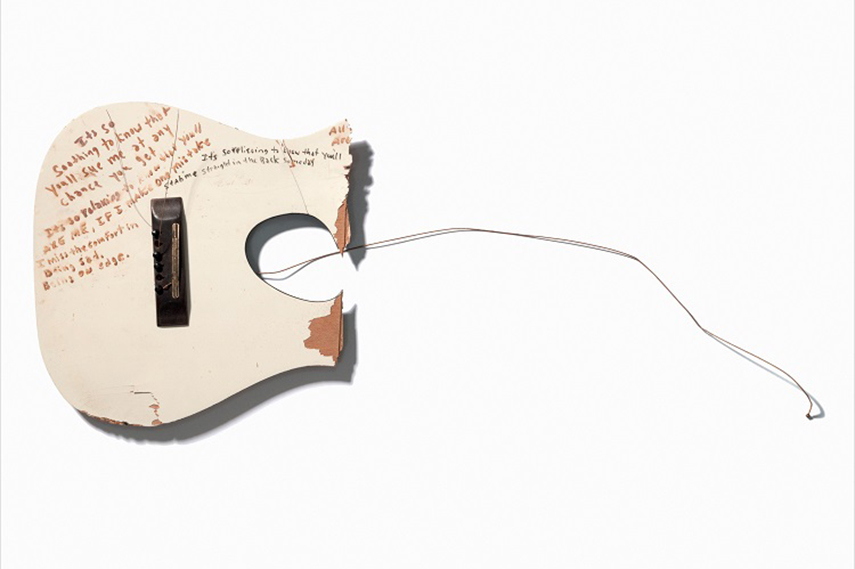 Geoff Moore's Contemporary Innovation
Born in 1970 in Pasadena, California, Geoff Moore is an American photographer and director that is no stranger to the public. Known for creating classic imagery with contemporary innovation, he was a part of many award winning MTV videos, TV ad campaigns, photography books, galleries and magazines. Among many others, he has directed and photographed ad campaigns for Coach, T-Mobile, Facebook, Diesel, and was nominated twice for Director Of The Year by the age 25 on the MTV and Billboard Awards. His editorial work has been featured in Elle, GQ, and Flaunt, and he's shot everything from Coach and Diesel campaigns, Heidi Klum to The Red Hot Chili Peppers. With such a rich background in photography rightfully rewarded throughout his career, his photographic future is looking to be filled with even more innovative artistry.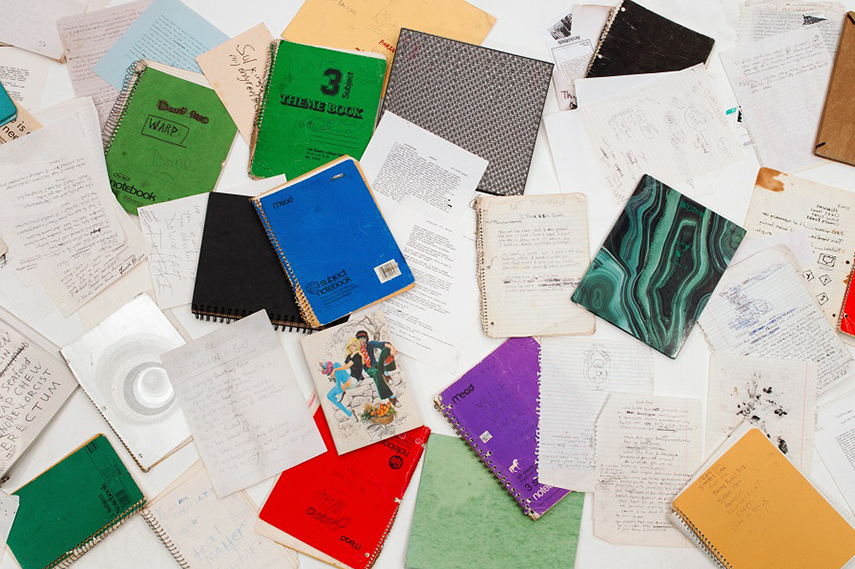 Kurt Cobain Unseen Photos
An exhibition continuing his renowned photographic path is the Endorsement, displaying photos taken for Cross' Cobain Unseen book. The exhibition was named after a phrase written across Kurt Cobain's prized Converse sneakers, a photo of which will mark the center-piece for the show. Images of Cobain's personal possessions give further insight into the life and personality of one of the most complex artists of our time. Portraying his varying interests, some of these never before seen images include: Smash, depicting a broken guitar with hand-written lyrics written by Cobain; Kurt's journals and last recordings; mysterious heart shaped boxes, various doll images and an image of a stuffed monkey holding a tambourine entitled Kurt's Monkeys #1 portraying his well known love for monkeys throughout his life. In addition to the Cobain images, Moore will display never before shown portraits of Anthony Kiedis and Norman Reedus.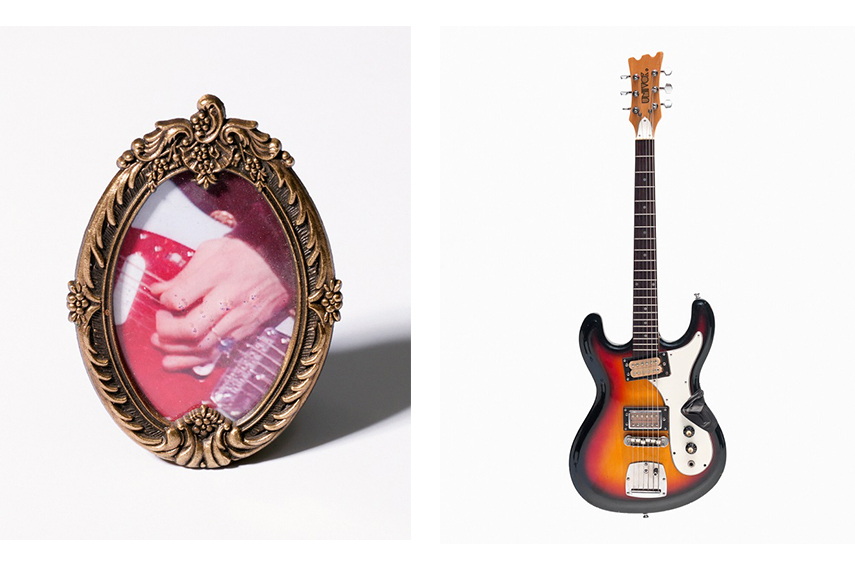 Geoff Moore Exhibition at KM Fine Arts Gallery in Los Angeles
Struggling with heroin addiction, illness and depression, Kurt Cobain died in 1994 at the age of 27, leaving the world as "the spokesman of a generation." Giving the viewers a chance to peer into and better understand his life and habits, Geoff Moore displays photographs of his prized personal belongings, blown up and "bigger than ever." Portraying one of the most iconic rock musicians in the history of alternative music, the Geoff Moore exhibition under the name of Endorsement will be on view at KM Fine Arts Gallery in Los Angeles from February 11th to March 26th, 2016, with a private VIP opening held on Wednesday, February 10th from 7 – 10PM.
Featured image: Geoff Moore – Kurt's Converse, 2008. Photo via bidnow.com. All images used for illustrative purposes.