Birds in The Mine
Perhaps the most remarkable thing about The Mine gallery in Dubai is that, although it is a small space and relatively recently opened (in November 2013), its founder Sanaz Askari has managed to display a number of progressive international and regional artists. Among them is L7m, who painted the wall of the space with a striking image of a face partially covered with swirls and dynamic patterns. Once again, visitors to The Mine gallery will have a month to enjoy the works of world famous Brazilian street artist L7m. The untitled exhibition by L7M at The Mine opens today and runs for one month through May 23.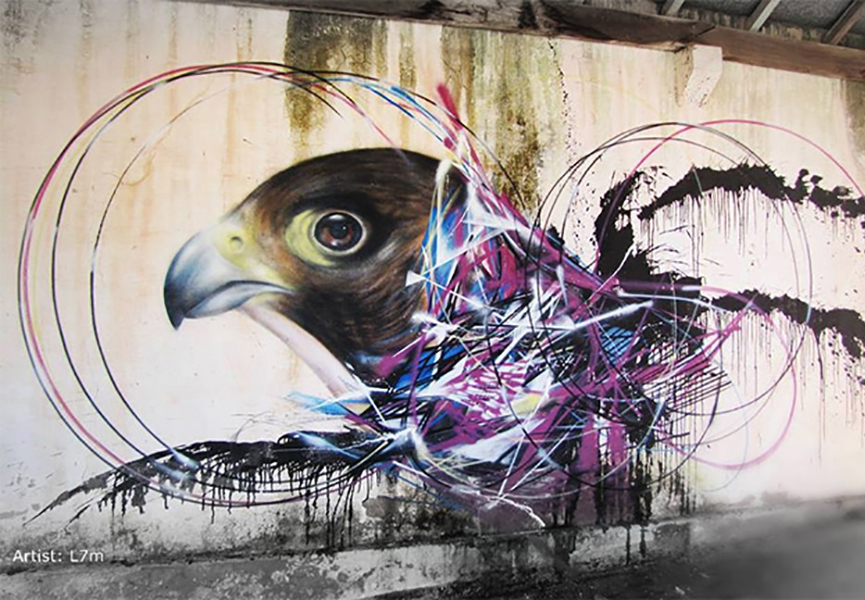 Eyes and Mind Open
Luis Seven Martins, aka L7m, became widely known for his urban paintings of birds on the walls of São Paulo. He has amassed a significant following in Europe and some of his works may fetch for as much as €2000. But long before this public recognition, L7m has participated in many art contests as a youngster, winning numerous awards in the process. At 13, he had his first contact with spray paints, which opened his eyes and mind to new techniques and eventually his unique approach of mixing with china ink, latex, pastels and acrylic paints.

Melting Pot
L7m's pieces are a melting pot of emotions, materials and media. His work is influenced by sorrow, the beauty of life and the disarray of the surrounding environment. L7m's works are characterized by the simplicity of colors, free geometry and frenetic strokes of spray paint. His birds, for example, masterfully blend coarseness and elegance.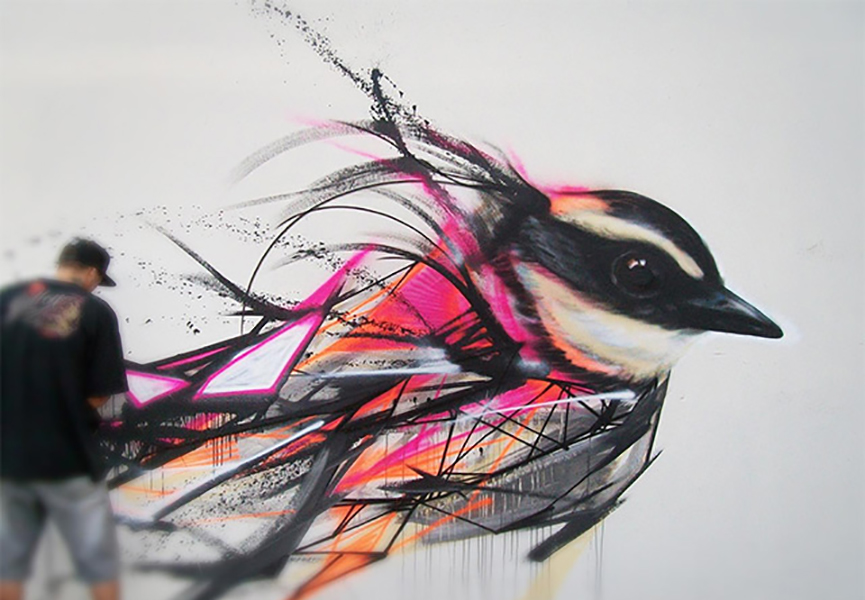 The Mine
The Mine, described by its founder as a creative support platform, is a place in a small corner of Dubai's industrial zone for emerging talents from around the world to display their art, for enthusiasts to buy original and affordable pieces and a convergence point for inspirational ideas. The Mine's space is a creative incubator for young and unconventional talent, both locally and internationally. It continuously fosters progressive artwork, ranging from street art, installation, painting, photography, sculptures to fashion design via innovative exhibitions and events.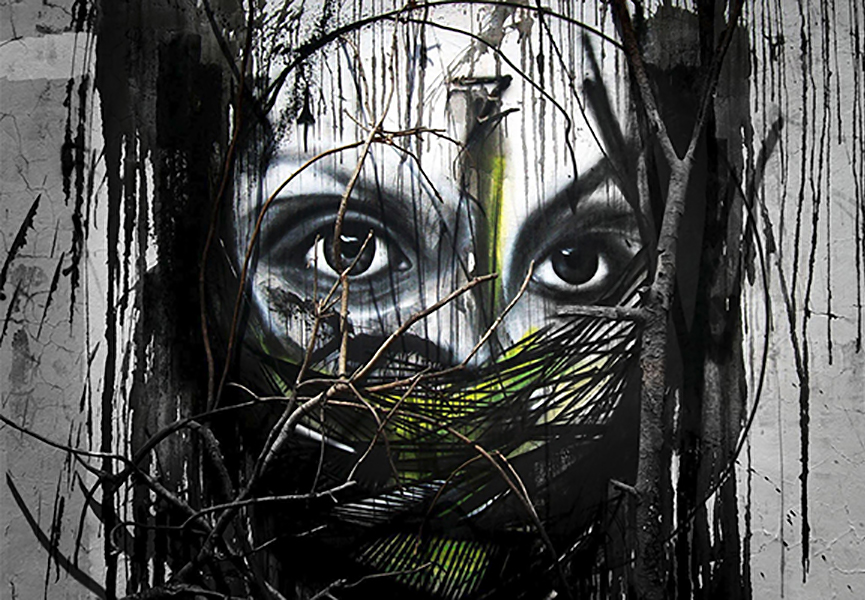 Follow These Galleries
Dortmund, Germany

London, United Kingdom