Latin Explorations
Latin Explorations is an open window to the work of five artists from the middle of the street art.  The curator of the show, Pablo Aravena, brought Herbert Baglione, Franco Jaz Fasoli, Nunca, Nelson Rivas Cekis and Sixe Paredes and their work in Montreal for the first time. Exploration is taking place in the Yves Laroche Gallery and runs until July 1. The selection of artists is based on strong individual styles which, when combined, allow a view of a set of styles and themes as well as some cultural flavor present in the street art scene of Latin America and Spain.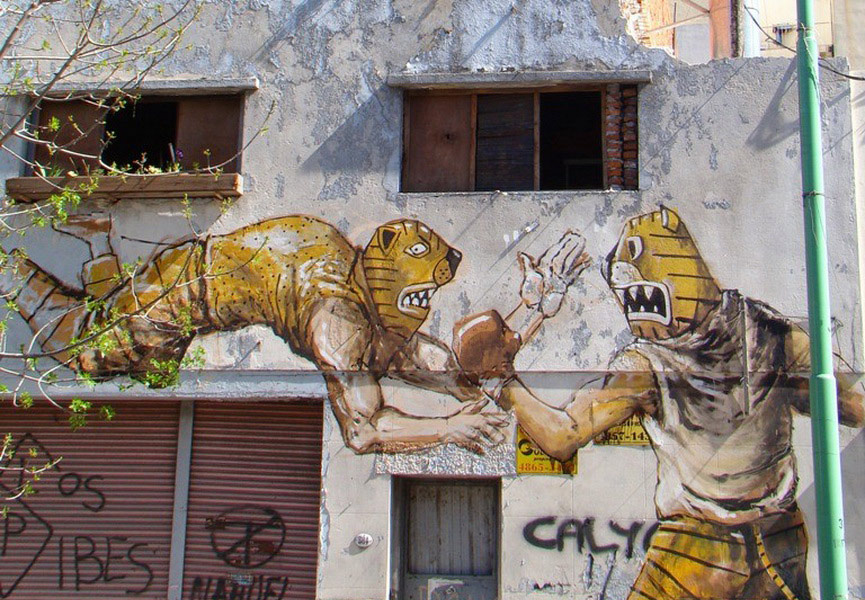 Artists
Franco Fasoli, commonly known as JAZ, is one of Argentina's most talented street artists whose style has evolved from the most classic of porteño traditions, the tango. Many of JAZ's recent artworks do not depict musicians anymore but rather fighting scenes featuring characters with human bodies and the heads of wild animals such as wolves and lions. They include influences from 'lucha libre' (Mexican wrestling with masks). Nunca from São Paulo is known for confronting modern Brazil with its native past by depicting indigenous people on the walls. Chilean native Nelson Rivas aka Cekis, one of the pioneers of the Latin American street art movement, in his works greatly explores the theme of immigration. Influenced and inspired by folk art and art brut but reinterpreting it for a modern generation, Sixe Paredes, a graffiti and street-art artist from Barcelona, has termed this approach as 'ancestral futurism'. Last but not least, Brazilian artist Herbert Baglione is best known for his 1000 Shadows project, in which he has been painting phantom silhouettes and elongated shadows in different installations around the world, as those in the abandoned psychiatric hospital in Parma, Italy.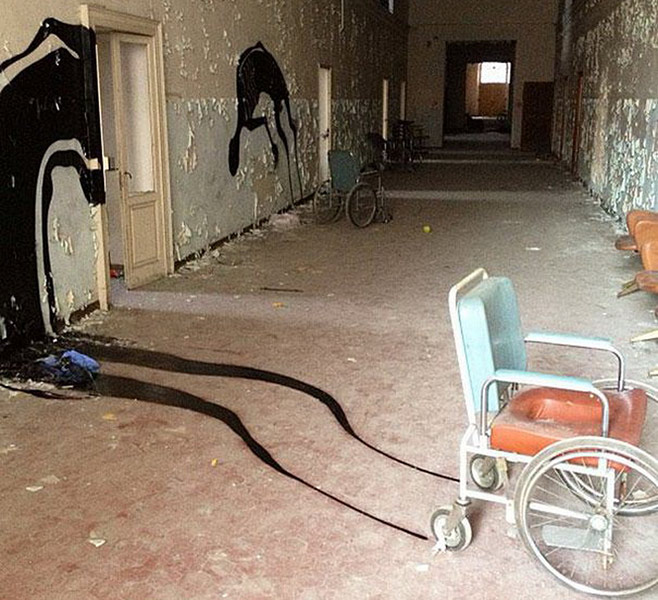 Unique Sensibility
The exhibition Latin Explorations shows how these brilliant artists contribute to the urban art movement while putting their own cultural stamp on it. Recasting, merging and redefining Latin cultures, European, indigenous and African through their personal styles, each artist explores the figuration as well as the abstraction with a unique sensibility.
About Yves Laroche
Since 1991, Yves Laroche Gallery continues to showcase the best of contemporary art. It promotes both established and emerging artists. The gallery's aim is to emphasize Canadian talent and grow internationally in addition to exposing works of avant-garde combining graffiti, tattoo, comics, pop art, illustration and surrealism.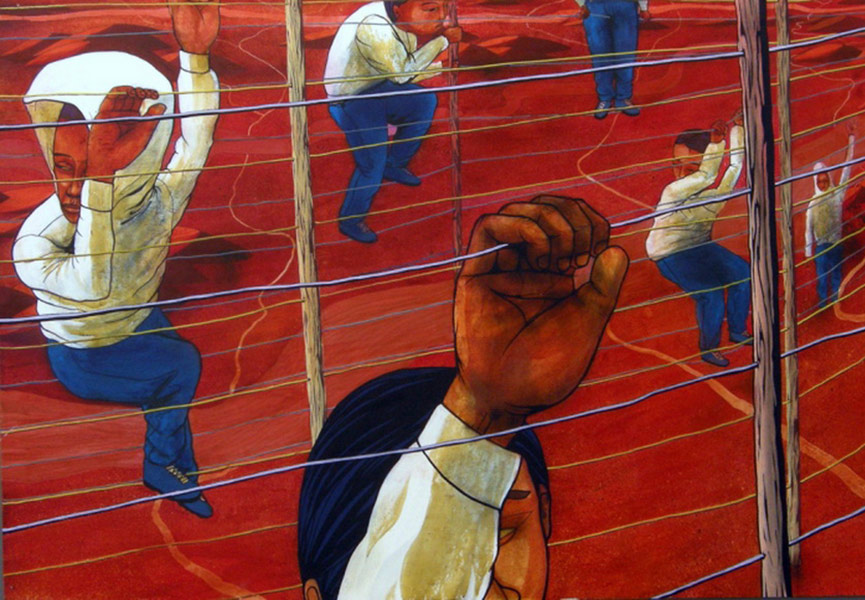 Follow These Galleries
Shanghai, China

Paris, France

San Francisco, United States