Laure Prouvost Sets Up Grand Dad's Visitor Center at Hangar Bicocca Milan

There's a story behind every voice, and it's no surprise that the most impressive tales usually take the shape of a memory that asks to be narrated. GDM – Grand Dad's Visitor Center tells of an unresolved loss: the disappearance of Laure Prouvost's grandfather, a conceptual artist who vanished and left his wife as the sole guardian of his works. Prouvost commences her narrative by posing a question: how should a museum be?
By assembling a set of installations, videos, paintings, sculptures and small objects, Prouvost echoes her grandmother's desire to create a museum for her husband, in the hope that he would return. In doing so, she gives substance to her grandmother's vision of what a museum experience should be: an entertaining environment where people enjoy drinking a cup of tea, singing karaoke, or having a haircut. Most importantly, this is a place where the past regains strength in the present, in order to become a guide toward 'the other places'. The exhibition invites visitors to travel through the artist's oneiric imagination: by giving body and color to disturbing atmospheres and architectural visions, it positions Prouvost's subconscious in relation to the physical spaces of the museum. Suggestions and filaments of a not-too-distant past cross each other as the prelude of a still unwritten story.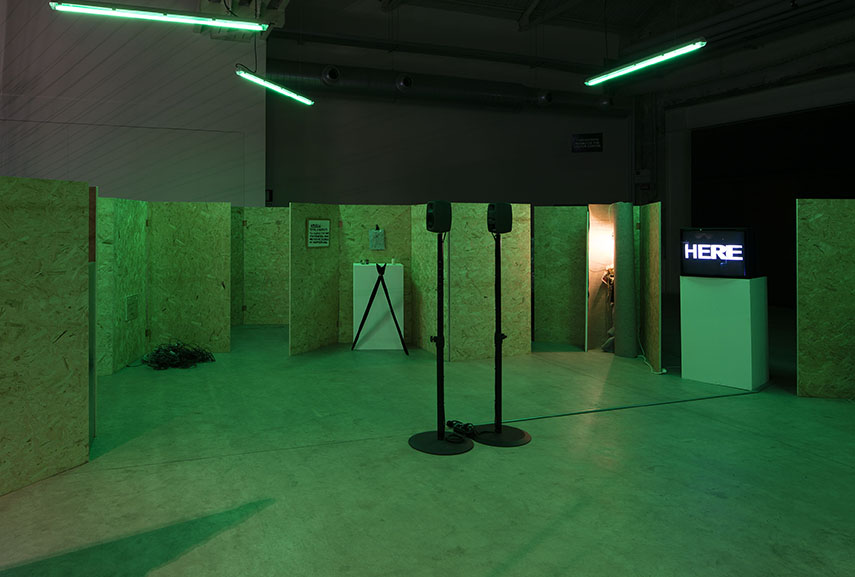 Re-Imagining Space – An Unconventional Stage for an Unfinished Tale
Prouvost's film works stage a circus of crazy happenings and bizarre situations, generated from the interplay of visual and aural elements, drastic cuts and changes of scene that exaggerate the techniques of amateur video-making and recall both the practice of 1970s structuralist cinema and Nouvelle Vague. Written words run across the screens, freely mixing with other elements, testing the limits of their legibility, like We Know We Are Just Pixels. The figure of the artist's grandfather recurs in several works: In The Artist Laure Prouvost introduces it into her work. In Grand dad where are you an applauding audience sings in unison: "We will buy all your sculptures. Come back, please." Wantee, instead, shows a sequence of anecdotes of an unnamed artist's fictional adventures, displayed together with a series of objects. Her grandfather's works appear as dusty memories, they are useless as artworks now, so sculptures become doorstops and paintings are used to patch holes in the walls. Some of them have been transformed by his wife into household objects, like tea-cups as well: often taking the shape of buttocks or breasts, they allude also to his deepest desires and what that belonged to the art of that moment. In playing with female symbols and stereotypes, the show restores a vision of welcoming domesticity, usually associated to the women's social scenario and reminiscent of Niki de Saint Phalle's work. A sign reading "Tea Room For Visitors" introduces an installation that scrupulously recreates the setting of a surreal living room where the public is invited to drink tea. Visitors are guided through these stimulating, multi-sensory installations by the artist's seductive voice, becoming themselves part of the artworks.
The exhibition speaks the language of fiction. By borrowing expressive codes from pop music and TV shows, the artist turns contemporary culture's patterns into a stunning visual narrative. Tiny details of a video become a massive part of other works, in order to link all of them within the same organic tale, in a way that makes their fiction the only way to tell their truth.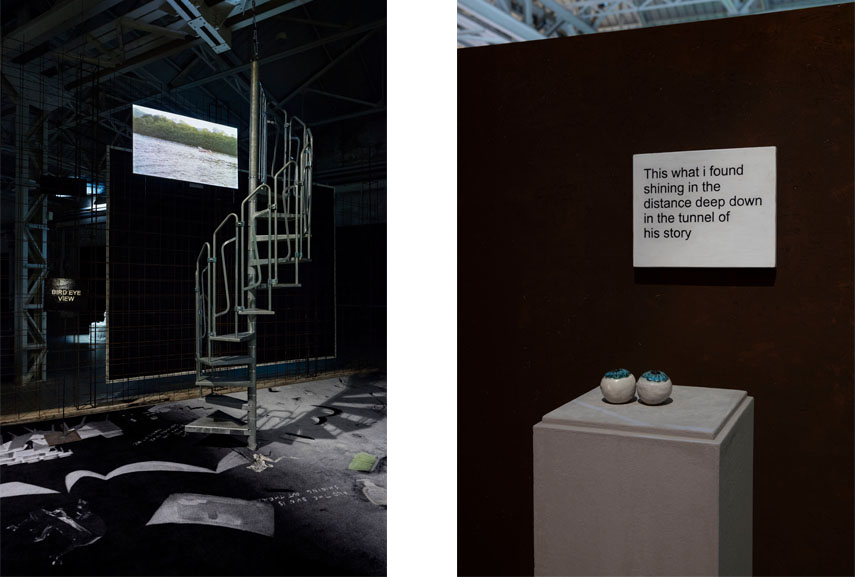 On Desire and Loss – The Eloquence of Absence
Physicality is a recurring motif in Prouvost's work and it permeates every aspect of GDM. The artworks ask to be touched, sniffed, used, until they are transformed. This physicality also translates itself into the paradox of something that is absent, that doesn't exist anymore: irony and melancholy blend into each other to remember the past, in a way that represents more what still remains rather than what is lost.
The specter of the artist's missing grandfather is evoked through references to his works and the depiction of slices of his life. He relives through the artistic heritage that he has left and his wife's effort to please he even after his disappearance. The notion of absence-loss overlaps the one of identity. Counterposing the whispered fragility of the memory to the present's physical dimension, the show also invites to expand the borders of the imagination in order to break the reassuring distance between we and who we are, also when everything seems unresolved.
Written by Marialuisa Pastò.
Laure Prouvost: GDM – Grand Dad's Visitor CenterHangar Bicocca, Milan 19 October 2016 – 9 April 2017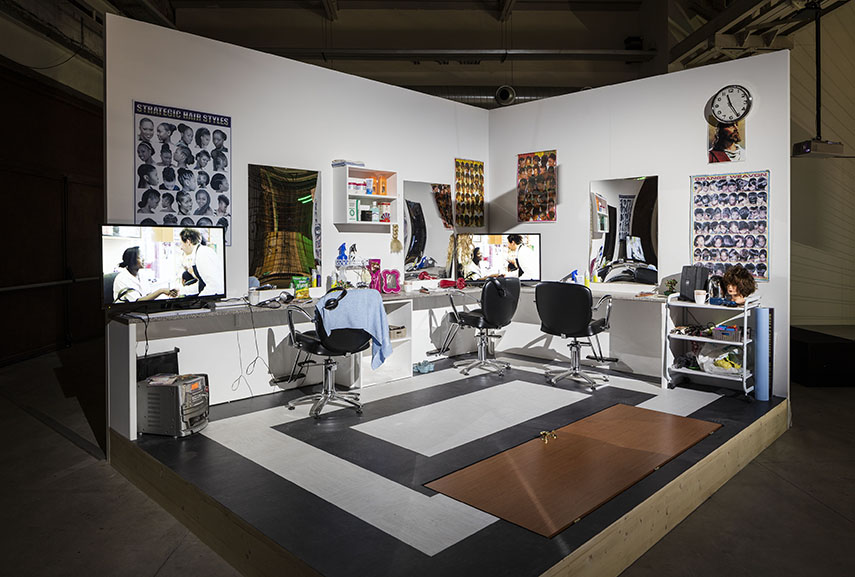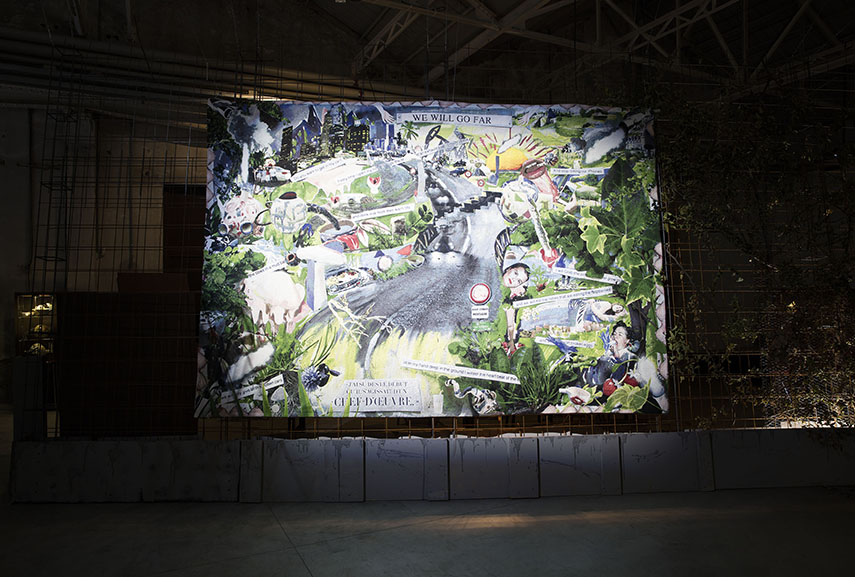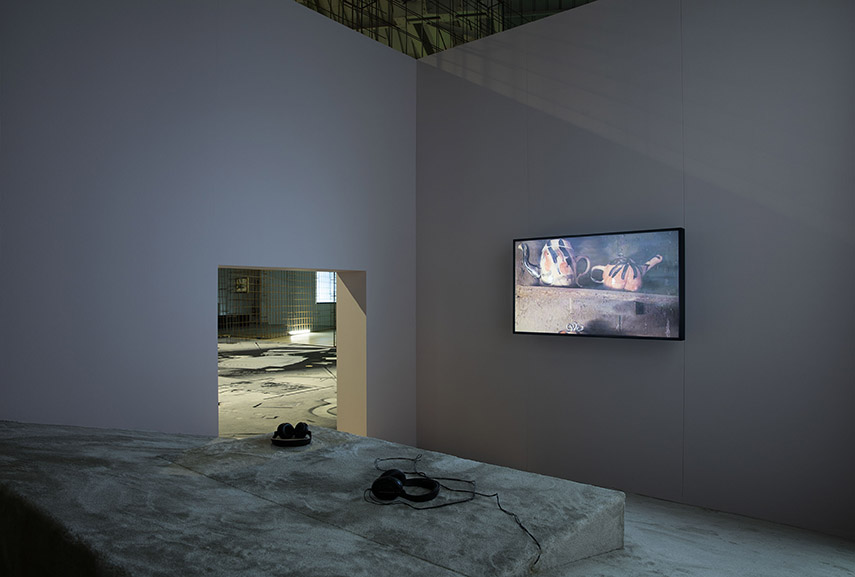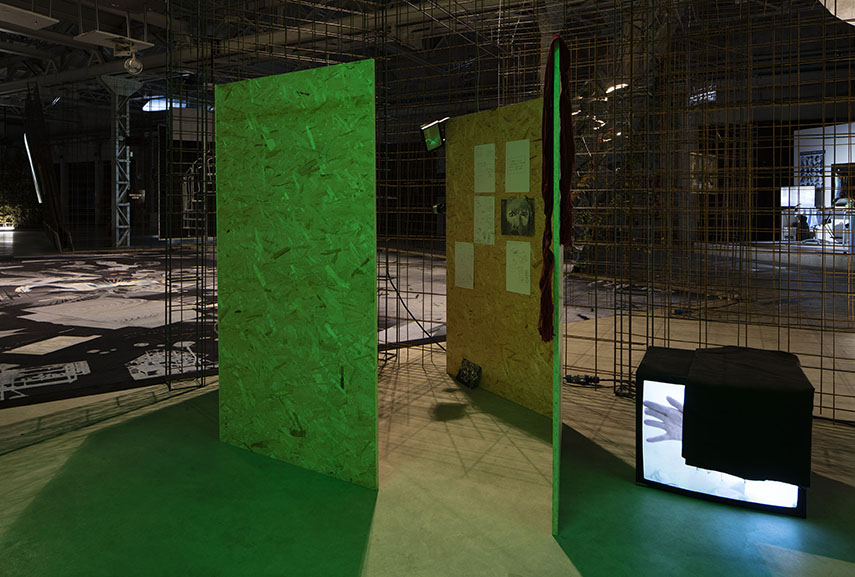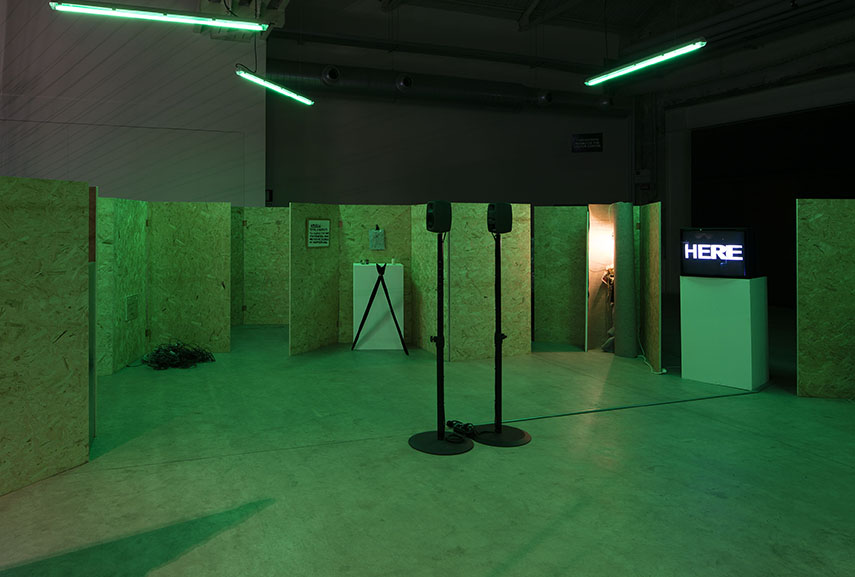 Featured images: Laure Prouvost, "GDM – Grand Dad's Visitor Center", exhibition view at Pirelli HangarBicocca, Milan, 2016. Courtesy of the artist and Pirelli HangarBicocca, Milan. Photo by Agostino Osio.