Laurie Anderson Puts on a Concert for Dogs as Part of the January Edition of Midnight Moment on Times Square
Performance artist Laurie Anderson had a dream, that one day she will turn her head and see an audience of dogs attending her show. She's been thinking about it for years, and eventually her dream came true six years ago when she organized her first concert for dogs in front of a Sydney Opera House. Now she will repeat this unique performance to the joy of dogs and dog owners in the Big Apple. Laurie Anderson's concert for dogs that will be held on Times Square is a part of Midnight Moment project, a series of art events organized with the aim of presenting premier art content to the New York crowd.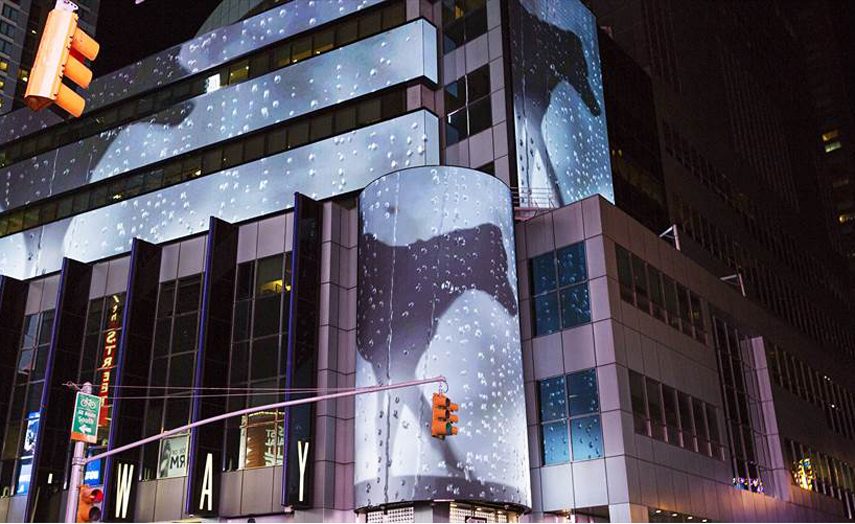 Concert for Dogs in Sidney
On her first concert for dogs in Sydney, the artist known for using new technologies in her work, played low frequency music with her band. Hundreds of dogs and their owners gathered on the steps of the Opera to enjoy the concert. The music may not seem like much to people (as it is almost unnoticeable by the human ears), but that's because Laurie Anderson decided to keep the melodies at a dog-friendly frequency thus making sure not to upset her audience. The show was a huge success and the animals barked for several minutes at its end. The barking was a unique type of applause that made the show, as Laurie Anderson once said, "the happiest moment of her life".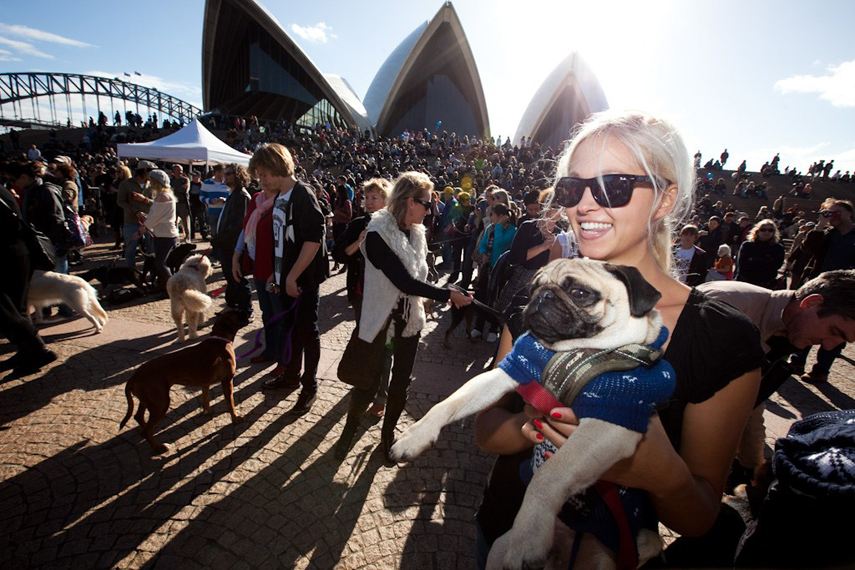 Laurie Anderson at Times Square
Today, (on January 4th, 2016) at 11.30 pm Laurie Anderson will repeat the moment in a similar event that will be held at Times Square. Dog owners and their pets are invited to sit on the steps of Duffy Square and enjoy Laurie Anderson's second concert for dogs. The owners can join the party with the set of wireless headphones that will be handed out at the event and that will turn the low frequency dog-friendly tunes into a more enjoyable music for the human ears.
A Video Work Heart of a Dog will be on View at Times Square in January 2016 as Well
Midnight Moment : Turning Times Square into a Gallery
Laurie Anderson's concert for dogs is a part of the January edition of Midnight Moment, an event that turns the billboards of Times Square into a digital gallery. The extensive series organized by Times Square Arts and Times Square Advertising Coalition, displayed works by notable artists such as Andy Warhol and Yoko Ono in the past. Laurie Anderson has already contributed to the series with her Heart of a Dog documentary that deals with transition from life to afterlife. The 75 minutes long film tackles the issues of mortality, love, and art and was shortlisted for the academy award. The main character of the documentary, Laurie Anderson's rat terrier has passed and so has the artist's husband, musician Lou Reed, to whom the short film is dedicated to. The organizers felt that the movie is perfect for the first January edition as it depicted "passing from one life to another"- Sherry Dobbin, director of Times Square Arts said for the New York Times. Midnight Moment features a short three minute version of the film starting from January 1st till January 31st, 2016.
Would you take your dog to a Laurie Anderson's music show? Let us know by leaving a comment on our Facebook page
Featured images : Dog Concert by Laurie Anderson in Sydney via Herald Net